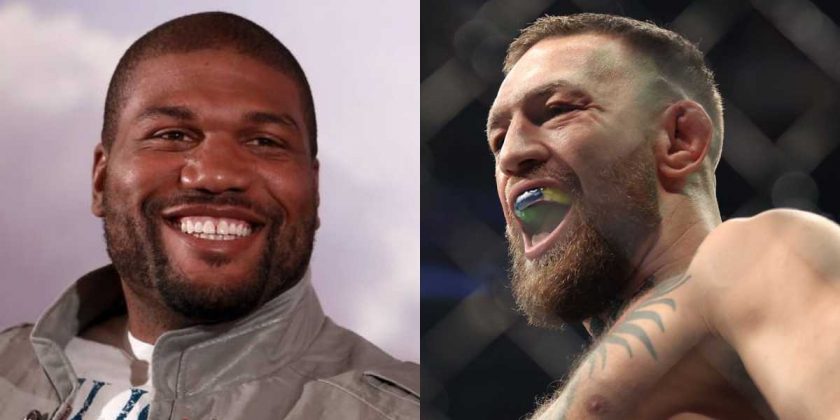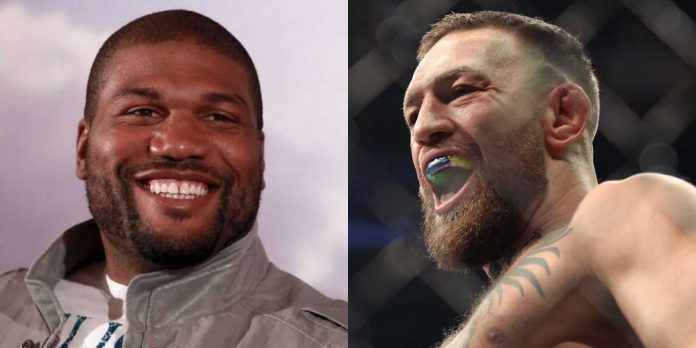 Former UFC and PRIDE champion Quinton 'Rampage' Jackson has said that he's a fan of Conor McGregor, but he'd still like to slap some sense into him.
McGregor is currently recovering from a leg injury he suffered in his rubber match against Dustin Poirier at UFC 264, where he lost by a doctor's stoppage.
While he's expected to spend at least a year on the sidelines due to the injury, McGregor is making sure that he stays in the news one way or another. In recent weeks, the former two division UFC champion has constantly made headlines for his attacks on Daniel Cormier and Michael Bisping. 
'Rampage's' Thoughts On McGregor
Speaking to Ariel Helwani on The MMA Hour, 'Rampage' said that he admires McGregor because of what he's done for the sport, but he wants to slap some sense into him nonetheless.
"I don't agree with everything Conor says, but I think he's great for the sport," 'Rampage' said. "You know, at the end of the day he's an entertainer. In my book, Conor can say and do whatever he wants. He kind of does stuff that makes himself look bad. I've never met the guy, but I'm a fan of Conor McGregor for what he's done for the sport. I just wish he would chill out on beating up old men. That ain't right. I need to slap some sense into Conor McGregor for that s***."
In April 2019, McGregor made headlines when he assaulted an elderly man, later identified as 50-year-old Desmond Keogh, at the Marble Arch pub in Dublin after he refused to take a shot of Proper Twelve whiskey.
McGregor was convicted of assault in an Irish court in November 2019 and fined 1000 euros. He purchased the pub in April this year and barred Keogh from entering.
'Rampage' hasn't fought since his first round TKO loss to Fedor Emelianenko at Bellator 237: Japan, and is currently a free agent.
Do you agree with 'Rampage' Jackson's thoughts on Conor McGregor?
See also: