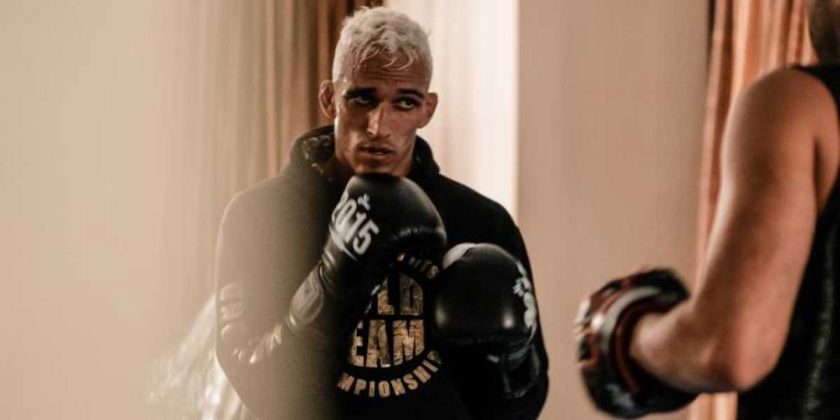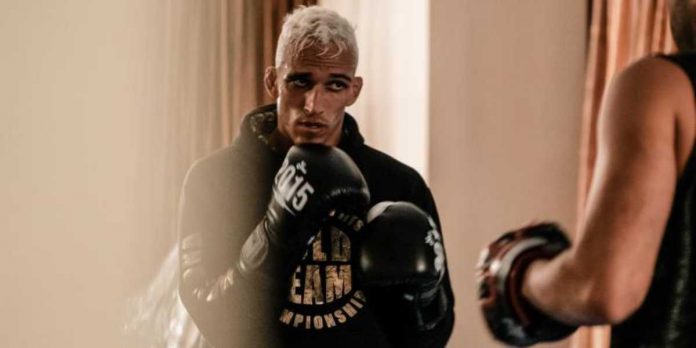 UFC lightweight champion Charles Oliveira says he would be more than willing to compete in a boxing ring if an opportunity arises.
Oliveira won the lightweight belt by finishing Michael Chandler in the second round of their main event at UFC 262. He will now likely make his first title defence against Dustin Poirier, who's coming off back-to-back wins against Conor McGregor at UFC 257 and UFC 264.
While Oliveira is focused on defending his throne against some of the best lightweights in the world, he said that he would also consider opportunities from the boxing world, although he doesn't have a specific opponent in mind.
'I Would Definitely Like To Do It'
Speaking to AG Fight (as translated by BJPenn.com), Oliveira said that he would like to test himself in a boxing ring down the road.
"Everything I want to do, I dedicate myself 100 percent to it," Oliveira said. "To be able to do and happen. One of the things that I see happening a lot is people doing these boxing matches. Maybe I can't do a boxing match later on. It's something that makes money. It's something that's coming up cool, all MMA fighters are doing it. So, everything I propose to do, I do very well, I dedicate myself 100 percent. And who knows, an opportunity to do a boxing match may arise. I think I would like to do it. I wanted to do a boxing match, test myself in boxing. It's something that's been making a lot of money for everyone and it would be nice to do. I don't have any name in mind, but if the opportunity arose, I would definitely like to do it."
How do you rate Charles Oliveira's chances in a boxing ring?
See also: