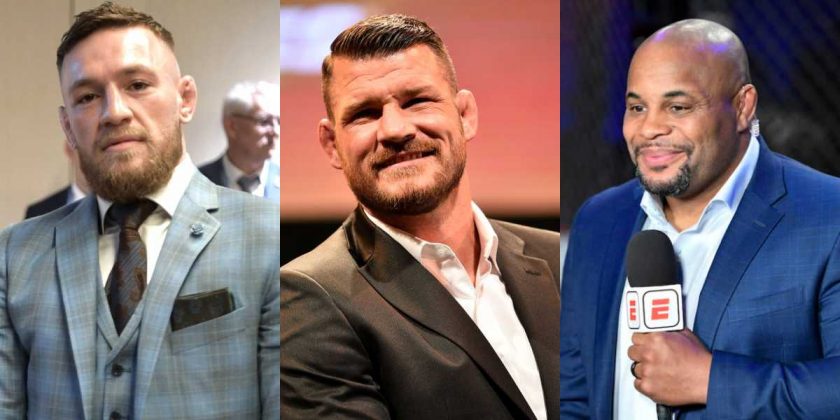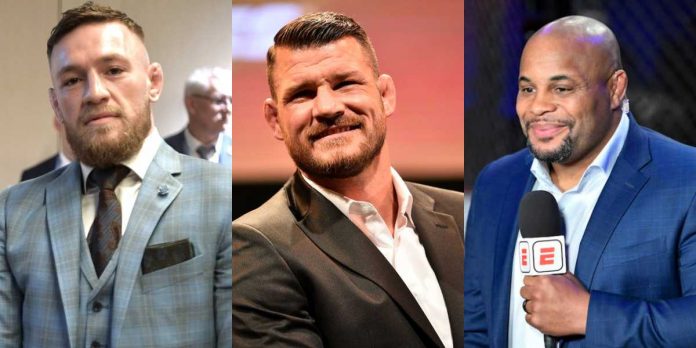 Conor McGregor has hit back at Michael Bisping for saying that Daniel Cormier would punish him if the two ever cross paths.
McGregor has aimed a string of mean tweets at Cormier in recent weeks for saying that his comment about Khabib Nurmagomedov's father, Abdulmanap Nurmagomedov was a cry for help. In addition to calling him a 'fat mess', 'The Notorious' has accused 'DC' of being drunk while commentating at UFC 264, where the Irishman lost to Dustin Poirier by a doctor's stoppage after breaking his tibia.
Bisping Warns McGregor
Speaking on his 'Believe You Me' podcast (as transcribed by MMA Mania), Bisping said that McGregor should watch his words because Cormier would pull him limb from limb.
"Careful what you wish for. Careful who you're picking fights with," Bisping said. "Because I'm not disrespecting Conor McGregor, but I don't care what Conor McGregor it is, whether it's double-champ Conor McGregor (or what). DC is gonna f***ing pull you limb from limb. He could do it one-handed, he could do it with one eye, two eyes, no eyes. He could do it after 25 Modelos. That ain't a fight. That is murder, that is assault, somebody call the cops!"
McGregor Responds
During a Twitter Q&A, McGregor was asked about Bisping's comments, to which he responded by saying that 'The Count' is a nobody.
In another tweet, McGregor continued his jabs at Cormier, calling him biased and unprofessional this time around.
McGregor also tweeted about pursuing boxing full time in the future but said that his primary objective is to return to the Octagon and fight for the title after he's fully healed.
He's also eyeing a move up to welterweight to become the first and only three-division UFC champion.
What do you make of Conor McGregor's comments about Michael Bisping and Daniel Cormier?
See also: