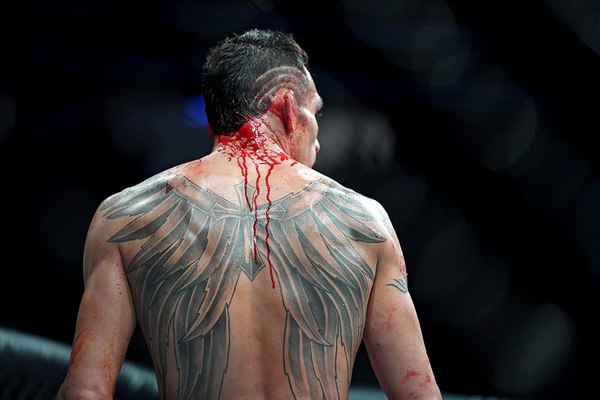 As everyone has heard by now, Tony Ferguson has been having quite the difficult time lately. His wife has filed a restraining order on him, ordering him to stay away from her, their son, her parents, and her brother. The police have made several visits to the Ferguson household over the last 14 months, and allegedly the outbursts have become more manic and more frightening.
He has been accused of the following:
Throwing holy water at his wife repeatedly, thinking she's evil
Standing over her at night staring at her, thinking she was a witch
Thought she was someone else
After not sleeping for three days, he tore their entire house apart, believed someone put a computer chip in his leg so they could track him, made several threats, and thought someone was living inside the walls at his home
He took his sons food away from him, thinking it was poisoned
Unplugged the refrigerator, turned off half of the power, and cut the heat and air conditioner lines because he thought there were tracking devices in them
Destroyed their fireplace, thinking there was a secret door under the mantel
Would not let his wife use the bathroom alone for any reason
Tried to take his son for a ride at night, when she told him no and stood in front of the door with her mother to prevent him from taking their son, he pushed both out of the way and bolted out the door, ran back into the house, and left out the back door and jumped over the fence, while his son was in his arms; all the while his cell phone was left there and his car was parked right out front. It was raining outside at the time, and their son had neither shoes nor a diaper on
He believed their son was Jesus Christ, believed he himself was the second Jesus Christ
Tony was asking his son if he was possessed or overtaken by other forces/beings
When he finally agreed to go get help, on the way to the treatment facility, he jumped out of the car and proceeded to jump the guard rail and vanished. He showed up at home later on that night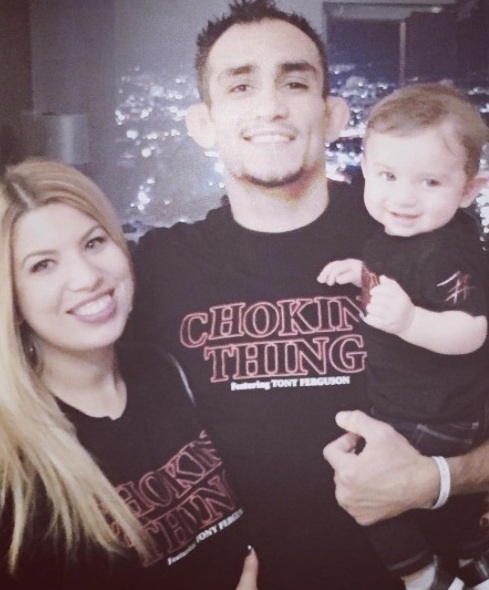 Christina stated that she is worried for her sons safety, along with her own and Tony's; she's worried one of them, if not all three may end up dead because of his paranoia and delusions. She also made the following statement:
"Tony Ferguson is a good husband and good father to our son. The current legal proceedings are a part of a process to ensure that Tony will receive the help necessary to continue being the best possible, as well as to pursue his passion and career as a UFC champion fighter. All positive well wishes are sincerely appreciated and I hope our privacy will be respected."
He has not been arrested considering no true crime was committed, however he must attend court on April 5, for a domestic violence hearing. His wife wants him to undergo psychiatric treatment, be put on medication, and attend a 52 week batterer intervention program. Hopefully he can fight again before that 52 weeks is up, in 52 weeks he'll be 36. I feel like he will come back from this, he's one of the mentally strongest people out there. I wish him the best, I've always love El Cucuy.
Tony released the following statement on his Instagram:
"Thank you all for the great support! I'm in a great spirits, UFC & Management are helping me find the help we need. I'm getting all of your messages, keep em' coming!!! Thank you very much for the kind words, my family & team appreciates it ? Lots of Love my Social Media Fam, keep the Faith couldn't do this shit without you- Champ ? Batting Clean Up"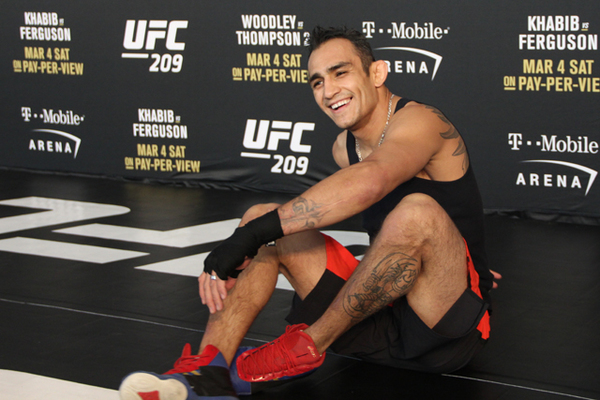 Tony has always been a bit strange, I thought that was just the normal for him, I never thought much of it. I didn't see a problem with the fact that he's not normal. Hell, if he was normal, I doubt he'd be as good at fighting as he is. The way he pushes forward through everything, the strikes he throws and the angles he throws them from, he's incredible. Not to mention how good his cardio and recovery time are; everyone always talks about how good his chin is, I don't think his chin is the best by any means, I just think he's in such great shape that he recovers instantly. All of that along with being an Eddie Bravo black belt, the guy is seriously skilled at what he does. He even wraps up a lot of his submission wins from a standing position, it's very unusual but very effective; he's a guy you really can't prepare for, he doesn't even know what he's going to do until he does it.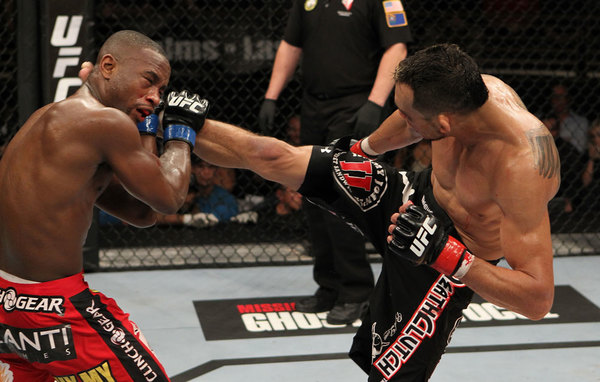 Tony has got to be one of the main fighters I think of when the thought of making your body a diverse weapon comes to mind. He also makes his own gyms, he rents out a place, or different places for his fight camps, and designs them himself. He's a very interesting dude, and his way clearly works. Another thing he's known for, he gets hurt in a lot of his fights, but when he ends up getting cracked, he's more dangerous. He throws the craziest, wildest strikes at his opponents, it's incredible that it actually works, and it does, every time. He is a truly unique fighter and individual, there's never been anyone quite like him, and I'm not sure there ever will be.
How did El Cucuy start out?:
Ferguson's been nothing short of astounding since joining the UFC, going 14-1 with the promotion thus far. He started out his one-on-one competition with wrestling in high school, winning a Division IV state title, and was Division IV All-State his last three years. In college, he was an NCWA National Champion in 2006, an NCWA All-American in both 2006 and 2007, and also a North Central Conference Champion in 2006 and 2007.
Tony's MMA and UFC Career:
From 2008 to 2010, Tony racked up an 11-2 professional record, which included a fourth round TKO victory in a fight for the PureCombat Welterweight Championship, before trying out for The Ultimate Fighter 13. He made the cut, and he was an absolute stud on the show, going 3-0 with all three wins via knockout. Even Brock Lesnar saw potential in him, what does that tell ya? Brock is a very uncomplimentary individual. He fought fellow wrestler Ramsey Nijem in the TUF 13 finale, getting the KO victory in round one, and winning his season.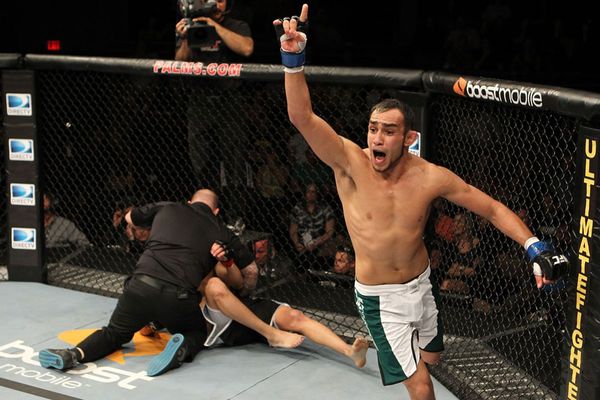 He won his next two fights over two very experienced vets in Aaron Riley and Yves Edwards, before dropping his first, and to this day, only loss in the UFC, to TUF 12 finalist Michael Johnson back in 2012. People may think, well he lost to Johnson, who has a 19-13 record, 11-9 in the UFC, he can't be that good right? Think about it, Johnson has three wins over top five lightweights: Tony Ferguson, Dustin Poirier, and Edson Barboza. Barboza is number six now, but was in the top five for a little bit there. He took just over 17 months off before returning against TUF 15 veteran Mike Rio, a fight he'd win via D'Arce choke in round one. You see him below attempting a D'Arce on Danny Castillo, who like himself, is also a BJJ black belt, in which he was unable to submit. He does however have three D'Arce chokes inside the octagon.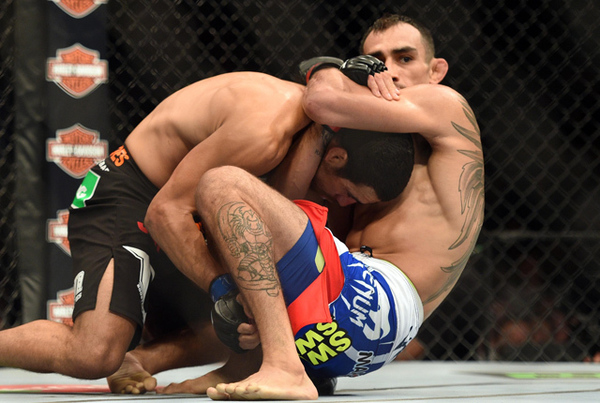 He then fought three times in each 2014 and 2015, winning all six with four finishes. He fought twice in 2016, once in 2017, and once in 2018, one day shy of a year since his 2017 fight with Kevin Lee. He won the UFC Interim Lightweight Championship against Lee, but was stripped of the title after injuring himself.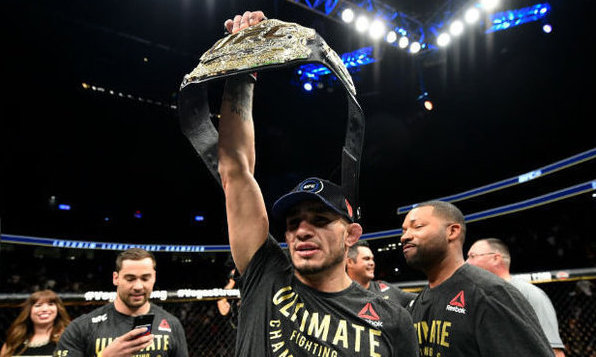 The injury was just before UFC 223, and he came back at UFC 229. It took him five months to come back after ACL reconstruction surgery, that's insane! Half of that time must've been a fight camp, it's crazy. I have no idea how he was able to do that, it's absolutely unreal. That same injury have kept Georges St. Pierre and Dominick Cruz sidelined over a year. Of course, not sparring helps with recovery, and he doesn't spar in camps, but man that's still something.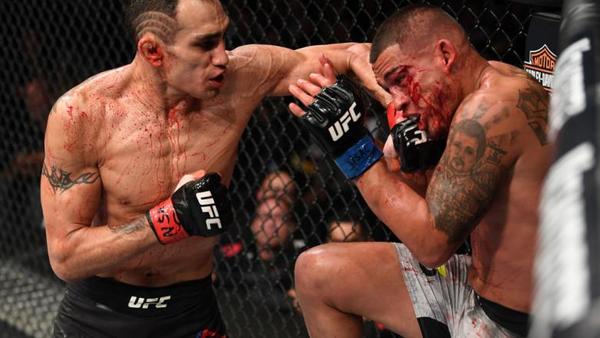 He's on an 11 fight win streak, tied with UFC Lightweight Champion Khabib Nurmagomedov for the longest win streak in lightweight history. He was offered a shot at the UFC Interim Lightweight Championship once again, but turned the idea down; there could be a couple reasons for that:
Reason Number One:
He already won an interim title, and didn't lose it, yet he's not considered the interim champion anymore, why? Isn't the point of an interim champion to be the champion of the active weight class so we know who fights the vacant champion when he/she is healthy? I doubt he even wanted to consider that, why would he? He shouldn't take any fight offered to him unless it's for the vacant belt; Khabib said he'll be back in September, maybe they can fight then. Though it's doubtful, considering there's still an interim title fight at 155 lbs scheduled for UFC 236. I would've loved to see him in that, but it's just not right to him; he's proven himself time and time again. Hasn't he been the number one contender for his last three fights now? Certainly his last two.
Reason Number Two:
Of course this reason would be all of his recent happenings. It honestly makes me so sad, not just this, but he's had issues proving he's the number one guy for a couple years now. Everyone agrees he should've had a vacant title shot within the last couple years, at UFC 223, no one can change that, but come on. There is only one other person to ever win 11 straight at 155 lbs, how is that not the perfect match up? He's already 35, he's not young anymore, he doesn't have all the time in the world. The saddest thing to me is we may never get to see if he was the best or not.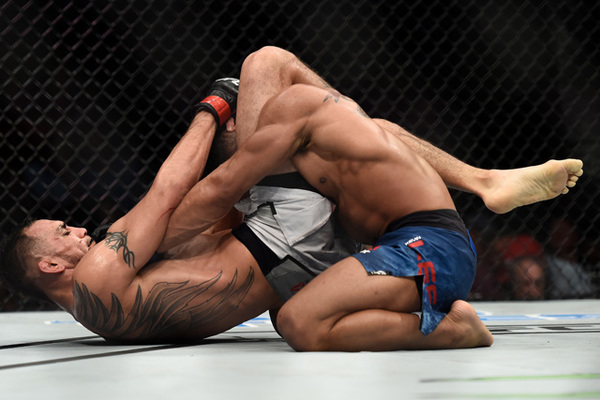 Even if he comes back and wins the title, who knows if he would've if he'd gotten the chance sooner. Maybe he would've held it for two or three years and had five defenses, who knows? Now if he comes back and wins the belt, and has it two years, he'll be 37 or 38, it's much more doubtful he'd be able to keep it as long as he potentially could have before. We'll never know what he could've been regardless, it's very upsetting. Mental illness can be treated with programs and the correct medicine, in most people; but he will never be younger again, or perhaps be able to prove he's the best.
Let's pray he makes a good, speedy recovery and fights Khabib in September. I don't care about the interim lightweight title fight at UFC 236 honestly, well I do, but Tony should be first in line. He should not have to fight again to be worthy of a shot at Khabib, and he shouldn't have to sit out any longer than he already needs to either. Good luck El Cucuy, I'm rooting for you buddy.

Tony's UFC wins:
Ramsey Nijem – (KO – Punch) 3:54 of round 1
Aaron Riley – (TKO – Doctor Stoppage) 5:00 of round 2
Yves Edwards – (Unanimous Decision) 3 x 5:00
Mike Rio (Submission – D'Arce Choke) 1:52 of round 1
Katsunori Kikuno (KO – Punch) 4:06 of round 1
Danny Castillo (Split Decision) 3 x 5:00
Abel Trujillo (Submission – Rear Naked Choke) 4:19 of round 2
Gleison Tibau (Submission – Rear Naked Choke) 2:37 of round 1
John Thomson (Unanimous Decision) 3 x 5:00
Edson Barboza (Submission – D'Arce Choke) 2:54 of round 2
Landa Vannata (Submission – D'Arce Choke) 2:22 of round 2
Rafael dos Anjos (Unanimous Decision) 5 x 5:00
Kevin Lee (Submission – Triangle Choke) 4:02 of round 3
Anthony Pettis (TKO – Corner Stoppage) 5:00 of round 2