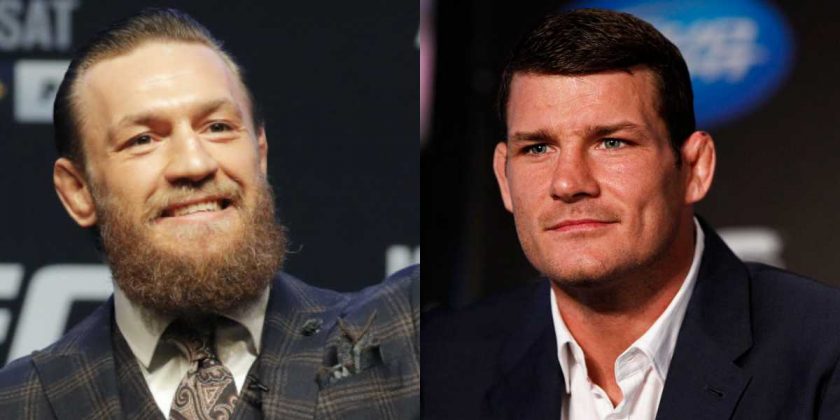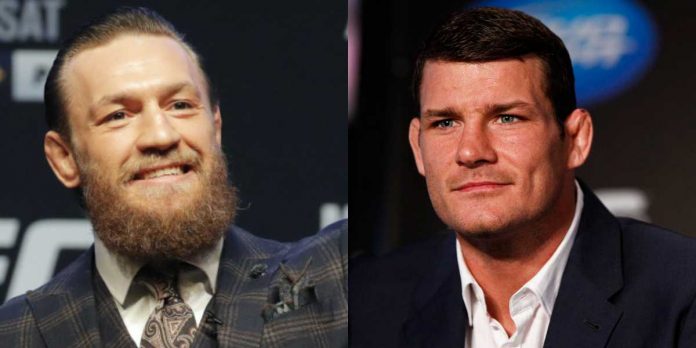 After Daniel Cormier, Michael Bisping also seems to have drawn Conor McGregor's ire due to his recent comments.
Giving his thoughts on McGregor's mean tweets about Cormier, Bisping said that the Irishman should watch his words because 'DC' would rip him limb from limb.
McGregor responded by calling Bisping a 'nobody' and claimed that although he received commissions on his fights, he asked his team to pull out from the Kelvin Gastelum fight at UFC Shanghai, where 'The Count' was brutally knocked out in the first round.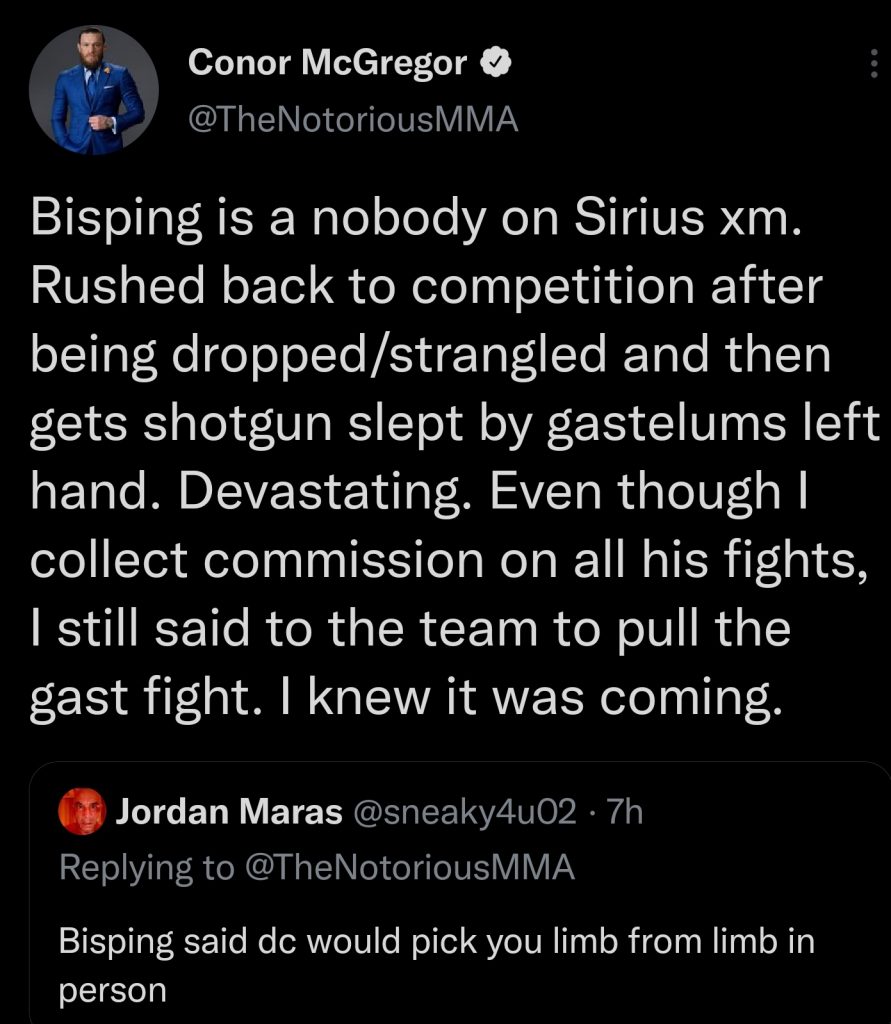 'It's Like Arguing With A 13-Year-Old'
Speaking on his Believe You Me podcast (as transcribed by BJPenn.com), Bisping refuted McGregor's claims and said that arguing with 'The Notorious' is like arguing with a 13-year-old on Call of Duty.
"No you don't. You've never collected a penny of commission off me, mate. I'm not going into details but that's just that," Bisping said. "This was going to be my response. I don't know what is getting deleted quicker, Conor's tweet or his legacy, because they're both disappearing down the f***ing pipe. I'm not going to do that. You know, I'm not going to get into it publicly on social media, like I'm f***king arguing with some 13-year-old kids on Call of Duty."
McGregor And Bisping Trade Blows
In a tweet earlier in the day, Bisping again hit out at McGregor for his tweet and deletes.
In response, McGregor tweeted that the only legacy he cares about is the Legacy 5000 jet his mother flies around on. The tweet was later deleted.
"The only legacy I give a f*** about is the Legacy 5000 my mother flies around on," McGregor said.

Bisping hit back by reminding McGregor that he holds a significant size advantage over him.
It didn't take long for McGregor to respond and he did so with claims about Bisping's past, which has also been deleted.
"Oh you a big man are ya bro ahahah a real man wouldn't sprint from his hometown after they come knocking on his mother's door bro," McGregor said. "Don't forget that one big man in the U.S. Crunch time and you dipped." 

What do you make of the beef between Conor McGregor and Michael Bisping?
See also: