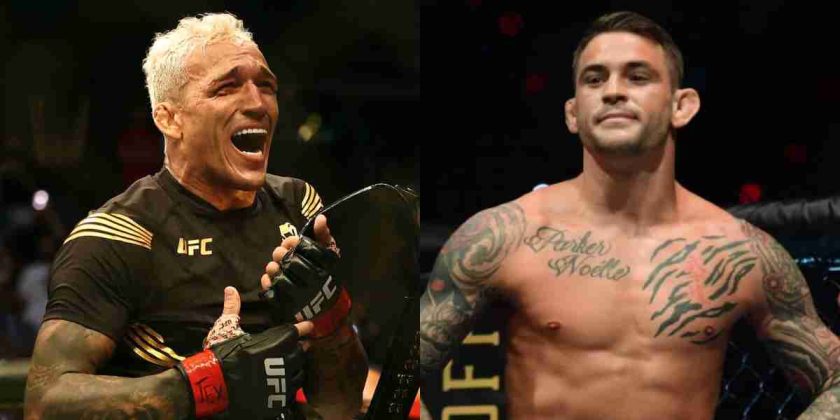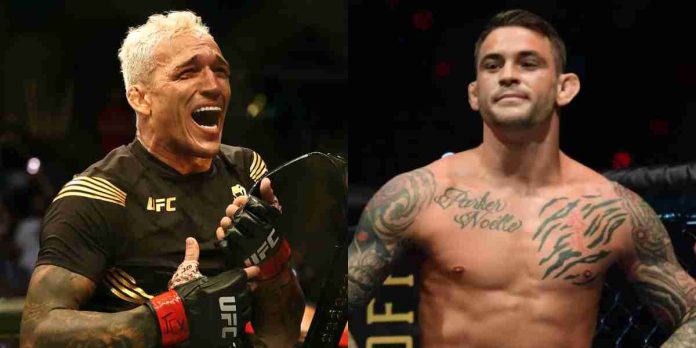 Rafael dos Anjos has given his thoughts on the lightweight title fight between champion Charles Oliveira and Dustin Poirier, set to take place in the UFC 269 main event.
Oliveira is currently riding a nine-fight winning streak, with his most recent victory coming against Michael Chandler in their vacant title fight at UFC 262. While Poirier is coming off back-to-back wins against Conor McGregor at UFC 257 and UFC 264. 'The Diamond' has opened as the betting favourite ahead of the highly-anticipated matchup, but 'Do Bronx' is known for his ability to pull off upsets.
Dos Anjos' Prediction
Speaking to RT Sport, dos Anjos said that he believes Poirier's ground game isn't high level, and Oliveira will take him down and finish him.
"I see Charles Oliveira finishing Dustin Poirier," dos Anjos said. "If Charles is trying to exchange with him, he has a chance of losing that fight; a little chance cause he can get caught. But Poirier is not very hard to take down. It's not very hard to take Poirier down. And I think Charles is going to manage to take him down. They're gonna scramble, and Charles is gonna finish him. Because we see in the past, his submission, his ground game skills are not on the high level. He's a good fighter, good stand-up fighter, but he's not very good on the ground."
Dos Anjos continued by saying that Oliveira will go into the fight full of confidence as a result of his impressive win streak, which he thinks will see him run through Poirier.
"He's in a good moment. And fighters is about the mindset," dos Anjos said. "He got a good mindset right now. He's coming back-to-back with a lot of wins, and it builds up your confidence. So, it's good. I think Charles – with all due respect to Dustin – but he's gonna go through him. I think Charles is gonna win; gonna keep the belt."
Do you agree with Rafael dos Anjos that Charles Oliveira will take Dustin Poirier down and finish him?