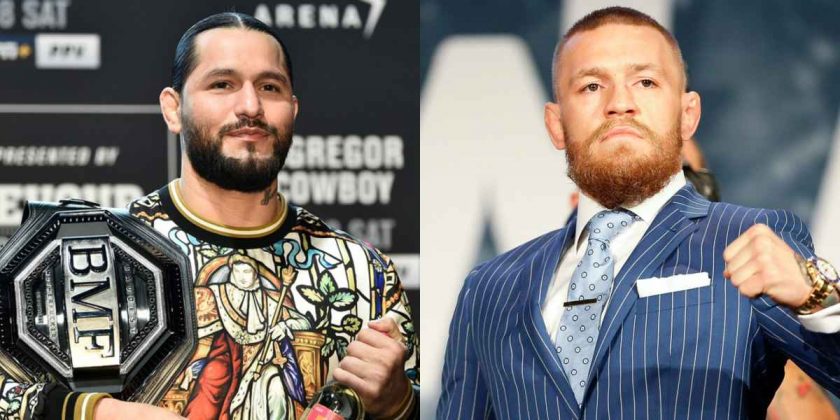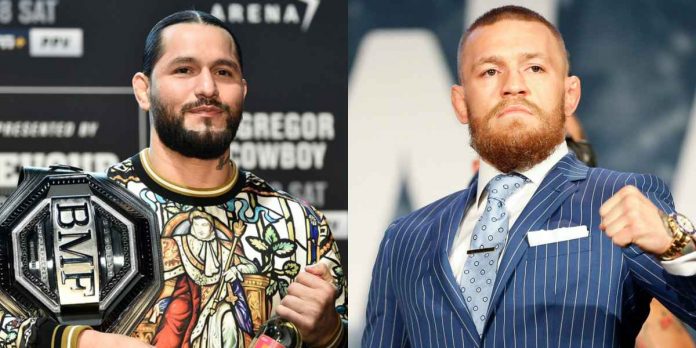 Former UFC welterweight title challenger Jorge Masvidal doesn't believe the 'very small, fragile dude' Conor McGregor would accept a fight with him.
Masvidal is coming off back-to-back losses at the hands of UFC welterweight champion Kamaru Usman. 'The Nigerian Nightmare' beat 'Gamebred' by unanimous decision in their first meeting at UFC 251, before brutally knocking him out in the second round of their rematch at UFC 261.
McGregor is coming off consecutive losses to Dustin Poirier. The Irishman was brutally knocked out in the second round at UFC 257, before losing by a doctor's stoppage after breaking his tibia at UFC 264 last month.
Masvidal previously campaigned for a fight against McGregor after winning the BMF belt by beating Nate Diaz at UFC 244. Dana White was quick to pour cold water on the idea of the two locking horns however, saying that the American is "too big" for 'The Notorious', something the Miami native agrees with.
Potential McGregor Fight
Speaking to MMA Junkie at the PFL 8 event in Hollywood, Masvidal said there's no way McGregor would accept a fight with him.
"I'm full man size. He's like a very small, fragile dude," Masvidal said. "He don't want that. You can't pay that man enough money, so that one's OK. (I) don't need it."
While a fight with McGregor would be great for his bank account, Masvidal said that he's eyeing a bout with a top contender in his division, with his eyes still on the title.
"The guy that gets me the closest and the fastest to the title bout [is what I want next]," Masvidal said. "[My next opponent] is what I'm going to find out in two weeks. Whoever the UFC's like, 'Man, this guy gets you quicker than anybody else and blah, blah, blah,' that's it. That's what I have to take."
Masvidal is set to meet with UFC bigwigs in Las Vegas soon to hold discussions for his next fight. All signs point to Leon Edwards being his next opponent, and Dana has also said that a fight between the two makes a lot of sense.
With Conor McGregor out of the equation, who do you think Jorge Masvidal should fight next?
See also: