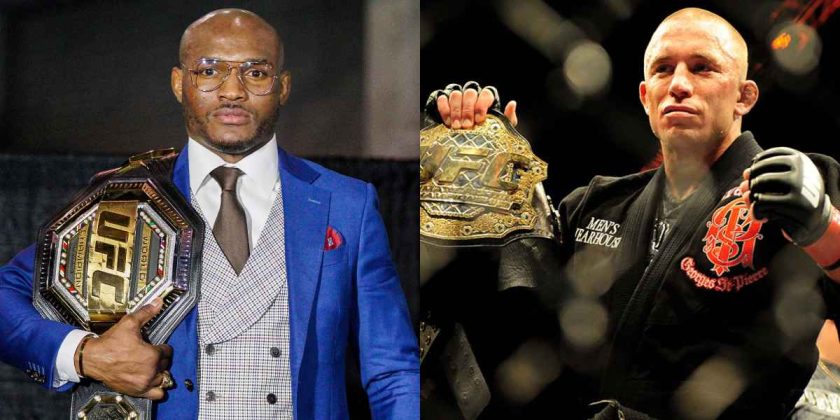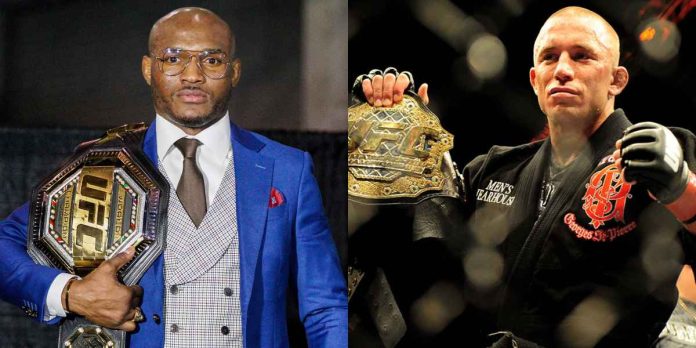 Gilbert Burns believes UFC welterweight champion Kamaru Usman has surpassed Georges St-Pierre as the greatest 170-pound fighter of all time.
Usman made his fourth successful title defence earlier this month at UFC 268, where he defeated Colby Covington by unanimous decision in a closely contested fight. 'The Nigerian Nightmare' also holds successful title defences against Jorge Masvidal at UFC 251 and UFC 261 and Burns at UFC 258, where the Brazilian was knocked out in the third round.
The Nigerian's stellar performances inside the Octagon have drawn comparisons with St-Pierre, who is widely regarded as the welterweight GOAT. Burns however believes that Usman has surpassed GSP because his wins are more convincing.
'Usman's Already The Best'
Speaking to MMA Fighting, Burns said that Usman would beat St-Pierre in his prime.
"The way he's dominating is way more appealing than St-Pierre's way," Burns said. "St-Pierre took people down and did ground and pound, it wasn't such convincing victory sometimes, and Kamaru is winning way more convincingly. He's already the best in my opinion, but I think he's still missing more title defenses to end the conversation.
"I tried to take him down and couldn't, Colby tried to take him down and couldn't, many others tried but it's really hard to take him down. I remember landing some hard shots on Kamaru, really hard ones, feeling my hand landing flush on his head, and he kept going. I remember one head kick I landed flush, I had a bump on my shin afterwards, and he kept going. I think his striking is superior to St-Pierre's. Kamaru is on another level in wrestling, too. I think that both in their prime, I'd bet on Kamaru."
Do you agree with Gilbert Burns that Kamaru Usman has surpassed Georges St-Pierre as the welterweight GOAT?
See also: