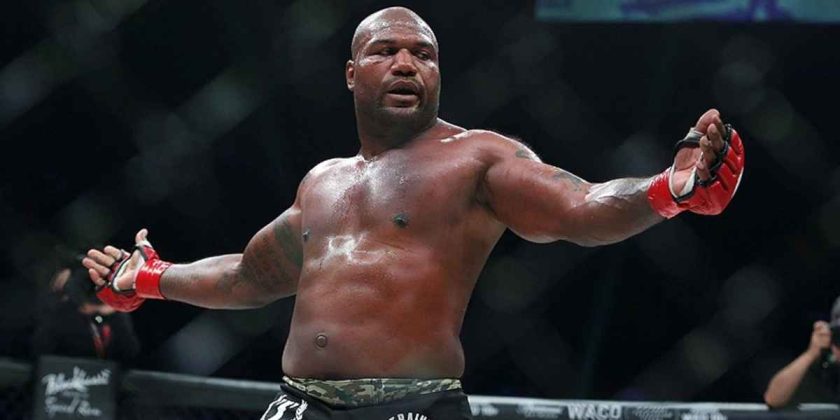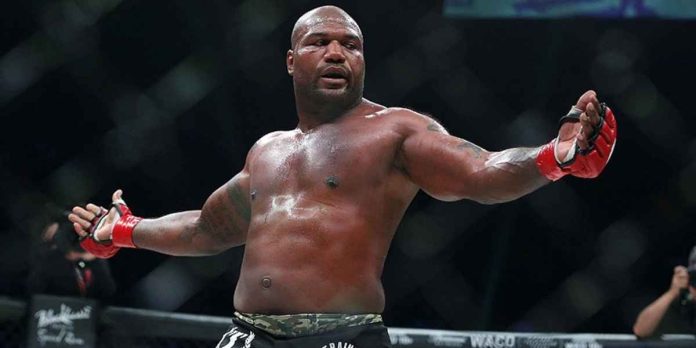 Quinton 'Rampage' Jackson has revealed that he would refuse a Hall of Fame invite from the UFC unless it is accompanied by a cheque.
Jackson fought for seven years in the UFC, winning the light heavyweight title in only his second fight by knocking out Chuck Liddell in the first round at UFC 71 in 2007. He successfully defended his title against Dan Henderson at UFC 75 before losing it to Forrest Griffin at UFC 86. 'Rampage' also fought the likes of Wanderlei Silva, Rashad Evans, Lyoto Machida, Jon Jones and current 205-pound champion Glover Teixeira in his UFC career.
'Honour Me With A Cheque'
The 43 year old has fought for over two decades, and fully deserves the Hall of Fame status given his achievements. Speaking to MMA Fighting however, Jackson said that he doesn't care about being inducted into the UFC Hall of Fame.
"I say, 'Honour me with a f***ing cheque,'" Jackson said. "MMA fighters, we're not like baseball players, we're not like football players, we don't get no pension or nothing like that. Those guys get in the Hall of Fame, they've got pensions and all that s***. Honour me with a cheque. I got a lot of injuries and pain for making the UFC a lot of money and selling a lot of pay-per-views, selling a lot of tickets. What do I give a f*** about being in the Hall of Fame? To be famous? I didn't fight to be famous.
"When I first started fighting in King of the Cage, back in the day, this sport was a baby. Nobody knew anything about this sport. I could walk around and enjoy my life and enjoy my dates and enjoy times with my kids out in public. I could enjoy being at the airport without people f***ing hounding me for pictures. Why the f*** I want to be famous with a bunch of dudes that want to buy me drinks? I love 'Rampage' fans, but I don't love being famous from dudes. I'll be 100 percent – if there were a lot of chicks coming in the mix, too, then I wouldn't be saying s***."
What are your thoughts on 'Rampage' Jackson's comments?
See also: