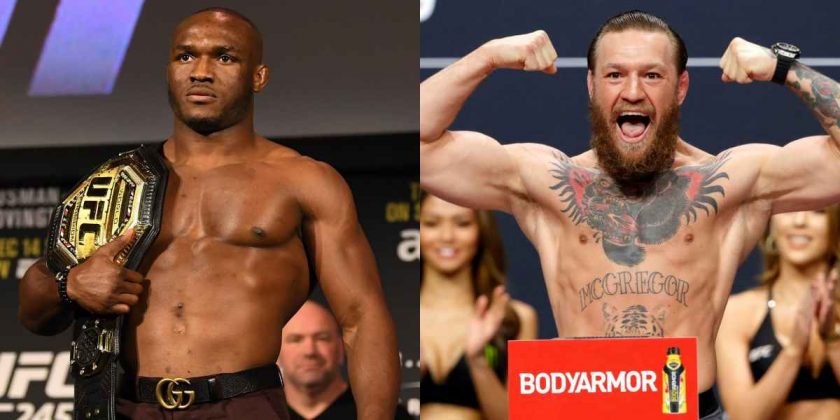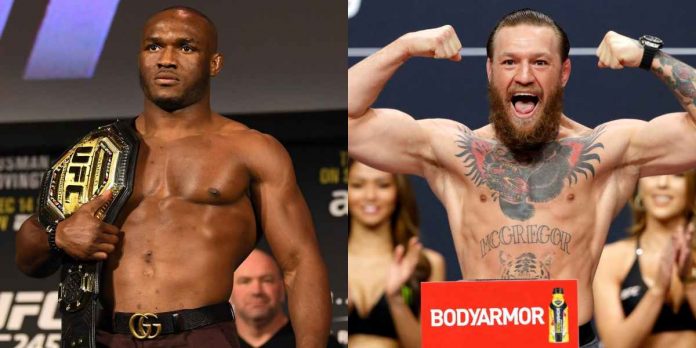 Daniel Cormier has explained why UFC welterweight champion Kamaru Usman should consider fighting Conor McGregor if he gets past Colby Covington in their rematch at UFC 268.
Usman is coming off a spectacular second round knockout win against Jorge Masvidal in their rematch at UFC 261. In their first meeting at UFC 251, 'The Nigerian Nightmare' beat his arch-rival, who stepped in on seven days' notice, by unanimous decision.
The reigning champion will now defend his title against Covington for the second time at UFC 268 in November. In their first meeting at UFC 245, Usman won by fifth round TKO.
McGregor is coming off back-to-back losses at the hands of Dustin Poirier at UFC 257, and UFC 264 where he lost by a doctor's stoppage after breaking his tibia. In a recent Q&A on Twitter, the Irishman said that he would love to compete for the welterweight title upon his return to try and become a three division UFC champion.
Usman was quick to shut McGregor down however.
Why Usman vs McGregor Makes Sense
Speaking on his DC and RC show on ESPN, Cormier explained why a fight between Usman and McGregor makes sense.
"If Usman gets through Covington again, and the Conor McGregor fight is an opportunity, why wouldn't he do it? Any person with a brain would do that," Cormier said. "Usman fought against Masvidal on seven days when Masvidal had all the hype right? When he (Masvidal) had been knocking everybody out, got on the plane, stopped in Italy for the pizza – did all that whole thing. And he sold more pay-per-views than he's ever sold in his life. Then he fought him again, right? But he fought him again after fighting Gilbert Burns – And seeing the difference in a pay-per-view against a guy that is a very difficult fight but may not have the name and a guy that is an easier fight but has a massive name.
"So, if I'm Kamaru Usman, for my style, I'm definitely taking that (Conor McGregor fight) or looking into it as an opportunity. Because you and I both know that Conor McGregor is the biggest star in all of mixed martial arts. And that won't change; wins, losses. It won't change. He will constantly stay as the marquee name in mixed martial arts."
Do you agree with Daniel Cormier that Kamaru Usman should fight Conor McGregor if he gets past Colby Covington at UFC 268?
See also: