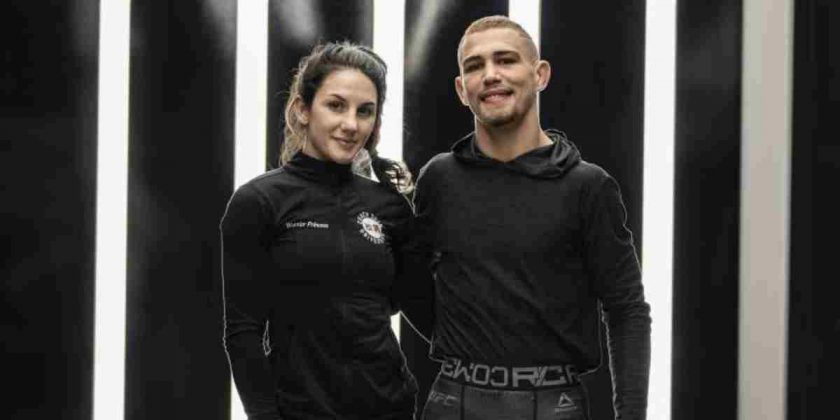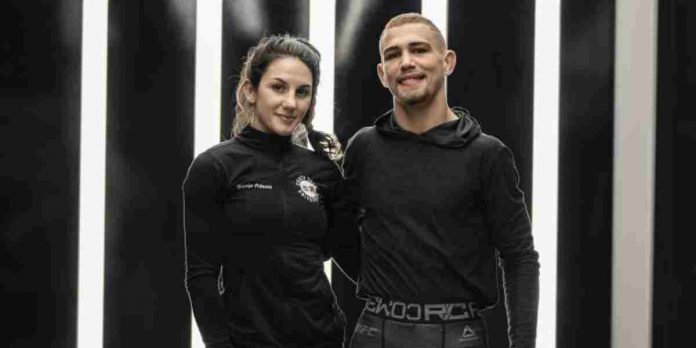 UFC flyweight Cheyanne Buys has reacted to her husband JP Buys' lopsided loss to Montel Jackson at UFC Vegas 37 this past weekend.
The couple made their UFC debut at UFC Vegas 22, but neither succeeded in getting the win. Cheyanne bounced back with a vicious head kick knockout win against Gloria de Paula at UFC Vegas 33, earning the POTN bonus. As for JP, he decided to move up to bantamweight in an attempt to bounce back into the win column but failed to do so as he was dominated by Jackson for three rounds.
JP's recent loss is certainly a major setback for the couple, and some internet trolls are rubbing salt into the wounds by telling Cheyanne, who's the more popular of the two fighters, to divorce her husband.
'You're All S***'
Taking to Instagram, Cheyanne clapped back at the internet trolls, saying that she's proud of her husband.
"To my husband: To the warrior you are," Cheyanne said. "I know right now things seem unsure to you. You moved to America, you're chasing your dream and it seems like your dream is just not going well for you right now. I know who you are as a person and an athlete and I know you're going to take this and go back to the drawing board and come back from this. Most people had 0 belief in you going into this fight and you showed you're no joke. You showed amazing heart and grit in this fight.
"Bumping up a division taking on a vet in the BW division, all odds against you. Idgaf what anybody has to say to you a savage who's always looking to finish his opponent. I'm always going to ride with you boo. No excuses tonight. All tonight was just a bad day, but never a bad life doing what you love to do! We are truly blessed to do what we love together. Through the highs and the lows I'm here for it all. Keep your head high. And to the a**holes telling me to divorce him. Your all s***."
Who do you think Cheyanne and JP Buys should fight next?
See also: