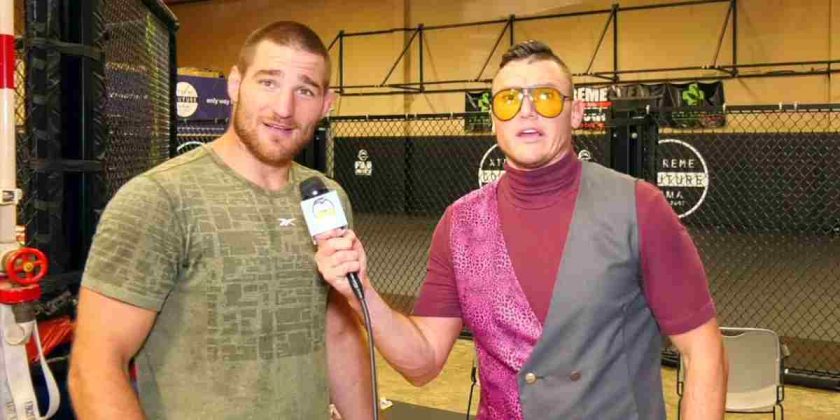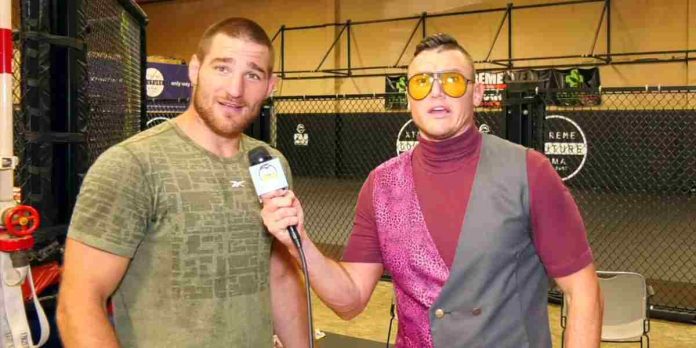 Sean Strickland has revealed why he ignored journalist Dave Schmulenson, popularly known as 'The Schmo', for so long.
Strickland is coming off an impressive unanimous decision victory over Uriah Hall at UFC Vegas 33 and is now set to face former middleweight champion Luke Rockhold at UFC 268. The 30-year-old has attracted both admirers and critics due to his brash persona, and he's regularly been in the news in the past few months for various reasons.
In June, the California native attracted a lot of eyeballs when a video of him confronting renowned ADCC grappler Orlando Sanchez during a sparring session went viral. Strickland also made headlines when he revealed how he almost murdered a man.
'A Goofy Motherf***er'
The UFC's new supervillain has now turned his guns towards Schmulenson. During an interview, Strickland jokingly told The Schmo that he turned down requests for an interview with The Schmo in the past because he reminds him of his 'goofy' classmate from high school.
"Let me tell you something about Schmo," Strickland said. "Dude has always asked me to do f***ing interviews and I never do it, I'm going to tell you why. When I was in high school, there was this f***king kid, dude, a goofy motherf***er like this guy right here and he would have these weird f***ing voices and gimmicks and he would f*** all the women and me, I'm sitting in class thinking I want to f***ing kill this man.
"How the f*** does this f***ing loser, no offense Schmo, you're a good looking guy, I'm sure you get a lot of chicks. Are you married? You're not married. [But] you Schmo, you remind me of that f***ing kid, and that's why Schmo, I've never done interviews with you."
Do you think Sean Strickland will beat Luke Rockhold at UFC 268?
See also: