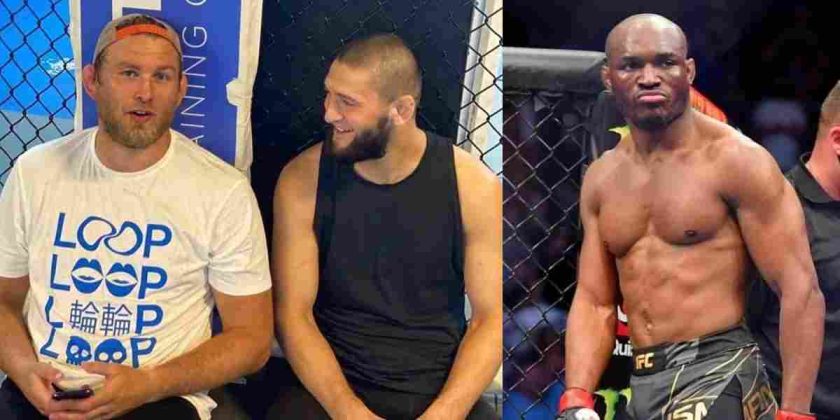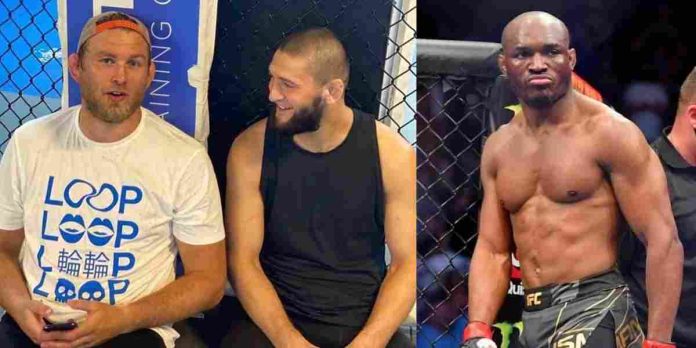 Alexander Gustafsson has given his thoughts on a potential fight between UFC welterweight champion Kamaru Usman and Khamzat Chimaev.
Usman is coming off a fantastic 2021, where he defended his title three times, against Gilbert Burns by third round TKO at UFC 258, against Jorge Masvidal by a vicious second round knockout at UFC 261, and against Colby Covington by a closely contested unanimous decision at UFC 268.
Chimaev made his return to the Octagon after a year-long lay-off due to COVID-related complications, dispatching Li Jingliang in the first round at UFC 267. He is thought to face Burns in a potential title eliminator in April at UFC 273.
Gustafsson Predicts Potential Usman vs Chimaev Fight
Speaking to ESPN, Gustafsson, who trains alongside Chimaev at the All Stars training facility in Sweden, predicted predicted that 'Borz' would knock Usman out in a potential fight.
"I think he puts Kamaru to sleep honestly," Gustafsson said. "I think he just touches his chin and it's a big chance that Kamaru Usman goes to sleep. I like Usman, he's a great champ and he's been breaking records. It's a pleasure to see him fight because he's very good technically. I love his jab and his wrestling. You can see that he's on top, but I just can't see him take Khamzat's punches, and his combinations. When it comes to wrestling, it would also be a pleasure to see because they both [have world class wrestling ability]. This probably would be one of the biggest fights in UFC history. I love the fight, but I think Khamzat might put him to sleep honestly."
'Chimaev Has Potential To Be GOAT'
When asked whether Chimaev has the potential to be one of the greatest fighters of all time, Gustafsson said he has the potential to be.
"That's the level of his potential hundred percent," Gustafsson said. "If he does everything right like he's doing now, he will be one of those guys one day."
Do you agree with Alexander Gustafsson?
See also: