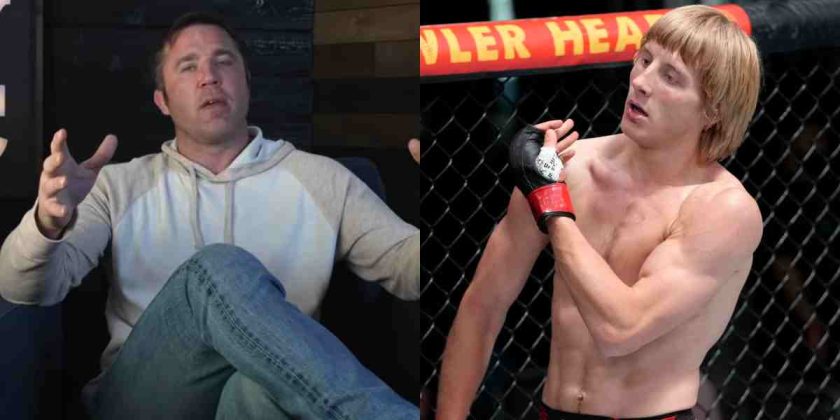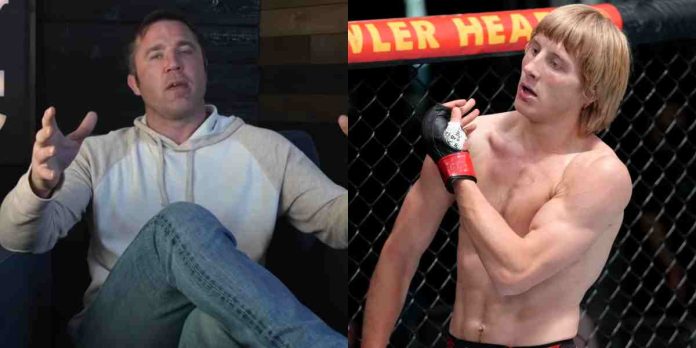 Chael Sonnen has fired back at Paddy Pimblett for accusing him of using his name to get more engagements on his social media accounts.
Sonnen recently claimed that he'd heard a fight between Pimblett and 'Cowboy' Cerrone was in the works for UFC 272. 'The Baddy' denied the rumour during a recent appearance on Michael Bisping's podcast however, and fired shots at the UFC legend accusing him of stirring the pot for clicks.
"It's (Cerrone fight rumour) going around everywhere, but there's no truth to it," Pimblett said. "Nothing on my end. Do you really think that the UFC are gonna put me on a card on the 5th of March in Vegas when they're doing London on the 19th? It doesn't make sense. I think that was just Chael [Sonnen] having a little go for some clickbait or something. It started with Chael."
Chael Sonnen Blasts Paddy Pimblett
Speaking on his YouTube channel (as transcribed by The Mac Life), Sonnen fired back at Pimblett for 'pissing him off'.
"Is Paddy secretly one stupid son of a bitch?" Sonnen said. "Do I just not know that, or is he just having a little bit of fun with me? … Paddy woke up, took stupid pills and goes on Michael Bisping's show. On Michael's show, Paddy accuses me of using his name for clickbait. Now, I gotta tell you, that might sound simple, and maybe Paddy meant it as simple — that's a trigger word … I would never do it and not for nothing, I'm also a little bit irritated that Paddy thinks his name is big enough that Chael Sonnen would have to clickbait him. Right? The shoes on the other foot. It's a little bit weird, and that might sound arrogant but that's the truth. It pissed me off.
"Three weeks ago, I was sitting with 'Cowboy' Cerrone. 'Cowboy' asked me what weight Paddy the Baddy is. I had beautiful things to say about Paddy … Bringing in an old veteran with the respect of 'Cowboy' against the new shiny trinket, I mean day old story in this sport, right? Turns out as I'm having this conversation with 'Cowboy', he's texting Sean Shelby saying, 'Does Paddy have an opponent for the England show in March, if not, I know a guy'."
Pimblett burst on the scene in September last year after a stunning first round finish of Luigi Vendramini in his UFC debut at UFC Vegas 36. He is now eyeing a fight against Jared Gordon at UFC London in March.
'Cowboy' Cerrone or Jared Gordon, who do you think Paddy Pimblett should fight next?
See also: