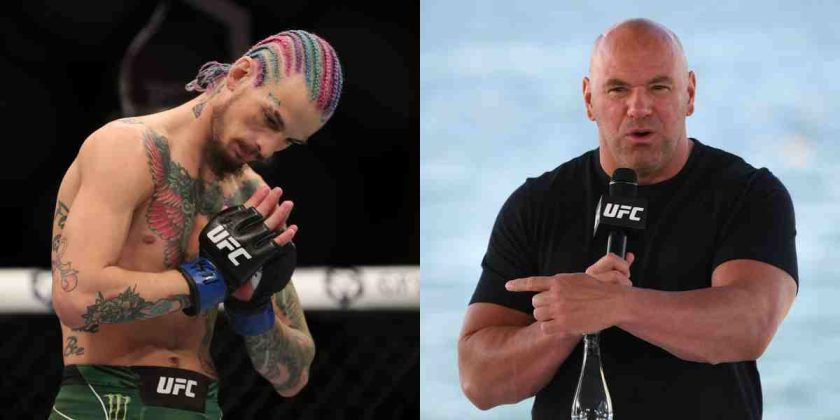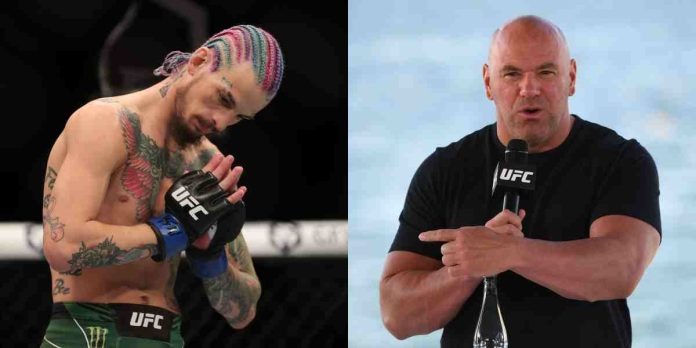 Sean O'Malley has said that he doesn't blame Dana White for his stance on UFC fighter pay amidst criticism from YouTuber-turned-boxer, Jake Paul.
The UFC fighter pay issue has been making a lot of headlines in the last year, with UFC elite like Francis Ngannou, Jon Jones, and Paulo Costa complaining about being paid less than what they deserve by the promotion. Paul, who has been a vocal critic of Dana on the issue, recently made an offer to the UFC president, saying that he would retire from boxing if he agrees to increase minimum fighter pay from $12,000 to $50,000, guarantee fighters 50 percent of the UFC annual revenues and provide them with long term health care.
'The Problem Child' revised his offer after his initial one was dismissed by Dana.
"You (Dana) are a good negotiator. In an effort to bridge the gap, I'm willing to reduce my ask to $40,000 minimum, 40 percent revenue for the first 5 years and long term health care."
Sean O'Malley Defends Dana White
Speaking on his YouTube channel (as transcribed by BJPenn.com), O'Malley said that he can understand Dana's stance on fighter pay because most fighters aren't making the UFC a lot of money.
"Dude, like I don't even blame [Dana]," O'Malley said. "It's like some of these f***ing people have zero following. They're not making the UFC one hundred thousand. I mean they're not making the UFC fifty thousand. They're not making the UFC any money, really. But, that's just from a business perspective. From Dana's business perspective, I can see that."
Sean O'Malley is currently riding a three-fight winning streak, with his most recent win coming against Raulian Paiva by first-round knockout at UFC 269.
Do you agree with Sean O'Malley?
See also: