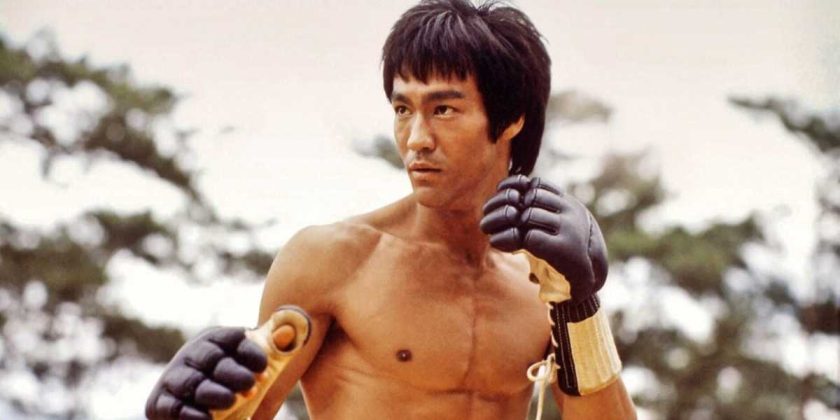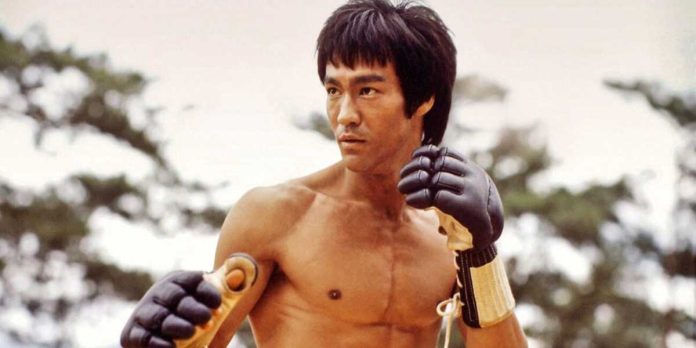 All top martial artists in the world have a few things in common; they are committed, hardworking, disciplined, and dedicated. These traits are what differentiate legends from ordinary people. Throughout history, we have had martial artists who simply stayed ahead of the curve thanks to their unmatched dedication. This list consists of the top 10 martial artists in the world, all of whom have inspired millions of people.
Picking Our Top 10 Martial Artists In History
The icons of martial arts are plenty, therefore, choosing a few among the many greats of the past and present is a tough task. To that end, we have carefully compiled a list of some of the top martial artists in history, which includes the greatest fighters from different disciplines, for example, Boxing, Muay Thai, MMA and Brazilian Jiu Jitsu. Our list also includes those who may not be on the same level as some of the others as far as skillsets are concerned, but made a huge impact and brought a lot of eyeballs to their respective sports.
Bruce Lee
Bruce Lee is one of the most important film stars and martial artists to have ever existed, and his fame endures to this day. Lee was born in San Francisco in 1940 and brought up in Hong Kong, where he started learning the Wung Chan martial art under the tutelage of Yip Man.
His mixed ancestry saw him become a subject of racial discrimination as the Chinese were against teaching their martial arts to non-Asians. Even Yip Man's other students wouldn't train with Lee because of his mixed ancestry, forcing him to train privately with his coach.
Until his late teens, Lee regularly engaged in street fights as well as acting in movies. Owing to his troubles in Hong Kong, Lee was sent to the United States, where he learned some of the best martial arts in the world, all while climbing up the ladder in Hollywood.
Over the years, Lee mastered various forms of martial arts including Boxing, Judo, Wing Chun, Tai Chi, Savate, and Taekwondo, to name a few. Although he left the world too soon, Lee is regarded as one of the most influential people of the last century. He is also regarded by many as the greatest martial artist of all time and remains at the number one spot in our list of the top 10 martial artists in the world.
Jackie Chan
Like Bruce Lee, Jackie Chan is also celebrated as one of the top martial artists in the world, who also happens to be a mega movie star. Because of their many similarities, Chan is often compared to Lee, but their individual legacies remain unparalleled. Chan is a self-made man. As a child, he didn't have a lot of resources but that didn't stop him from dreaming of greatness and then going on to achieve it.
He wasn't the brightest of minds when it came to academics, which is why he was sent to China Drama Academy, where he learned acting, all while learning the best martial arts in the world, including Karate and Taekwondo. At the age of 17, he worked as a stuntman in Bruce Lee's films like Fist of Fury and Enter the Dragon.
His big breakthrough came when he teamed up with Hong Kong-based director Lo Wei to create films, although most of his movies failed to deliver.
That is when he decided to create movies with his own signature style, performing stunts and fight scenes on his own, and leading the choreography. His breakthrough film, Snake In The Eagle's Eyes did huge business and turned him into a star, all thanks to his efforts.
As Chan himself said, he has probably broken every bone in his body at least once while filming and training. His sacrifices didn't go to waste thankfully. The list of the top 10 martial artists in the world isn't complete without Chan.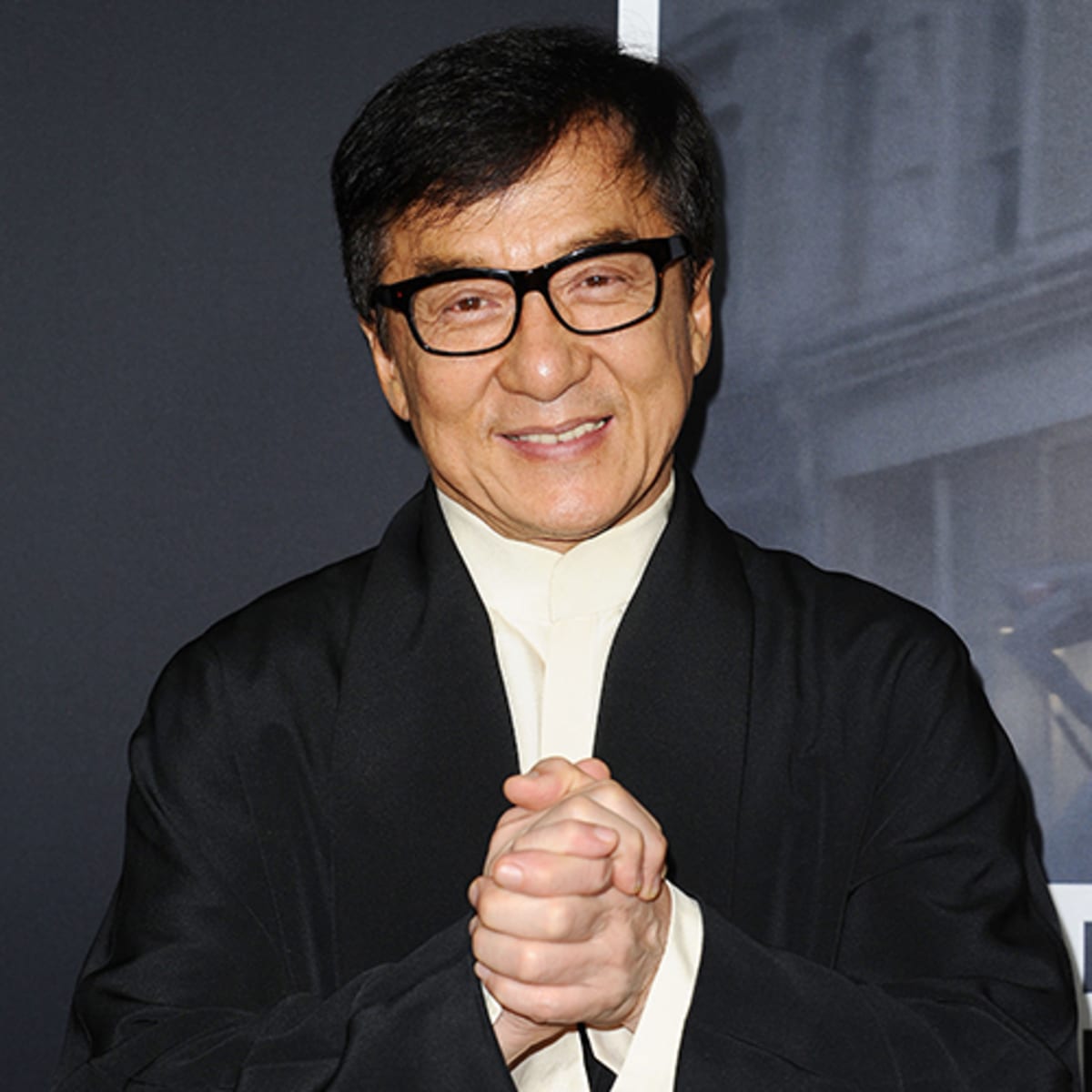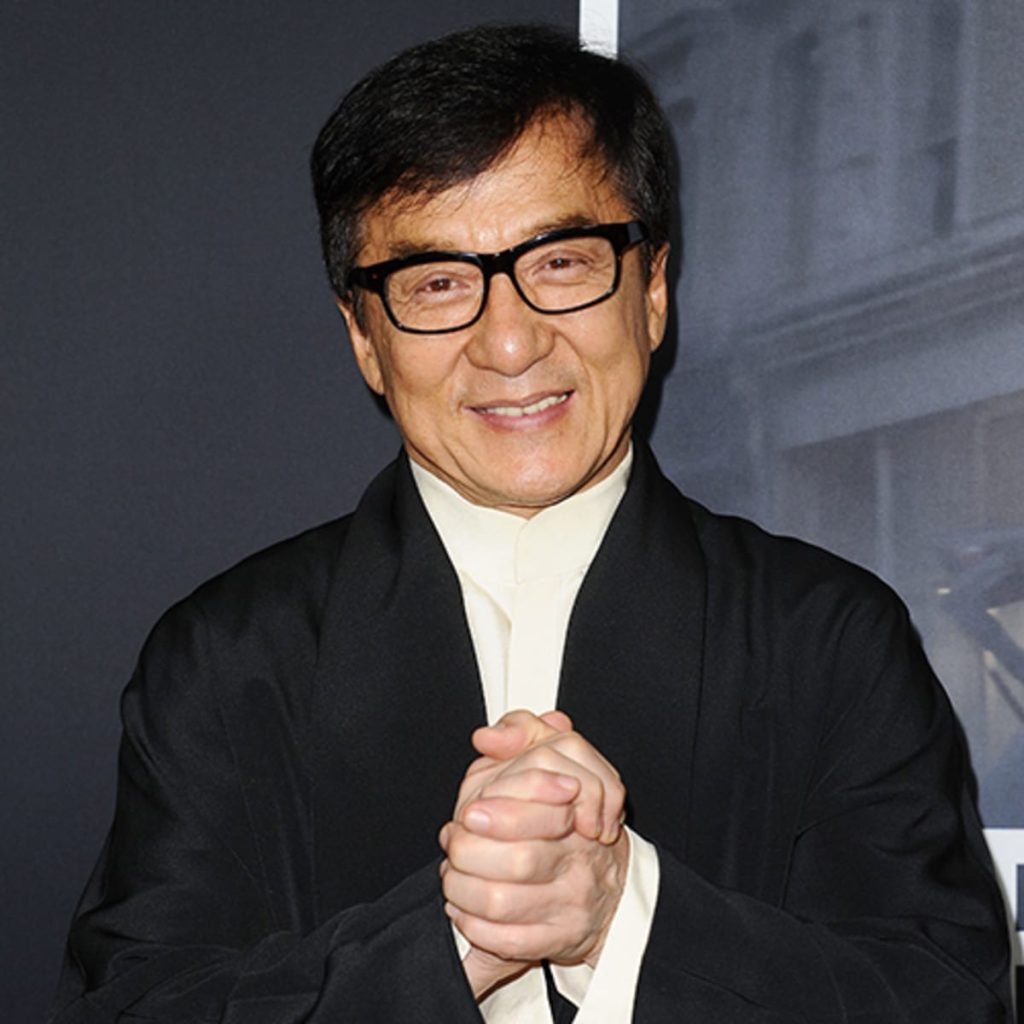 Muhammad Ali
Muhammad Ali is one of the greatest sporting figures of the 20th century. In his 21-year-long career, Ali bagged the Olympic gold medal and became the first man to win the heavyweight title three times. He won 56 out of 61 professional boxing bouts, with 37 knockouts.
Ali's performances inside the ring played a huge role in his global recognition as a superstar, but what made him larger than life was his outspokenness on issues of race, religion, and politics.
Born in Louisville, Kentucky, Ali started his boxing career at the age of twelve. At the age of 18, he won gold in the 1960 Summer Olympics and turned professional later that year. Not only was he arguably the greatest boxer of his time and one of the top martial artists in the world during his heyday, but also a very high-profile figure of racial pride for African Americans during the civil rights movement and throughout his career.
Ali competed in a number of historic boxing fights, including the Fight of the Century and the Thrilla in Manila against Joe Frazier and his fight against George Foreman in The Rumble in the Jungle. With his dominance inside the ring and his quick-witted and outspoken personality, Ali was way ahead of his time as a martial artist.
Roger Gracie
Brazilian Jiu-Jitsu phenom Roger Gracie is widely regarded as one of the top martial artists in the world. Gracie holds a BJJ record of 76 black belt wins and seven losses. He is a 14 time BJJ world champion. Gracie is also the first man to win three gold medals at open weight and the first grappler to finish all of his opponents in the ADCC tournament.
In November this year, Gracie became the first person to be inducted into the ADCC hall of fame, thanks to his twin gold medals in 2005 in BJJ world championships and his super fight victory against Jon Olav Einemo in 2007. He has not been submitted in competition during his career since he was a blue belt.
Gracie also had a decent MMA career with a record of 8-2. He holds wins against the likes of Kevin Randleman, Keith Jardine, and Anthony Smith. He also won the ONE Championship inaugural cruiserweight title by submitting Michal Pasternak in 2016, which was his final MMA fight before he announced his retirement in 2017. Gracie currently heads The Roger Gracie Academy in London, England.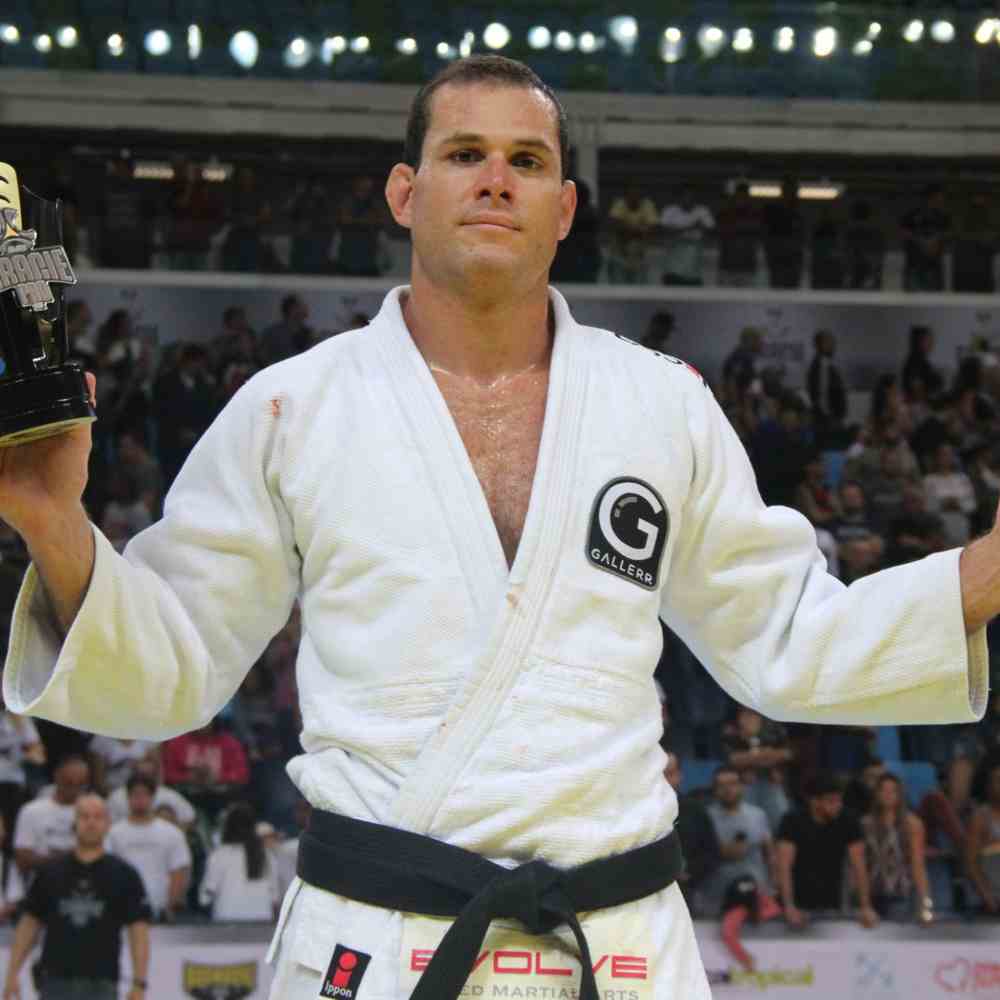 Anderson Silva
Anderson Silva is widely regarded as the MMA GOAT. MMA is a tough sport, which comprises of all the individual martial arts in the world.
The Brazilian started training in BJJ as a kid, adding more to his arsenal in his teenage years, learning Taekwondo, Capoeira, Boxing, and Muay Thai. He started his MMA journey with two wins in a local MMA promotion in 1997. By the time he signed with the UFC in 2006, he was already 17-4, and one of the most promising talents of his time.
His UFC career kicked off in an impressive fashion as he dispatched Chris Leben in the first round with a vicious knee. He won his first 16 fights in the UFC, winning the middleweight title in only his second fight, and defending it ten times before losing to Chris Weidman. Silva holds many records in the UFC, including the longest title reign in UFC history at 2,457 days. 'The Spider' holds notable wins against UFC legends like Rich Franklin, Vitor Belfort, Dan Henderson, Chael Sonnen, and Demian Maia.
After a successful career in MMA, Silva has now transitioned into the world of boxing and is having a lot of success there as well. In his two boxing fights this year, he beat Julio Cesar Chavez Jr by split decision before knocking out Tito Ortiz in the first round. Even in his mid-40s, Silva is performing incredibly well. He is easily among the top 10 martial artists in history.
Georges St-Pierre
Georges St-Pierre is another martial artist widely regarded as the greatest MMA fighter of all time. He's the perfect embodiment of a martial artist. GSP is talented, technical, disciplined, extremely hard-working, and respectful. His will to learn and always stay ahead of the curve transformed him into an unbreakable force back in his heyday.
Like many of his counterparts, GSP had humble beginnings and started learning karate to protect himself from bullies and gain self-confidence. He started his MMA journey in 2002, winning his first seven fights before losing to Matt Hughes in their welterweight title fight. It was too soon perhaps for St-Pierre to fight for the title, so he trained harder and came back stronger to beat Hughes in the rematch and get his hands on the gold.
He did lose to Matt Serra in his first title defence, but came back again and won the rematch, winning the title again and defending it eight times before retiring in 2013. GSP holds notable wins against Nick Diaz, Carlos Condit, Dan Hardy, Matt Hughes, and Johny Hendricks. He made a brief comeback to fight Michael Bisping for the middleweight title at UFC 217, where he won by third-round submission.
'Rush' is a once-in-a-lifetime talent and undoubtedly one of the top 10 martial artists in history.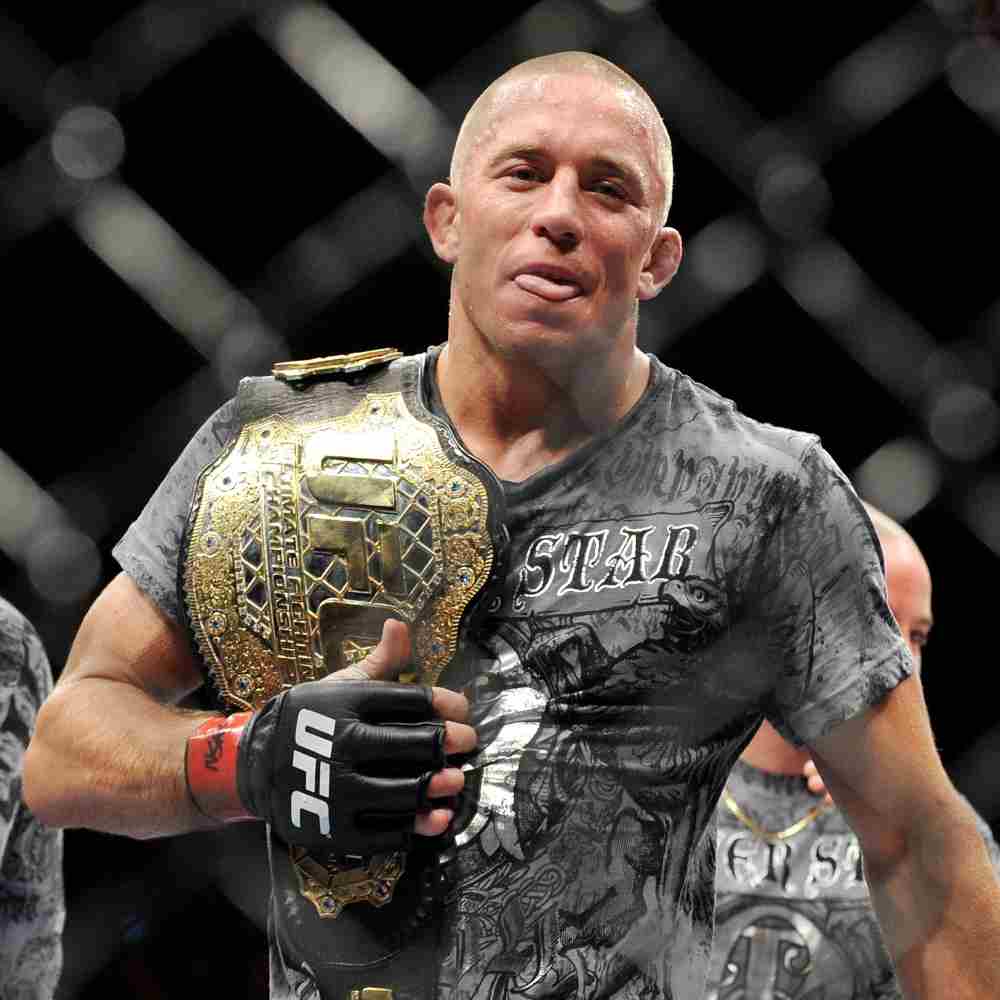 Conor McGregor
Conor McGregor is arguably one of the top martial artists in the world. He may not be the greatest fighter of all time, maybe not even in the top-five, but he has done things nobody has done in the world of MMA. It wouldn't be wrong to say that the Irishman has helped mixed martial arts grow massively around the world. He's one of the most popular combat sports stars in the world for a reason.
McGregor started boxing at the age of twelve at the Crumlin Boxing Club as a way to defend himself against bullies and improve his self-confidence. At the age of seventeen, he met former UFC fighter Tom Egan, who introduced him to MMA. 'The Notorious' made his debut in 2008, and in only five years, he won the Cage Warriors featherweight and lightweight titles.
His success in Cage Warriors caught the attention of UFC president Dana White, and McGregor became part of the UFC roster in 2013. He started off with a first-round finish of Marcus Brimage, and won five more times in a dominant fashion against the likes of Max Holloway, Dustin Poirier, and Chad Mendes, before knocking out Jose Aldo in only 13 seconds to win the featherweight title at UFC 194.
McGregor's star rose to unprecedented heights after his knockout win against Aldo, who had not lost for almost a decade, and was widely regarded as the greatest fighters in the world at the time. The Irishman won the lightweight title a year later by finishing Eddie Alvarez in the second round at UFC 205 to become a champ-champ.
He then transitioned into the world of boxing to face Floyd Mayweather in 2017. Although he lost by TKO in the tenth round, he made close to a 100 million dollars. Thanks to his massive success as a fighter, he's now a successful businessman as well, who has his own whiskey brand, a clothing line, and a media house among other ventures. Say what you want about McGregor, but he deserves to be among the top 10 most important martial artists in history.
Samart Payakaroon
Muay Thai is one of the best martial arts in the world and Samart Payakaroon is widely regarded as the GOAT of Thailand's beloved sport. He is often called the Sugar Ray Robinson and Muhammad Ali of Muay Thai. Samart started training in Muay Thai at the age of seven.
Samart struggled during the initial years of his career as a Muay Thai practitioner. He wasn't seen as a kid with physical gifts, and he also had poor cardio due to his small lungs, but he proved everyone wrong by overcoming the odds. His career flourished in what was regarded as the 'Golden Era of Muay Thai', which spanned from the early 80s to the mid-90s.
Gifted with a very high fight IQ, lightning-fast reflexes, and sublime ring vision, Samart won the Lumpinee championships four times, before turning to Boxing and winning the WBC junior featherweight title.
Samart also won the fighter of the year award thrice in his career, winning 130 out of his 150 professional bouts. Legendary Muay Thai fighter Kru Sityodtong believes Samart is the most talented fighter he has ever seen. He went as far as saying that Thailand hasn't seen anyone as talented as the Chacherngsao native to date. Buakaw Banchamek, who is also among the top martial artists in the world, believes Samart is the GOAT.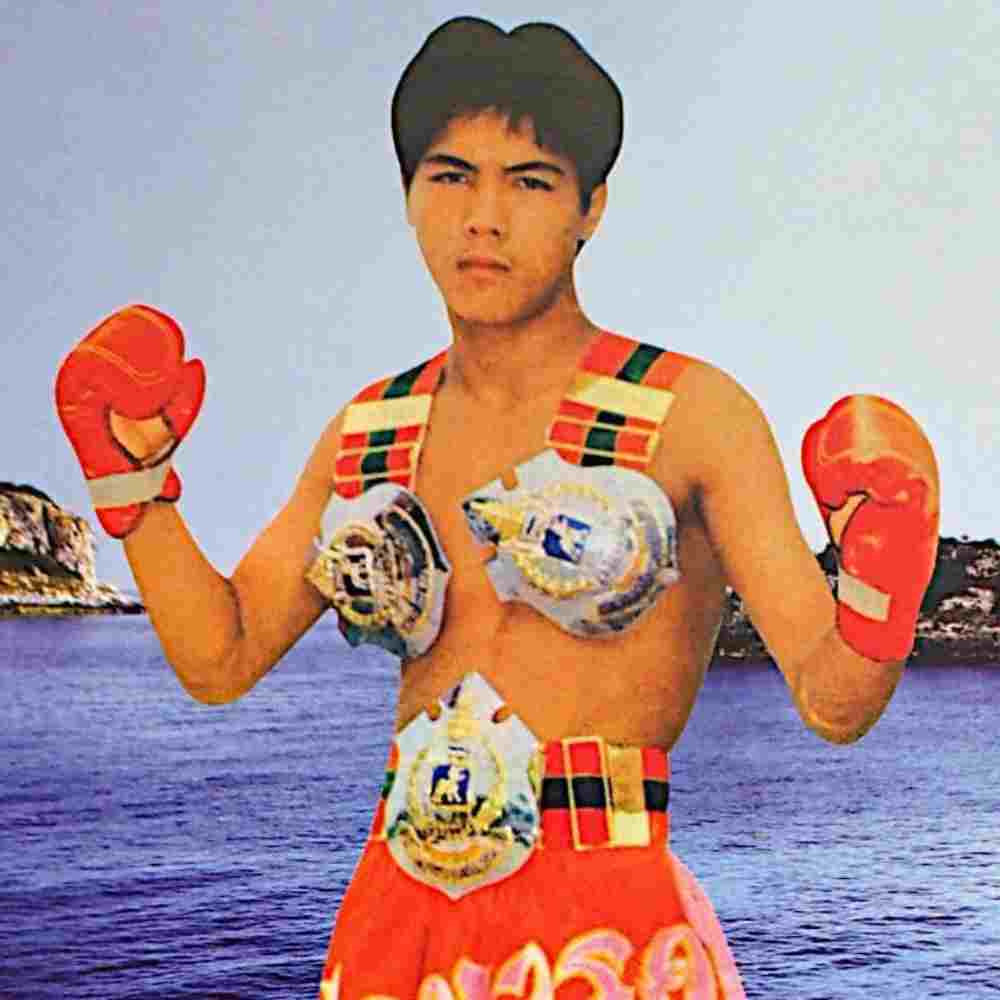 Amanda Nunes
Amanda Nunes is widely regarded as the greatest female martial artist of all time. She holds wins over the likes of Ronda Rousey, Miesha Tate, Valentina Shevchenko, Holly Holm, and Cris Cyborg, all of whom are widely regarded as A-list martial artists.
Born in a small town near Salvador, Brazil, Nunes had the warrior spirit from a very young age, as she regularly engaged in street fights. Fighting ran in Nunes' family, as her uncle was a Vale Tudo fighter, while her mother trained in Boxing as well. 'The Lioness' started learning Capoeira at the age of five while she started learning karate at the age of seven. Nunes started her Brazilian Jiu-Jitsu and boxing training at the age of sixteen.
She joined the Edson Carvalho academy at the age of seventeen, where she trained to compete in various BJJ tournaments before entering the world of MMA and moving to the United States, making her professional debut in 2008. The Brazilian hasn't looked back since then, winning the 135-pound title by knocking out Miesha Tate at UFC 200 in 2016. She made five title defences before losing the belt to Julianna Pena at UFC 269.
Nunes still holds the UFC featherweight title, which she won by knocking out Cris Cyborg at UFC 232. She also holds a plethora of records in women's MMA and deserves to be placed among the top martial artists in history.
Valentina Shevchenko
Valentina Shevchenko started her martial arts journey at the age of five when she signed up for Taekwondo after being inspired by her sister, Antonina. Today, she is one of the top martial artists in the world. At the age of twelve, Shevchenko began Muay Thai, Kickboxing and Vale Tudo.
She also had her first professional Kickboxing fight at the age of twelve, when she knocked out an opponent ten years older than herself. In her 59 kickboxing bouts, she has only lost twice. She is an eight-time Muay Thai world champion and a two-time gold medalist in World Combat Games.
Shevchenko has garnered as much success in her mixed martial arts career as she had in her Kickboxing and Muay Thai career. She started her MMA career at bantamweight and got herself a title shot against the then-champion Amanda Nunes at UFC 215, but lost via a razor-close split decision. A move down to flyweight worked wonders for 'Bullet', as she won the belt in only her second fight against Joanna Jedrzejczyk at UFC 231. She has defended her title six times since then and appears unstoppable.
The Kyrgyzstani has also hit the movie screen, thanks to her unprecedented success inside the Octagon. She most recently appeared in the Hollywood movie Bruised, spearheaded by academy award winner, Halle Berry. Shevchenko is easily among the top martial artists in the world right now.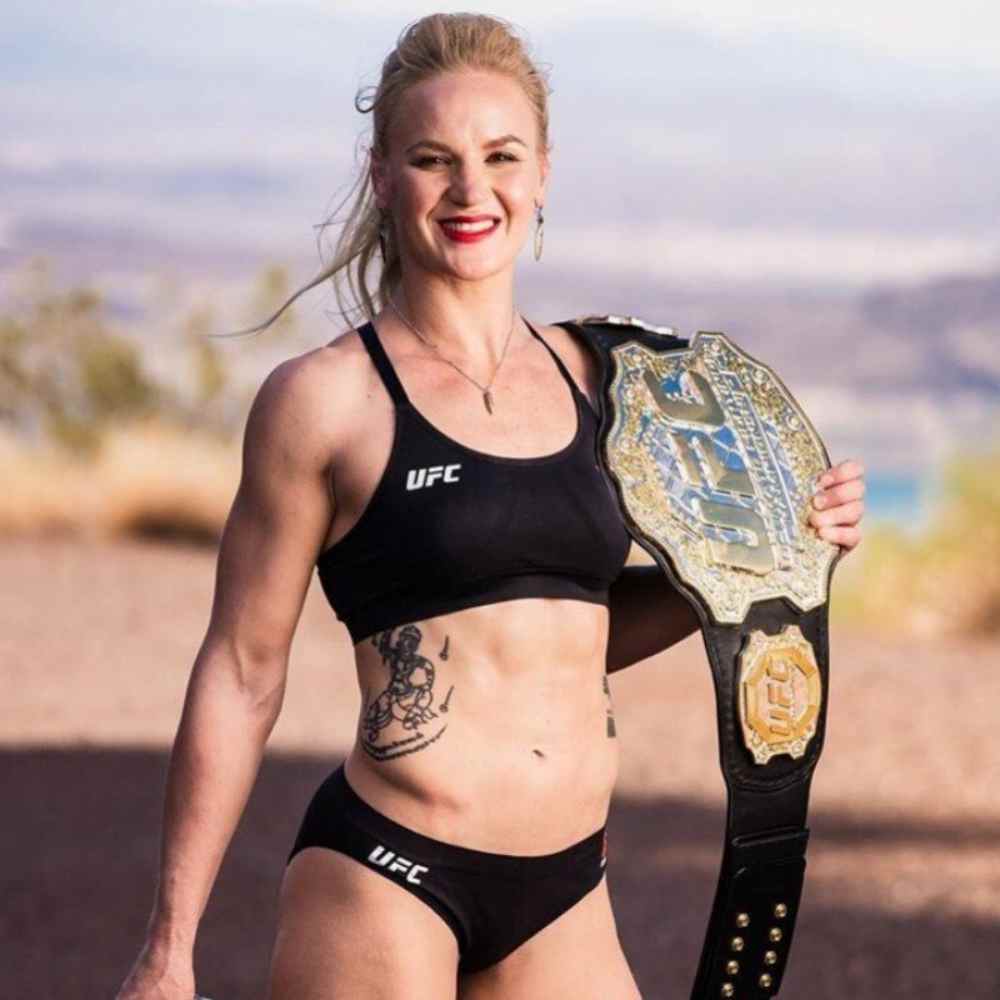 Here is our list of the top 10 martial artists in history. If you think we have missed anyone out, do share your thoughts in the comments section.
See also: