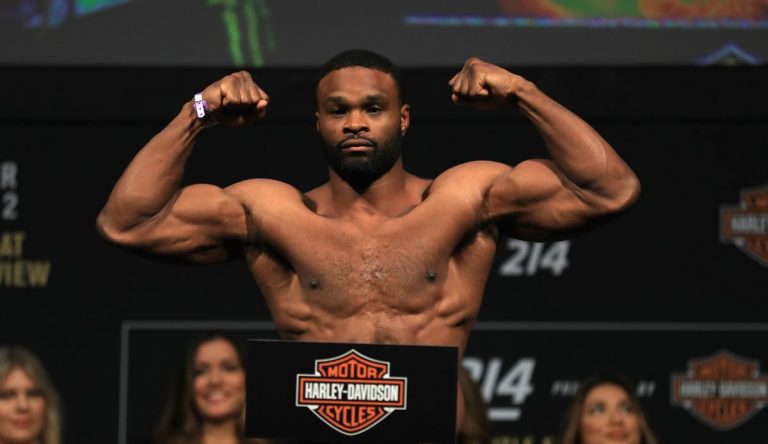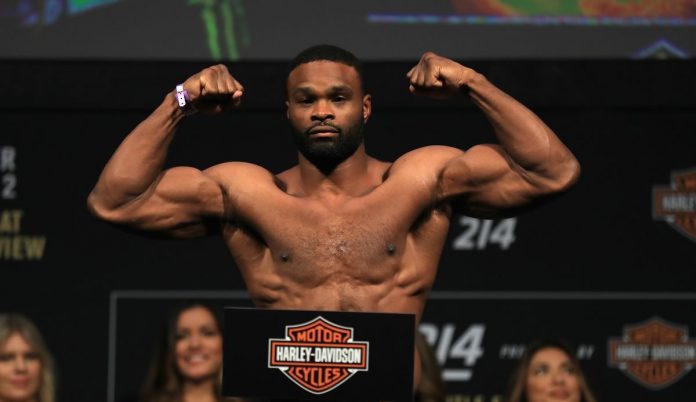 Tyron Woodley has revealed that he's getting 'I Love Jake Paul' tattooed on his body this weekend, in an attempt to get his rematch with the YouTube sensation.
Paul edged out Woodley by split decision in their professional boxing match last month, but 'The Chosen One' didn't agree with the judges' decision and is campaigning for a rematch. Immediately after the fight, 'The Problem Child' said that he would only run it back with the former UFC welterweight champion if he gets an 'I Love Jake Paul' tattoo on a part of his body where it's visible.
Despite the MMA community, including Daniel Cormier and other UFC stars, urging Woodley not to 'disrespect' himself by accepting Paul's demands, he appears to be heading in that direction.
The Right Thing To Do
Speaking to MMA Fighting, Woodley said that he's getting the 'I Love Jake Paul' tattoo this weekend.
"I'm gonna just let the week go through and see what happens," Woodley said. "I think the most sensible thing to do is run it back, I think I'm getting this tattoo Saturday, by the way. Yeah, I just feel like I should do it because it's a solid thing to do. I'm going to do it on Saturday."
Tattoo Placement
While Woodley isn't sure where the tattoo will be placed, he believes putting it across his knuckles would be a great idea.
"I don't know yet, I'm gonna think about it," Woodley said. "Not neck, not face. I should have put it across my f***ing knuckles. To me it's like this, if a dude wants to pay me to whip his ass, since he supposedly 'paid me and promoted the fight', then I love you. Because you're that dumb."
Do you agree with Tyron Woodley's decision to get the 'I Love Jake Paul' tattoo?
See also: