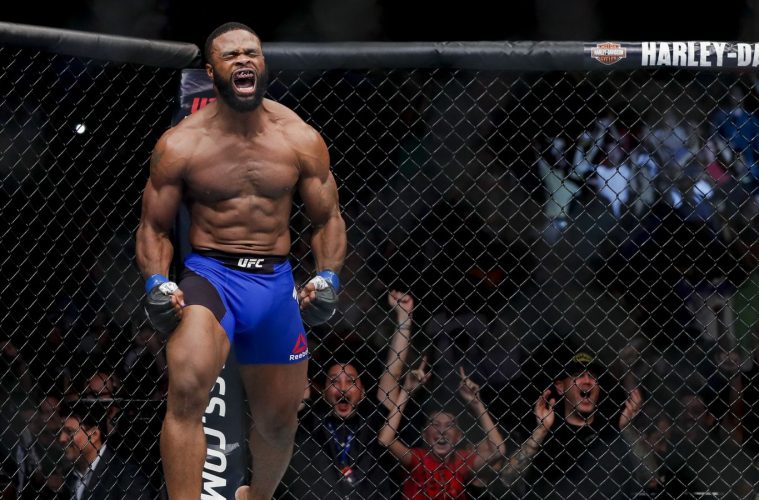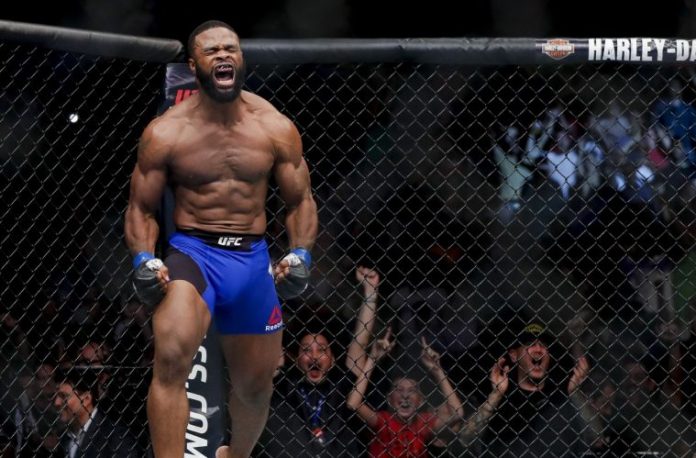 Tyron Woodley has slammed Daniel Cormier and the MMA community for advising him against getting a Jake Paul tattoo in order to get a rematch.
Woodley lost his professional boxing debut against Paul by split decision this past weekend. Two judges scored the fight in favour of 'The Problem Child', 77-75 and 78-74, while the third judge scored the fight in favour of Woodley, 77-75.
Unlike the pre-fight trash talking and antics, the fight wasn't very colourful. Instead, it was a showcase of technical strengths from both sides, with Paul out landing Woodley by a margin of 71 to 52 in their eight-round contest.
In his post-fight interview, the former UFC welterweight champion called for a rematch, but Paul responded by saying that he would only oblige if Woodley has 'I love Jake Paul' tattooed on his body. The MMA community was quick to advise 'T-Wood' against it.
In a tweet after the fight, Daniel Cormier said that Woodley shouldn't get the tattoo.
Tyron Woodley Slams The MMA Community
Speaking to MMA Fighting's The MMA Hour, Woodley was asked about Cormier's tweet, to which he responded by criticising the MMA community as a whole.
"All these MMA people trying to tell me what to do. Where the f*** were these MMA people when they were booing me?" Woodley asked. "When they didn't give me respect, didn't give me the props but everybody wanna tell me what to do and how to do it. And they all want to follow me now.
"Now everybody in the boxing gym and f***ing shadow boxing and wanna give advice. I appreciate the love and support but think about it, none of these people were on my side. Now I'm supposed to f***ing care what you say? No."
Woodley however was quick to note that he has no harsh feelings towards Cormier.
What do you make of Tyron Woodley's comments?
See also: