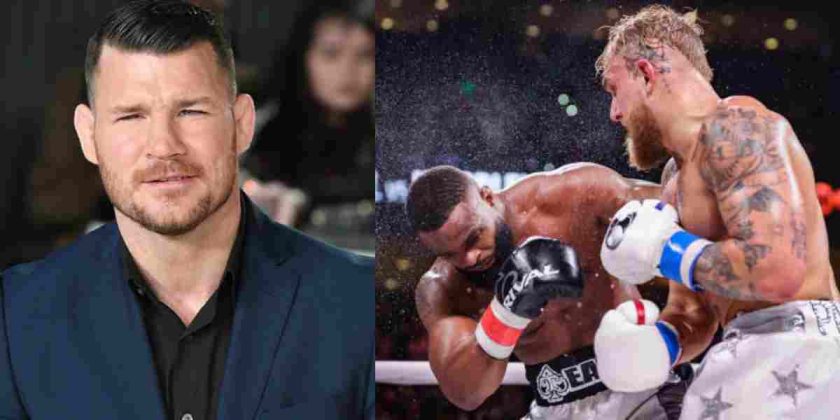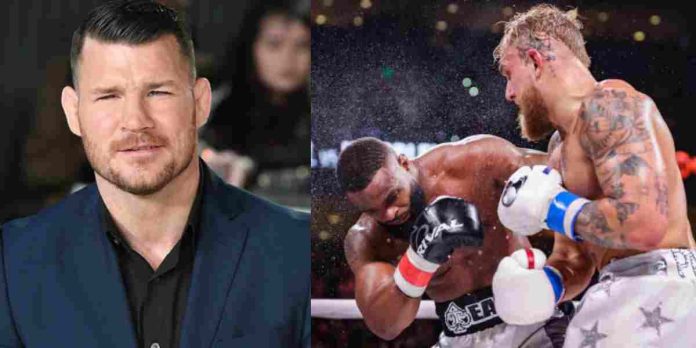 Michael Bisping was full of praise for Jake Paul after his sixth round knockout victory over Tyron Woodley in their boxing rematch this past weekend.
The fight itself was lackluster, with a number of clinch battles, sloppy punches and little action, much like their first bout in August, which 'The Problem Child' won by a split decision. Paul found the opening in the final minute of the sixth round however, landing a crisp right hook as Woodley went crashing onto the canvas.
Paul's violent knockout win against Woodley sent social media into a frenzy, with many finally acknowledging the legitimacy of the YouTube sensation's boxing skills. The entertainer's performance impressed a number of pros as well.
'A Knockout And A Half'
Speaking on his 'Believe You Me' podcast, Bisping said that he was extremely impressed by Paul's knockout win against Woodley.
"I'll tell you this. Here's another thing, he's knocked out everybody that he's faced," Bisping said. "He knocked out Tyron Woodley, Ben Askren, Nate Robinson. And I'll tell you what, that knockout of Woodley there – I've had about 40 professional MMA fights, boxing fights, kickboxing fights – I've never slept anyone like that. You know what I mean? That was a f***ing knockout and a half."
'S*** Show'
While he was impressed with the knockout, Bisping said that he wasn't entertained with the way the fight played out before the KO.
"I did watch it, the debacle that it was," Bisping said. "It wasn't really a fight, it's always tricky talking about Tyron Woodley because I like Tyron a lot, but what a s*** show! What a s*** show that was, f*** me, even their own commentators were talking s*** about it and saying, 'what is this?' I forget what the exact quotes were but they weren't very complimentary. There was a lot of hugging, there wasn't too much fighting and fortunately for Jake Paul, he managed to get the knockout in the sixth round."
Do you agree with Michael Bisping?
See also: