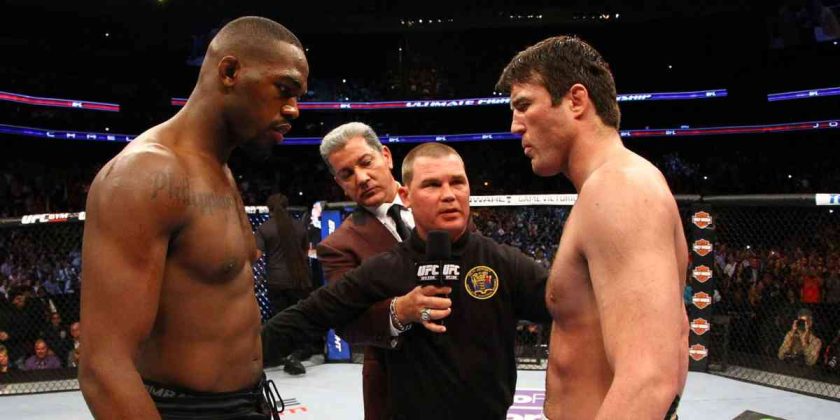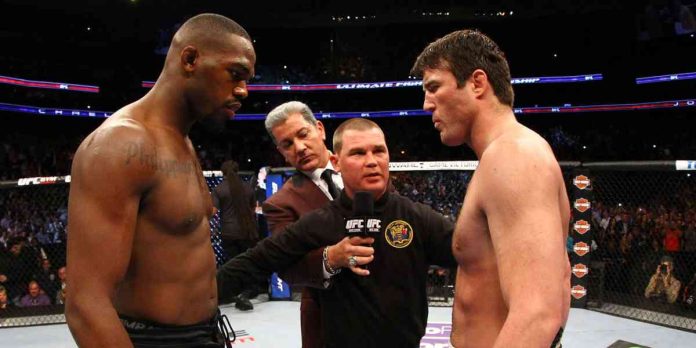 Former UFC light heavyweight champion Jon Jones has reacted to arch-rival Chael Sonnen's detention with multiple citations of battery.
According to TMZ Sports, Sonnen was detained after a witness called the police over his alleged assault on a person outside a hotel room in Four Seasons hotel in Las Vegas on Saturday evening. The report citing law enforcement sources claimed that witnesses saw the UFC veteran banging on the door of a hotel room and engaging in an physical altercation with a couple he encountered afterward.
While the reason behind the altercation is still unclear, Sonnen wasn't arrested because the police didn't personally witness the alleged assault, but the matter is being investigated. The 42-year-old has been handed five misdemeanor battery citations, however.
Jones, who was heavily criticised by Sonnen after he was arrested on charges of misdemeanor domestic violence and damaging a vehicle in September, has reacted to his one-time opponent being in a similar situation.
In a tweet, 'Bones' said that he wouldn't celebrate Sonnen's fall from grace and wished him and his family well.
"Chael Sonnen, I'm not gonna sit here and celebrate you getting battery charges against a female last night. That would make me like you, and I'm nothing like you. Instead, I will wish your family well, I wish the victim's family well," Jones tweeted.
In another tweet however, Jones apparently took a dig at Sonnen.
"It's funny how the people who criticise and judge you the most have some of the nastiest things in their closet. Let he who is without sin cast the first stone. You'll get no stones from me. Good luck," Jones said.
Jones last fought in February 2020 at UFC 247, where he defended his light heavyweight crown by scoring a controversial unanimous decision win against Dominick Reyes. He vacated the title a few months later in August, and expects to make a move up to heavyweight early next year.
What do you make of Jon Jones' comments on Chael Sonnen?
See also: