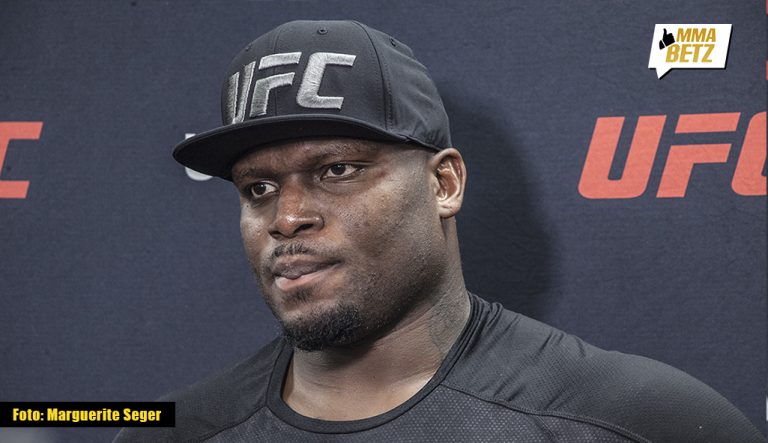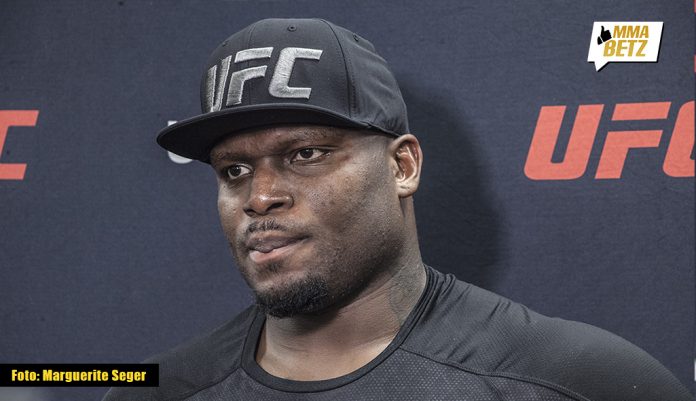 Derrick Lewis has dedicated his UFC Vegas 45 win over former cop Chris Daukaus to Rodney King, an African-American victim of police brutality.
Lewis returned to winning ways with a highlight reel knockout victory against Daukaus in the UFC Vegas 45 main event this past weekend, also becoming the fighter with the most knockouts in UFC history with 13.
Daukaus recently quit his job as a Philadelphia police officer to be a full-time MMA fighter.
Dedicating His Win To Rodney King
During the UFC Vegas 45 post-fight press conference (as transcribed by MMA Fighting), Lewis dedicated his win to King, the man whose treatment at the hands of the Los Angeles Police Department led to race rioting in 1992.
"That was for Rodney King," Lewis said, apparently tongue in cheek. "I'm fighting a police officer, man. Come on, man. That's the only time you get a chance to punch a police officer in the mouth and get away with it, and then he gets up and shakes your hand? S***, that was a great feeling, man."
Francis Ngannou vs Ciryl Gane
Lewis also gave his thoughts on the UFC 270 heavyweight title unifier between Francis Ngannou and Ciryl Gane.
"Ciryl, I guess he's a good dude. He's a likable guy," Lewis said. "I couldn't find anything wrong with him. Personality-wise, outside of fighting, he seemed like a pretty cool dude. Ngannou, on the other hand, he can kiss my ass. He seems like a d***head 24/7, so f*** him."
Favourite Knockout
'The Black Beast' has scored more than a dozen vicious knockouts in his career, but he explained why he likes the Alexander Volkov knockout the most.
"I like the [Alexander] Volkov knockout [at UFC 229]," Lewis said. "That was pretty clutch because I was getting my cheeks clapped that whole fight, and it was good that I came in the last round — and it was a Russian guy, so it was an American going against a Russian, and I love all the Rocky movies. So basically that's how Rocky used to fight, where he'd get whooped — damn near the whole fight he'd get whooped — then the music starts playing, then his wife starts screaming, then he'd get the knockout."
Who do you think Derrick Lewis should fight next?
See also: