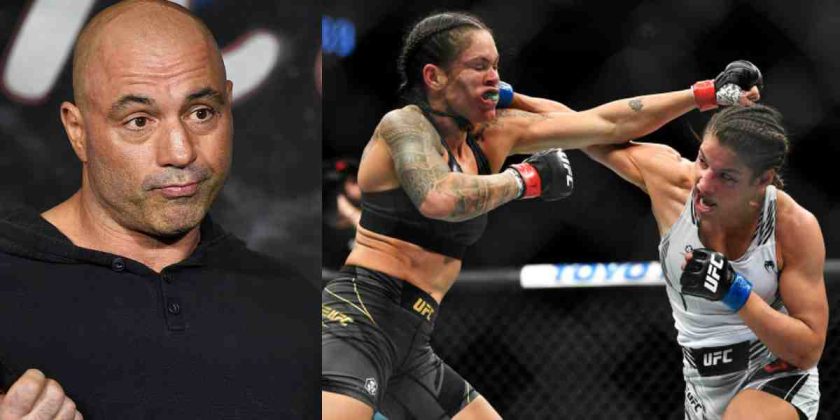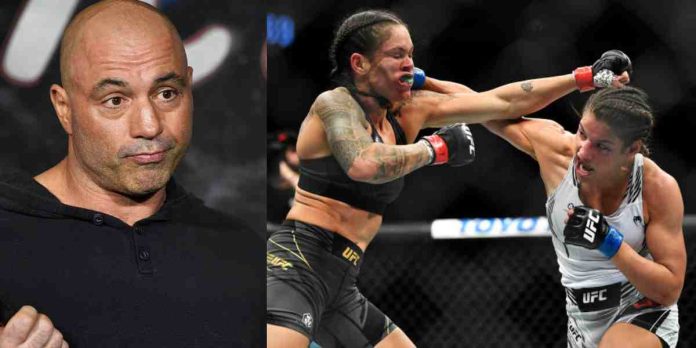 Joe Rogan has given his thoughts on Julianna Pena's shocking win over Amanda Nunes in their bantamweight title fight at UFC 269.
Pena, who entered the Octagon as a +600 underdog, pulled off one of the biggest upsets in UFC history by submitting Nunes in the second round at UFC 269. Nunes started off well and had a good first round, which she won 10-9 on all three judges' scorecards, but 'The Venezuelan Vixen' upped the ante in the second round, forcing the Brazilian into a firefight and inflicting a lot of damage through jabs.
The back and forth action between the two in the second round caused Nunes to gas out rapidly as Pena took her down with ease and finished the fight with a rear naked choke, with 'The Lioness' showing little to no resistance to the choke and tapping out almost instantly.
Many, including Chael Sonnen, believe Nunes panicked and gave up when things didn't go according to plan.
Rogan On Nunes' UFC 269 Performance
Speaking on his 'The Joe Rogan Experience' podcast with Marlon Vera, Rogan said that he was disappointed with Nunes' performance at UFC 269.
"She was swinging for the fences," Rogan said. "She was like trying to take her out quick and then when Julianna was still there, you could tell she was f***ing tired. For you to be a world champ in two divisions and universally recognised as the greatest women fighter of all time – which Amanda Nunes is – it's [inexcusable] to be that tired in the second round. Just standing in front of her. Just swinging in front of her no movement side-to-side. Standing right in front of her like you're watching a regional fight."
Do you agree with Joe Rogan?
See also: