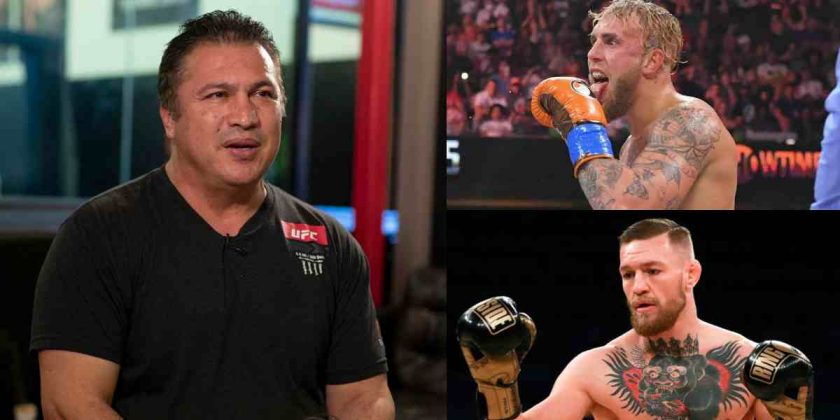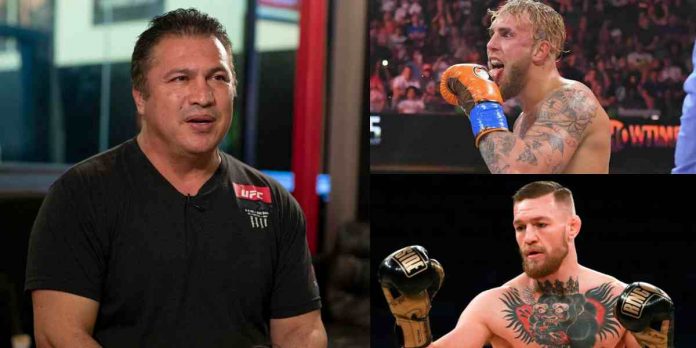 American Kickboxing Academy chief Javier Mendez believes Jake Paul has a good chance of beating Conor McGregor in a potential boxing match.
Paul is 4-0 as a professional boxer, with his most recent wins coming against Ben Askren by first round stoppage and Tyron Woodley by split decision. Earlier this month, 'The Problem Child' said that he would love to fight Jorge Masvidal next, but he also has a number of other options, including Tommy Fury and Anderson Silva. The YouTube sensation's ultimate goal, however, is to fight McGregor.
Paul's Advantages Over McGregor
Speaking to Betway Insider, Mendez said that Paul shouldn't be scared of McGregor because he has a lot of advantages over him.
"Jake has got so many advantages on Conor," Mendez said. "Size being one of the big major ones, and the fact that he's been boxing for three plus years with really good boxing professionals that know what they're doing. So no, he shouldn't have to fear Conor whatsoever. Instead, he has to fear people like Canelo. He would just smash him in one round, it would be embarrassing. He hasn't got a chance against those kinds of guys, he really should stay away from him – but against Conor, absolutely he has a chance."
'He's Legit'
Mendez also lauded Paul's boxing ability by saying that he's a legitimate boxer and is constantly improving, although he thinks the entertainer is still far from being a top-level boxer.
"Looking at the two, Jake's got big advantages in size and power," Mendez said. "Yes, he doesn't have fight experience but he's been strictly just boxing for a long time now. Conor's not been strictly boxing. I have first-hand knowledge of seeing Jake do his stuff. I have videos that his coaches were sending me and I have had words with the people that he was sparring with. The guy's legit, he's the real deal. Don't get me wrong, he's not a top level guy. You can't be top level with three pro fights – but he has skills and he has power and he has great coaching, he really does. And he's a good athlete so combine all those together and he's gaining momentum."
Do you agree with Javier Mendez that Jake Paul has a chance against Conor McGregor?
See also: