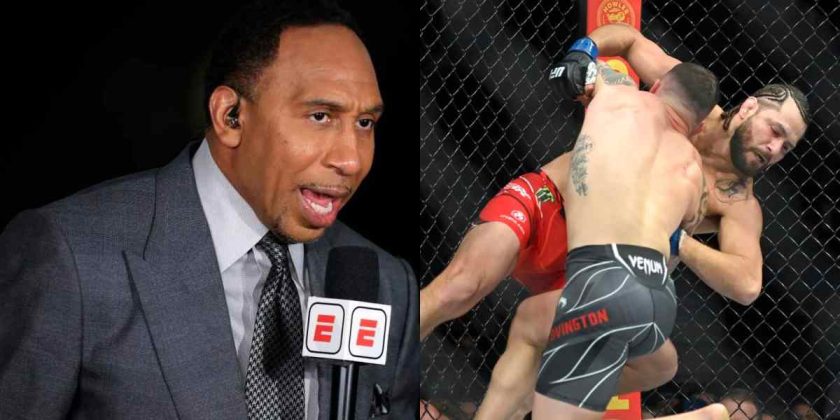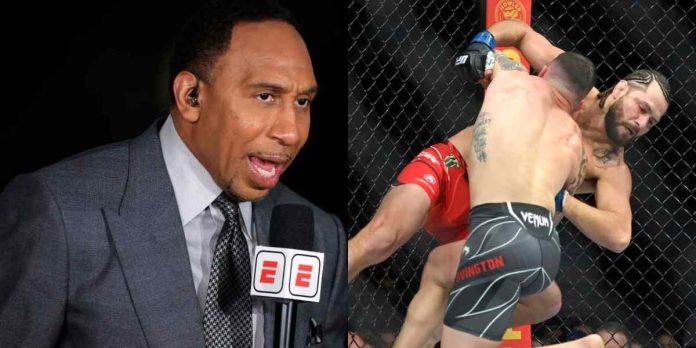 Stephen A. Smith wasn't impressed by Jorge Masvidal's performance at UFC 272, where he lost to Colby Covington.
Covington demonstrated his superiority over Masvidal at UFC 272, where he won by a lopsided unanimous decision. 'Chaos' controlled the fight from the get-go, using his wrestling to win the first round. 'Gamebred' had a better second round, but he struggled to fend off his arch-rival's superior pressure and volume.
The third round was Covington's most effective, as he controlled his foe on the mat and landed vicious elbows from the top position. Masvidal had his best moment in the fourth round, when he dropped Colby with a right hook, but couldn't capitalise on the opportunity.
Covington dominated the fifth round as well, controlling Masvidal on the mat until the final bell, and winning the fight 49–46, 50–44, 50–45 on the judges' scorecards.
Stephen A. Smith On Jorge Masvidal
Speaking on ESPN's First Take (as transcribed by MMA Junkie), Smith slammed Masvidal for failing to deal with his opponent's wrestling.
"I saw Masvidal be gutsy and survive the five-rounds, but while he was waving Covington on to come on, 'Let's get some more'," Masvidal said. "He was literally using two security personnel to lean on because that's how exhausted he was. Covington looked like he was just starting. He was that energised.
"The guy [Colby Covington] is in phenomenal shape, he's an outstanding wrestler and Masvidal admitted that his wrestling was flat. How was it flat coming into this fight knowing this guy as well as you know him and knowing what he was going to try to do to you, and how much you supposedly hate him? How you were not ready for a wrestling match, I don't understand. It's inexplicable."
Do you agree with Stephen A. Smith?
See also: