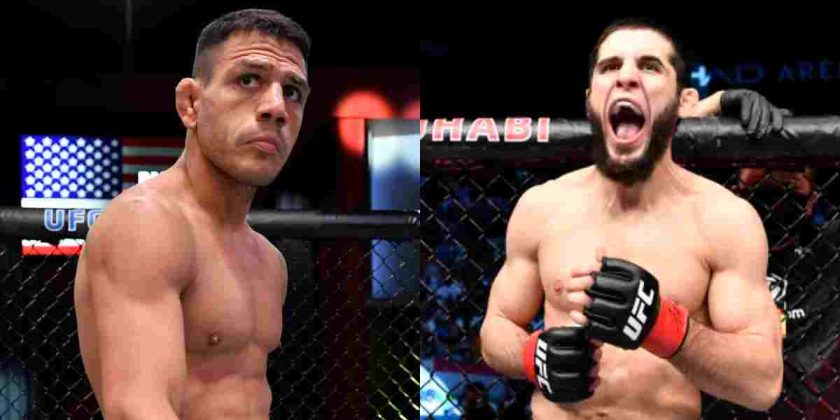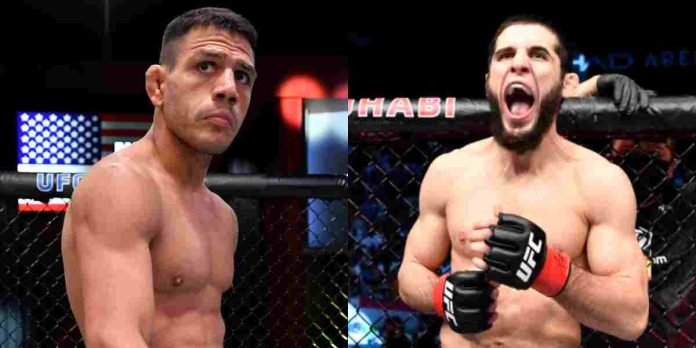 Rafael dos Anjos has claimed that Islam Makhachev demanded $1 million to step in as a short notice replacement at UFC 272.
Dos Anjos, who battered short-notice replacement Renato Moicano to earn a unanimous decision win at UFC 272, was originally booked to face Rafael Fiziev, who was forced out of the fight due to COVID. After the Kyrgyzstani's withdrawal, Makhachev took to Twitter and challenged RDA to a fight at welterweight. A day after the two fighters verbally agreed to throw hands however, Dana White claimed that the Dagestani turned down the offer, to the surprise of many.
Dana didn't explain why Makhachev turned down the fight after initially agreeing, but dos Anjos knows a few details about the failed negotiations between the UFC and the Russian.
Rafael dos Anjos On Islam Makhachev
Speaking to MMA Fighting's The MMA Hour (as transcribed by BJPenn.com), dos Anjos claimed that Makhachev asked for a staggering $1 million to fight him.
"You heard what Dana said. Islam didn't take the fight," dos Anjos said. "I said 165 [pounds], and he could've done 165, but he said 170. I said I'd do 170 no problem, I even showed my scale after training at 171. The next morning, they said they weren't taking the fight. I think I just called his bluff, that's what it was. I think they thought I wouldn't take this fight at 170.
"No [I didn't hear why he turned the fight down]. I heard he asked for like a million dollars or something to fight. That's what I heard."
Makhachev denied the rumour that he demanded $1 million to fight dos Anjos, saying that he only put forward a 'small condition' which the promotion didn't accept. He didn't specify his condition, however.
Earlier this week, Josh Thomson blamed Dana for Makhachev vs dos Anjos falling through, claiming that the UFC bigwigs opted for a cost-efficient option in Moicano, because they weren't willing to agree on the 30-year-old's asking price.
Who do you think Rafael dos Anjos and Islam Makhachev should fight next?
See also: