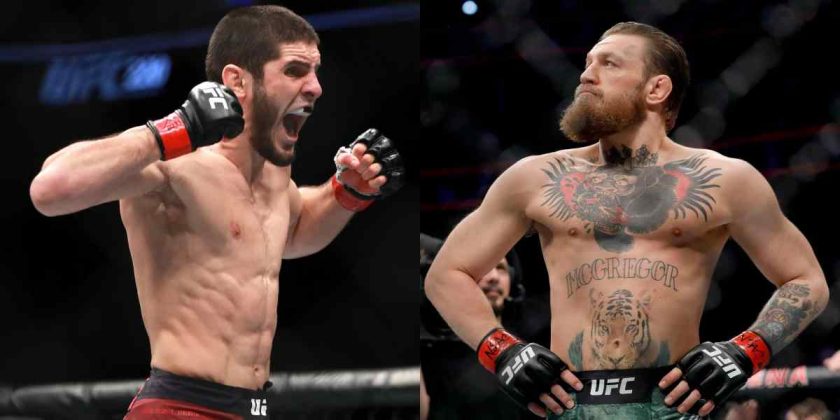 Islam Makhachev believes Conor McGregor should stick to fighting 'old people' because he doesn't have what it takes to compete at the highest level anymore.
Makhachev, who is coming off a first round submission win over Bobby Green at UFC Vegas 49, is currently riding a ten fight winning streak, finishing his last four opponents. Unlike many fans and professionals who believe the Dagestani deserves the title shot after an uber impressive performance in his most recent fight, McGregor thinks the Russian's performance was 'embarrassing'.
McGregor also challenged Makhachev to a fight in a tweet that has now been deleted.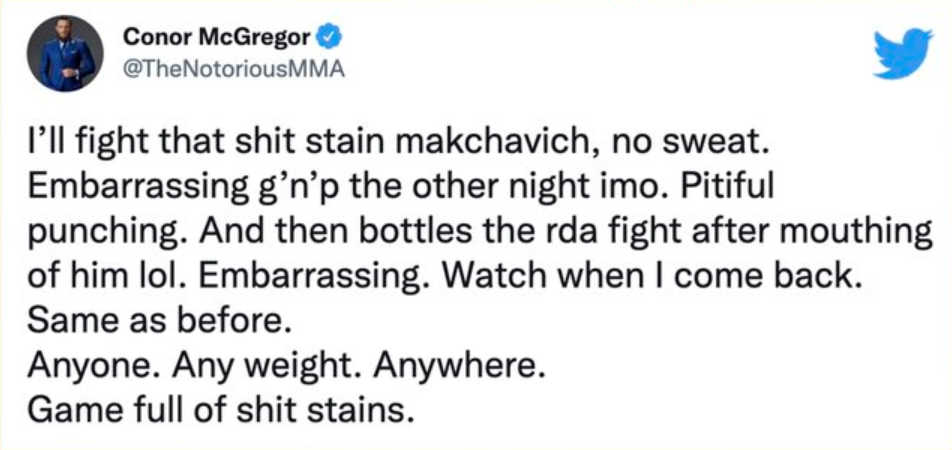 Islam Makhachev Responds To Conor McGregor
Responding to McGregor's tweets during an interview with ESPN (as transcribed by BJPenn.com), Makhachev said that he'd 'smash' 'The Irishman' the same way Khabib Nurmagomedov did at UFC 229.
"Let's do it. Why not? He's just playing games," Makhachev said. "He's never gonna take this fight. He's playing a little bit of a game and because he knows. It's gonna be a long night for him, [like] what Khabib did with him because he's not the same now. When he fought Khabib, he was in good shape, not drunk too much, but now he has to retire. This guy has money, everything, but if he wants to come back, let's do it. I will be happy to smash him."
When asked about the possibility of McGregor jumping the line for a title shot, Makhachev said that there's little truth to the rumours, as he doesn't think the Irishman has what it takes to compete at the highest level now.
"I think this is fake for the fans to make it interesting, but I think this fake," Makhachev said. "It's gonna be hard for him to make 155 [pounds] because he drunk all days, and lot of people are gonna smash him in this situation. He just gonna fight versus Nate Diaz or some old people to make some money, and that's it. He's never gonna be champion. He's never gonna be compete this level."
Do you agree with Islam Makhachev?
See also: