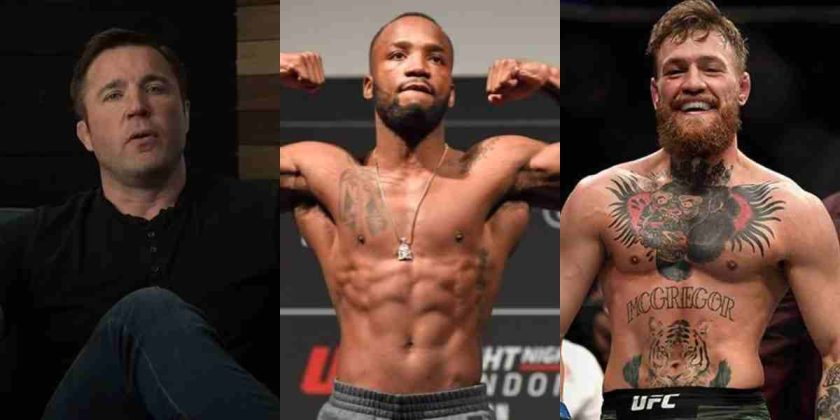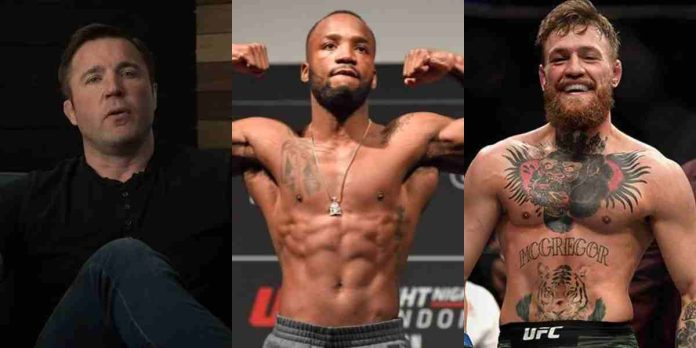 Chael Sonnen has claimed that the UFC has offered Leon Edwards his show and win money to step aside and let Conor McGregor challenge Kamaru Usman for the welterweight title.
Edwards is expected to challenge Usman in their rematch in the coming months, but with McGregor demanding an immediate welterweight title shot upon his return to the Octagon this summer, Sonnen believes things could change dramatically. The Irishman recently stated that he doesn't see Usman as a major threat.
"I believe myself vs Usman for the 170-pound title for my comeback fight is the one I'm eyeballing at the minute," McGregor said. "I've gotten myself down to a lightweight frame, but I'm big now. I feel big, I feel strong, I feel healthy, I've got good energy. Coming back after a gruesome injury, I do not want to deplete myself. There's no need to deplete me. And I feel confident against Usman – a jab-happy, sloppy orthodox wrestler with no submissions whatsoever. What's he gonna do? Where's the danger here? I don't see danger with him."
Chael Sonnen Makes Surprising Claim
Speaking on his YouTube channel (as transcribed by BJPenn.com), Sonnen claimed that Edwards has been asked to step aside for McGregor to face Usman.
"I am being told that Leon has been offered his show and his win, whatever was negotiated for Leon to fight Kamaru is being offered to him," Sonnen said. "'We will mail you a cheque to step aside. We have the right to push you aside, [but] we don't want any hard feelings. And, we acknowledge that you deserve this. So, we are going to send you what you agreed on and you get to stay home.' With the belief being that Conor's gonna step in."
Leon Edwards is undefeated since his loss to Usman in 2015 and is coming off a dominant win over Nate Diaz at UFC 263, whereas 'The Nigerian Nightmare' most recently defended his title against Colby Covington in a closely contested fight at UFC 268. McGregor last fought at UFC 264, where he lost by a doctor's stoppage after breaking his tibia in his trilogy against Dustin Poirier.
Who do you think would win a potential fight between Kamaru Usman and Conor McGregor?
See also: