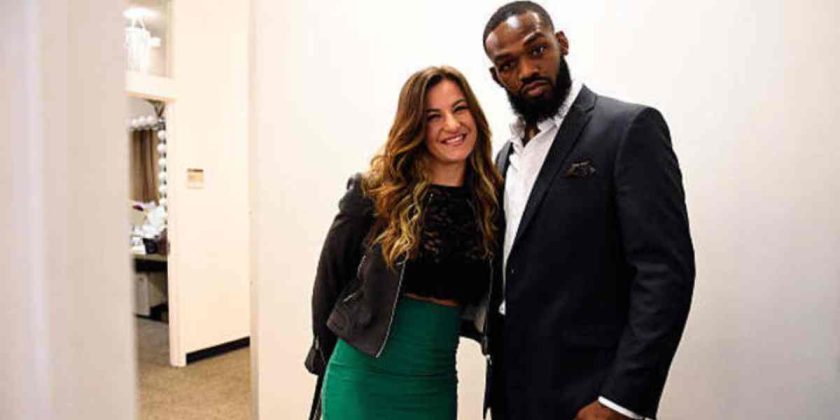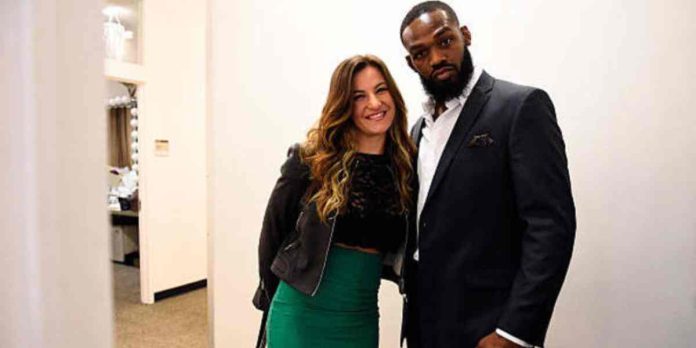 Former UFC bantamweight champion Miesha Tate has given her thoughts on Jon Jones' latest arrest on charges of misdemeanor domestic violence and damaging or tampering with a vehicle.
Hours after his UFC 165 fight against Alexander Gustafsson was inducted into the UFC Hall of Fame earlier this month, Jones was arrested by the Las Vegas Metropolitan Police Department, after his fiancée Jessie Moses was seen with blood on her clothes and face. Upon his arrest, 'Bones' damaged the police vehicle by smashing his head onto it.
A few days later, Jones took to Instagram and promised to mend his ways and turn his latest "nightmare" into the best thing that has ever happened in his life.
'He Should Be Responsible'
Speaking to MMA Mania, Tate said that Jones needs to be responsible for his actions as his troubles outside the Octagon have tarnished his legacy.
"It is so disheartening," Tate said. "Jon Jones, we can give him all the compliments for his accolades and he deserves that, but there are just a lot of unforgivable things that he's done throughout the history of his career – at least in the limelight that we know of. It's really tough to separate, I think it's getting more difficult for fans to separate the two. To just be a fan of him as a fighter and not recognise the other things he does as a human being that kind of tarnish that.
"Who should be in charge of Jon Jones? Jon Jones should be in charge of Jon Jones. There's nobody else that we should be looking at. It's not his fiancee's fault, it's not his parents' fault at this point. He's a grown-ass man. He's a grown-ass man and he needs to be responsible."
Tate made her return to fighting after a five-year hiatus at UFC Vegas 31, where she finished Marion Reneau in the third round. She is now scheduled to face Ketlen Vieira at UFC Fight Night on November 21st.
As for Jon Jones, he hasn't competed since defending his light heavyweight title against Dominick Reyes at UFC 247 in February 2020. He later vacated the belt in August of the same year to move up to heavyweight.
Do you agree with Miesha Tate?