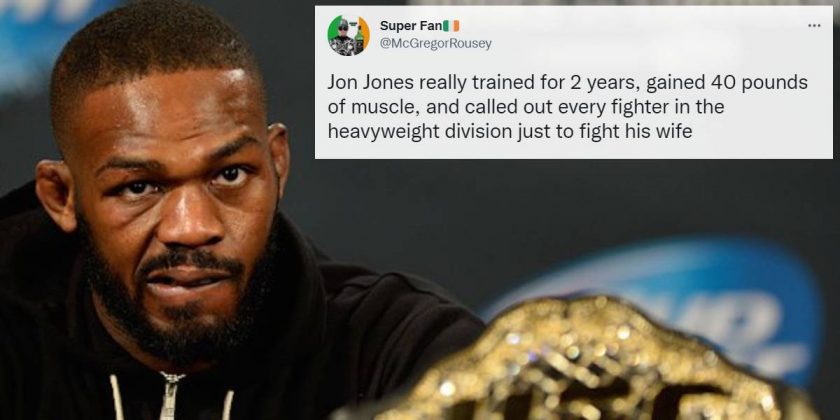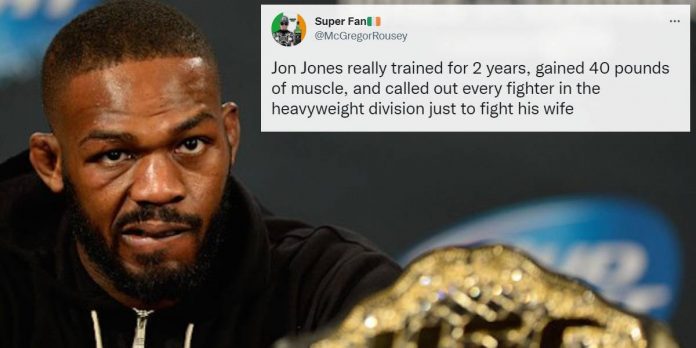 Hours after being inducted into the UFC Hall of Fame on Thursday night, former light heavyweight champion Jon Jones was arrested by the Las Vegas Metropolitan Police Department on charges of misdemeanour battery domestic violence, and tampering with a vehicle.
According to ESPN, Jones was arrested at 5:45 am Friday morning at a resort near Las Vegas Flamingo and Boulevard road. 'Bones' is currently being held at the Clark County Detention Center, with a total bail of $8,000, and will appear in Las Vegas Justice Court on Saturday afternoon.
Giving his thoughts on the matter, UFC President Dana White said that given Jones' previous issues in Las Vegas, his latest arrest didn't surprise him.
"It's hard to bring this guy to Las Vegas, for any reason," Dana said. "This city is not good for Jon Jones and here we are again. It's not even shocking anymore. When we bring him here, it's almost expected. We can't even get him to Las Vegas for less than 12 hours and induct him into the Hall of Fame. It's a problem. This guy's got a lot of demons, man, a lot of demons."
Jones' adviser Richard Schaefer refused to comment on the matter, saying that he doesn't know the full story yet.
"The facts are still developing," Schaefer said. "We really don't know yet the full story so I'm not going to make any comment until I have a chance to talk to Jon and until we see how this plays out."
The news spread like wildfire among MMA fans, some of whom are feeling sorry for the UFC legend, while others have been busy making memes. Here's how pros and netizens reacted to the latest Jones controversy.
Where do you think Jon Jones goes from here?
See also: