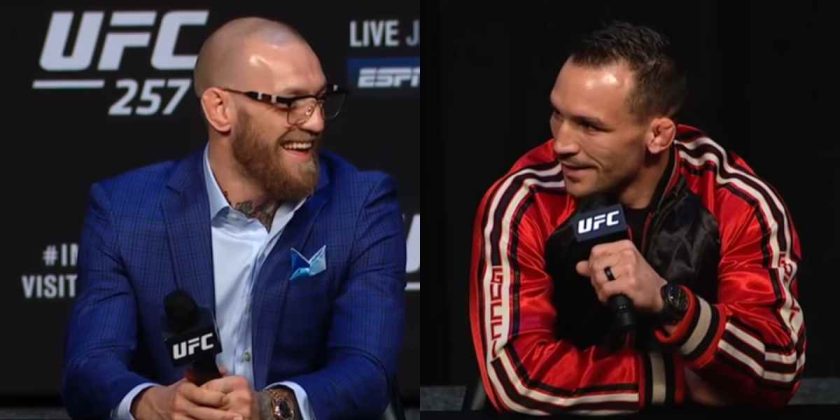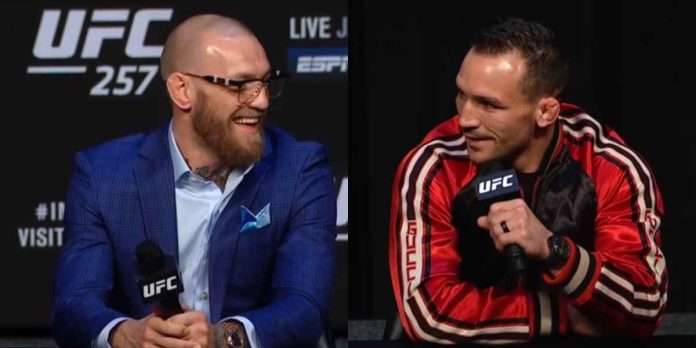 Michael Chandler has explained why he believes Tony Ferguson would be a tougher matchup for him compared to Conor McGregor.
Chandler is coming off back-to-back defeats to Charles Oliveira and Justin Gaethje at UFC 262 and UFC 268, and is campaigning for a fight against Tony Ferguson in order to bounce back into the win column. 'El Cucuy' needs a win as well, as he's currently riding a three-fight losing skid. McGregor is also on the former Bellator lightweight champion's hit list, but the Irishman isn't interested in non-title bouts and is eyeing a title shot upon his return to the Octagon this summer, despite being on a losing streak of his own.
Michael Chandler On Ferguson And McGregor
During a recent appearance on The Food Truck Diaries with Brendan Schaub, Chandler explained why Ferguson would be a tougher puzzle to solve than McGregor.
"I think Tony might be a tougher puzzle to solve just because inside he's less predictable," Chandler said. "Not that Conor is predictable, he's a phenomenal athlete. But what you see with Conor is a lot of times what you get and it's a hard puzzle to solve. But once [you do] it's much more predictable. I think Tony just brings that little bit of uncertainty at all times. Plus his cardio never slows down. Those are the kind of fights and I hate to sit here and act like fighting Conor wouldn't make me wake up early or keep me up at night. Obviously, that would. But there's something about the craziness of Tony."
At present, a fight between Chandler and Ferguson makes perfect sense. The two fighters have been trading shots on social media as well, and are more than willing to throw hands.
Do you agree with Michael Chandler that Tony Ferguson would be a tougher matchup for him compared to Conor McGregor?
See also: