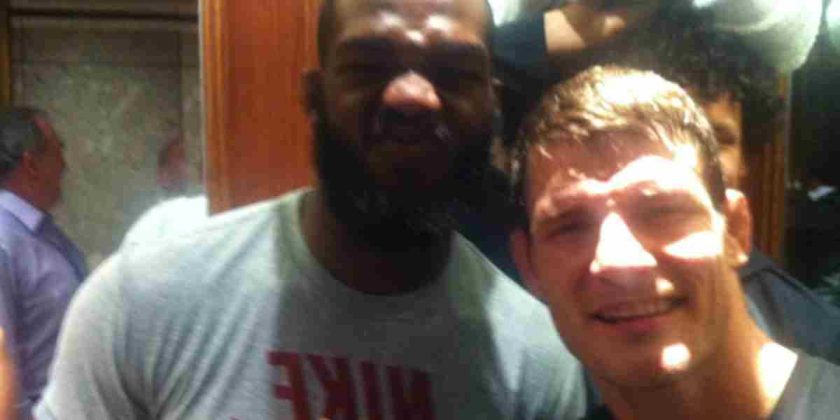 Michael Bisping has told former UFC light heavyweight champion Jon Jones to stop mocking his counterparts on social media, and turn his attention towards fighting.
Jones last fought in February 2020 at UFC 247, where he defended his 205-pound title by defeating Dominick Reyes by a controversial unanimous decision. He vacated his belt a few months later, and has since been teasing a move up to heavyweight. The Albuquerque native eyes an immediate title shot upon his return to the Octagon.
Giving his thoughts on the heavyweight title fight this weekend at UFC 270, where Francis Ngannou defended his title by earning a gritty unanimous decision win against Ciryl Gane, Jones said that "if this is the apex of heavyweight fighting, I'm excited about it. Got some more records to break."
Jones then posted the following tweets after he was heavily criticised for mocking Ngannou and Gane.
Michael Bisping On Jon Jones
Speaking on the ESPN+ post-fight show (as transcribed by MMA Fighting), Bisping said that instead of wasting his time on Twitter, Jones should focus on fighting.
"Stop tweeting and start fighting," Bisping said. "Don't talk about it, be about it. It's all well and good, sitting there and putting them down and referring to himself as daddy, which he very well maybe. He could go in there and embarrass everybody in the heavyweight division. But we don't know that, and until you're man enough to step in there and do that, you can't sit there and disregard and kind of mock what just took place tonight."
Do you agree with Michael Bisping?
See also: