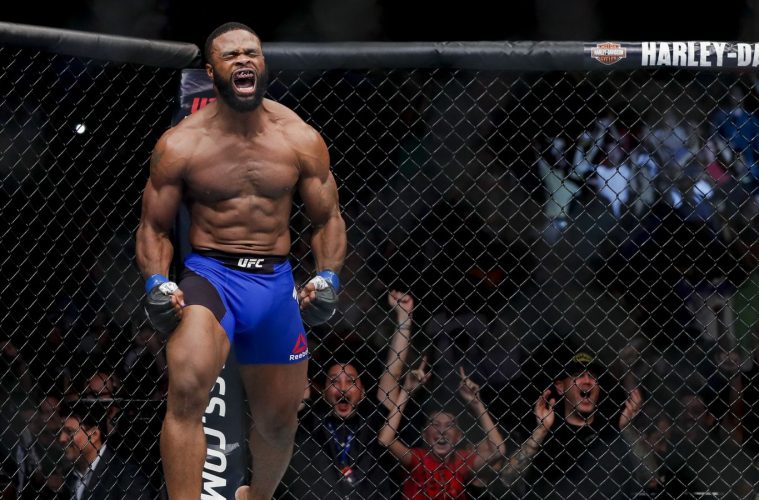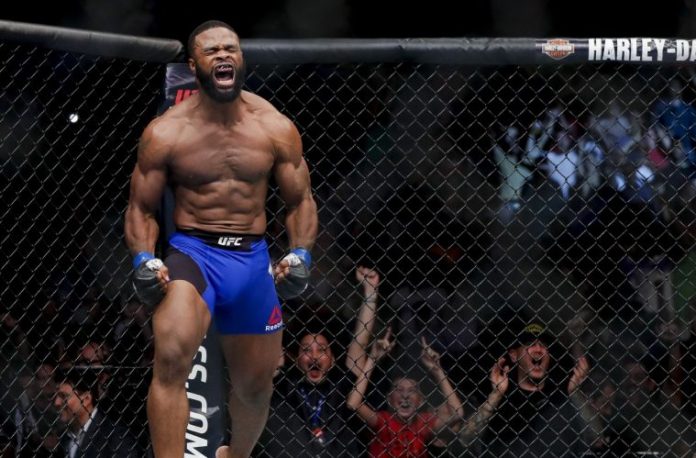 Former UFC welterweight champion Tyron Woodley believes Jake Paul would beat up a lot of MMA fighters who ridiculed him for his knockout loss last month.
Woodley was brutally knocked out in the sixth round of his boxing rematch with Paul in December, less than four months after initially losing to him by split decision. Their rematch was lacklustre, to say the least, but the one-punch knockout broke the internet with 'T-Wood' getting memefied.
Tyron Woodley Responds To His Critics
Many people, including fighters like Chris Weidman, believe Woodley has tarnished his legacy because of his twin losses to Jake Paul. Speaking on MMA Fighting's The MMA Hour however, 'The Chosen One' slammed his critics for playing down Paul's skill set.
"A lot of people were saying, 'Aw, you lost again. Aw, you got knocked out.' He would literally f*** a lot of y'all up, MMA fighters and other people that are just bumping at the gums," Woodley said. "He's an athletic kid who don't have no job, he don't have no kids, he don't have no businesses running, he can have the best training, the best coaches, the best nutrition, he don't have the financial burden like most MMA fighters when we first start.
"We don't have money. We do what we can do, we get whatever training that can to help us out. [But] he came into boxing knowing how to push a machine of numbers."
Tyron Woodley is currently linked to a fight with Dan Hardy, who claimed that he had signed the contract to box him this year. The former champion said that he'd prefer an MMA fighter with the Brit over a boxing match, however.
Do you agree with Tyron Woodley's thoughts on Jake Paul?
See also: