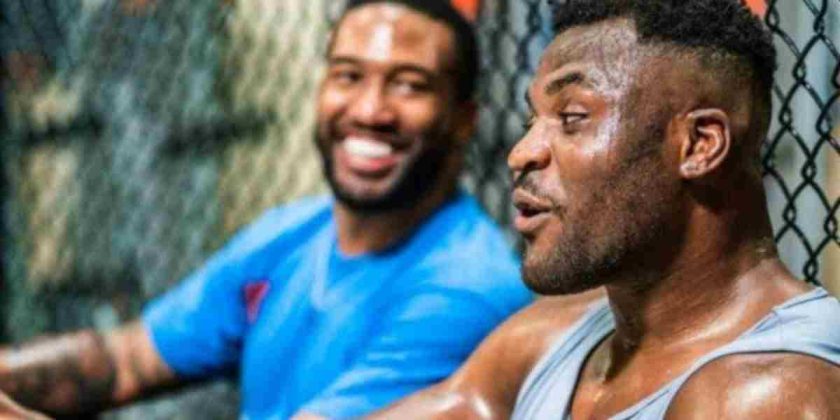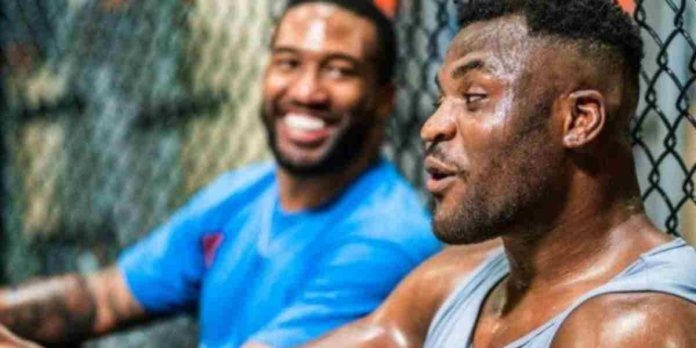 Francis Ngannou faced plenty of distractions in the lead up to his UFC 270 title fight against Ciryl Gane, mainly his beef with his former team and his contractual dispute with the UFC. However, hours before his fight against the Frenchman, the promotion added insult to injury by threatening to sue his manager, Marquel Martin, for allegedly talking to Jake Paul's business partner.
Ngannou has been at odds with the UFC over his current contract. According to him, his fight against Gane was the final one on his current contract, and he said that he won't sign a new deal unless the promotion grants him bigger paydays and the freedom to transition into the world of boxing. Dana White believes 'The Predator' is being misguided by his team, particularly Martin.
Francis Ngannou On The UFC's Threat To Sue
Speaking on MMA Fighting's The MMA Hour (as transcribed by MMA Junkie), Ngannou revealed that the UFC threatened to sue Martin for allegedly talking to Paul's business partner, Nakisa Bidarian.
"They told me they just received an email from the UFC saying they're going to sue him (Martin) for talking with this guy, Nakisa," Ngannou said. "I'm like, 'Who is Nakisa?' …I'm like, 'Is he the promoter or something?'"
Bidarian is the co-founder of Paul's Most Valuable Promotions company and former UFC CFO, who was recently challenged by Dana to start his own promotion after he criticised UFC fighter pay.
Ngannou said that although he's never met Bidarian, the UFC's threat is uncalled for, because he and his team have the right to speak with people about boxing.
"I don't know him (Bidarian)," Ngannou said. "I couldn't recognise him if you put him in front of me. Secondly, he's not the promoter. It's not like I can't have a dialogue with people about boxing. I talk about boxing all the time."
Francis Ngannou successfully defended his heavyweight crown by defeating Gane by unanimous decision this past weekend at UFC 270. However, he was snubbed by Dana, who seemingly refused to wrap the belt around his waist and sent matchmaker Mick Maynard to do the honours. The 52-year-old also skipped the post-fight press conference, to the surprise of many.
What do you make of the UFC's threat to sue Marquel Martin?
See also: