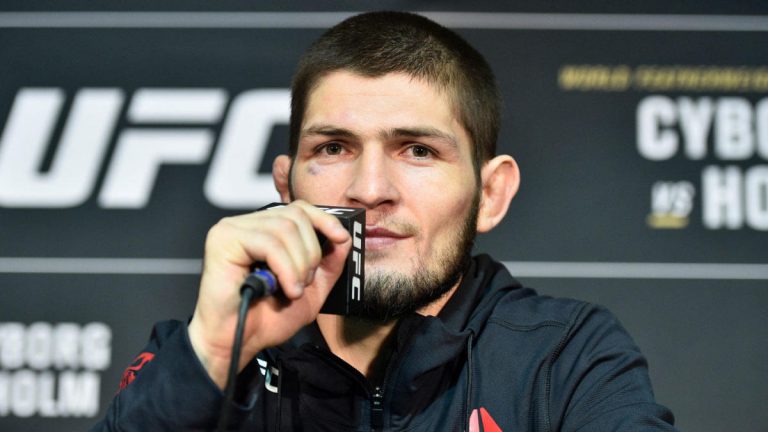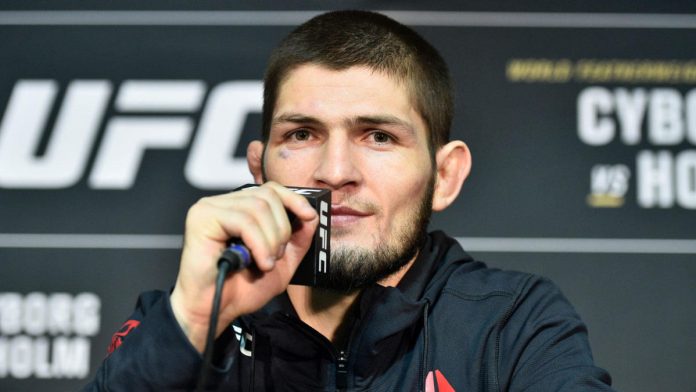 Former UFC lightweight champion Khabib Nurmagomedov has revealed who he believes is the best heavyweight in MMA.
Khabib retired from the sport after successfully defending his title against Justin Gaethje by second round submission at UFC 254. He vacated his title in February and has since been spending a major chunk of his time recruiting top talent for his promotion, Eagle Fighting Championship.
Best Heavyweight And The Heavyweight He'd Sign
In an interview, Khabib was asked which foreign fighter he'd like to bring in his promotion, to which he responded that he'd like to sign a heavyweight.
"I'd probably sign a heavyweight," Khabib said. "We have a deficit of good heavyweights. It'd be interesting to sign either [Francis] Ngannou or Ciryl Gane."
Khabib continued by saying that although he thinks Gane is the best heavyweight in MMA, he'd prefer to sign Ngannou because of his unmatched knockout power.
"I believe Ciryl Gane is the best heavyweight in MMA," Khabib said. "But as a promotion owner, Ngannou is a better choice. He knocks people unconscious."
Ngannou vs Gane Prediction
The Dagestani also gave his thoughts on the expected title unification bout between the two, saying that he thinks Gane would beat Ngannou.
"No, I think Ciryl will win," Khabib said. "I never met Gane but I've seen Ngannou. In my opinion, as a pro MMA fighter, I think Gane is better."
Ngannou won the belt by finishing Stipe Miocic in the second round at UFC 260 in March, while Gane won the interim title by finishing Derrick Lewis in the third round at UFC 265 last month.
According to Dana White, the UFC is working on a title unification fight between the two heavyweights, with reports suggesting that it could happen in late 2021 or early 2022.
Do you agree with Khabib Nurmagomedov?
See also: