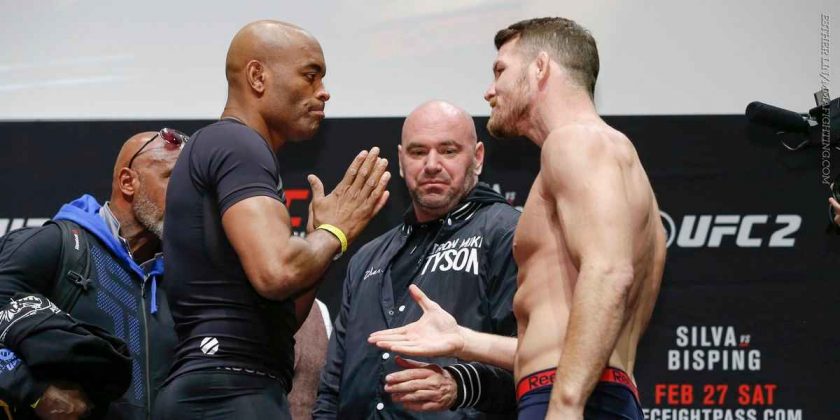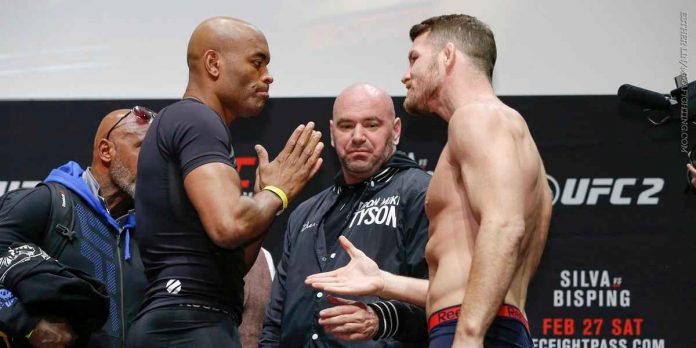 Michael Bisping has compared Anderson Silva to Bruce Lee after his first round knockout win over Tito Ortiz in their professional boxing match this past weekend.
Silva scored a huge upset win over Julio Cesar Chavez Jr in his return to professional boxing in June, after over 15 years of fighting at the highest level in mixed martial arts. 'The Spider' continued his winning ways against debutant Ortiz, emerging from behind his high guard to land a vicious right hand on the American's chin midway through the first round, dropping him unconscious onto the canvas.
Modern-Day Bruce Lee
Speaking on his 'Believe You Me' podcast (as transcribed by MMA Fighting), Bisping heaped praise on Silva, calling him a modern-day Bruce Lee.
"Anderson Silva is one of the greatest martial artists that the human race has ever seen," Bisping said. "He is a modern-day Bruce Lee. Anderson Silva truly is one of the greatest of all time and that is just a fact."
Ortiz's Game Plan
Bisping also said that Ortiz came into the fight with a terrible game plan, which totally backfired.
"Tito said he's gonna go out there and punch a hole in his head and he's a fighter all the rest of it, and he ain't gonna use none of that Wing Chun bollocks on him," Bisping said. "That is not the way you fight Anderson Silva. You can't go in against Anderson Silva and be aggressive… No way. Anderson Silva's timing is impeccable, his reflexes are cat-like, urban cat-like, and the diversity of attacks that Anderson Silva has is mind-blowing. Tito should have known coming into this fight against Anderson that you have to be strategic."
Do you agree with Michael Bisping that Anderson Silva is a modern-day Bruce Lee?
See also: