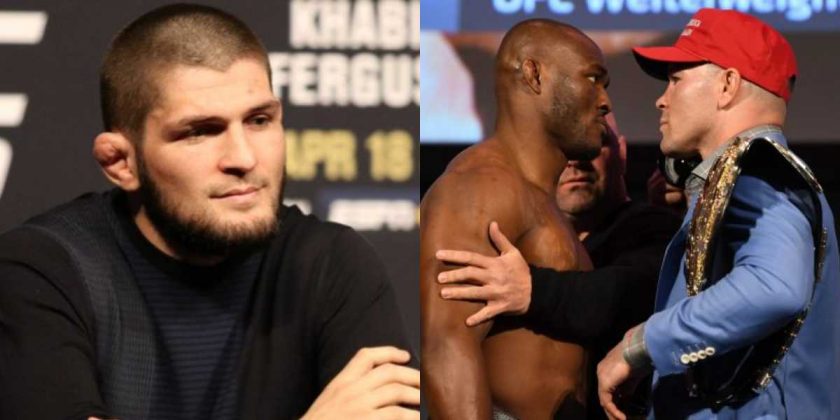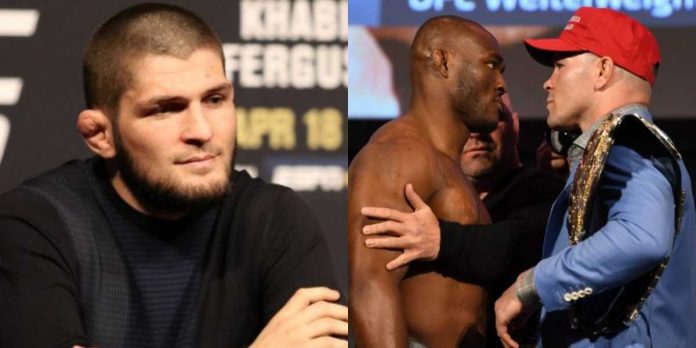 Khabib Nurmagomedov believes Colby Covington is UFC welterweight champion Kamaru Usman's toughest fight at welterweight.
Usman will defend his title in a rematch against Covington at UFC 268. In their first fight at UFC 245, 'The Nigerian Nightmare' successfully defended his title by finishing 'Chaos' in the final minute of fifth round.
The reigning champion has shown massive improvements in his striking game since UFC 245, finishing Gilbert Burns and Jorge Masvidal in his last two fights at UFC 258 and UFC 261. Covington has only fought once since his first fight with Usman, finishing Tyron Woodley in the fifth round at UFC Vegas 11.
Covington claims that he was winning the first fight between the two until the stoppage by referee Marc Goddard, which he believes was a bad one. He has also accused Usman of faking eye pokes and groin shots during moments when he was in trouble.
Toughest Test
Speaking to media in Russia, Khabib said that Covington is Usman's toughest challenge at welterweight. Although he still believes the champion has the tools to beat him.
"It's the hardest fight for Kamaru at welterweight," Khabib said. "I saw him in Dubai a week ago and I told him that. He understands this very well and is training hard. I think he has a good chance to win. He has improved his striking technique. He knocks everyone out. Not everyone likes Colby, but he knows how to fight. And he'll show up to this fight."
In an Instagram post earlier this month, Khabib said that Usman is pound-for-pound the best fighter in the world, despite the official UFC rankings having Jon Jones at the number one spot.
Do you agree with Khabib Nurmagomedov that Colby Covington is the hardest fight for Kamaru Usman at welterweight?
See also: