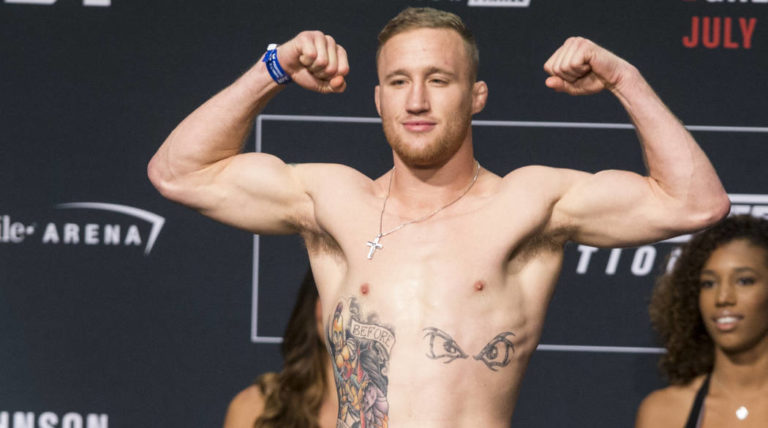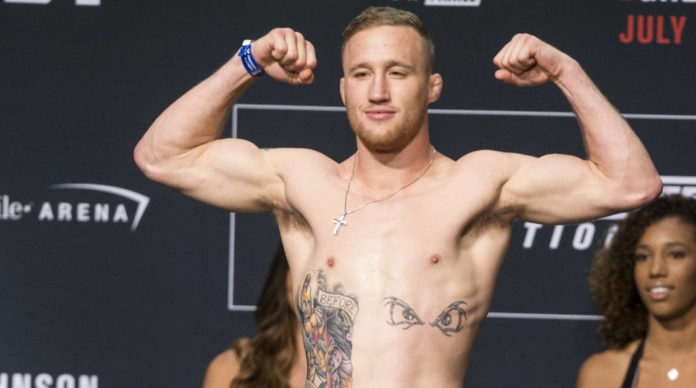 Justin Gaethje has said that he finds it 'comical' how Conor McGregor never calls him out but wants to fight his 'sloppy seconds'.
McGregor has been especially active on social media lately, taking swipes at the likes of Jorge Masvidal, Khabib Nurmagomedov and Nate Diaz, while accepting challenges from Michael Chandler and Tony Ferguson, but he hasn't mentioned Gaethje's name, something that 'The Highlight' finds amusing.
Gaethje on McGregor
Speaking to TMZ Sports (as transcribed by MMA News), Gaethje said that McGregor should call him out instead of challenging the fighters he has beat.
"I don't ever want to talk like this 'cause I hate to do it. [Donald Cerrone] is someone that I want to hang around with the rest of my life," Gaethje said. "I don't want to disrespect him in any way. Chandler doesn't deserve it. Ferguson doesn't deserve it. But to me, it feels like we're in grade school and Conor McGregor's following me around trying to pick up all my sloppy seconds. Like, is that not what's happening?
"And I find it so hilarious. I need that guy who makes the cartoons to make a cartoon with that. But god, I hate to say it because, again, it's disrespectful to the opponents that I beat. But I fought 'Cowboy', then he wants to fight 'Cowboy'. I just beat up Chandler, now he wants to fight Chandler. He will never say my name. And Ferguson's on the list now, too. So I just find that comical."
Gaethje is coming off a hard fought unanimous decision victory over Chandler at UFC 268, and is now campaigning for a title shot. McGregor is healing from a broken tibia he suffered at UFC 264 in his loss to Dustin Poirier and is eyeing a comeback next summer.
Who do you think would win a potential fight between Justin Gaethje and Conor McGregor?
See also: