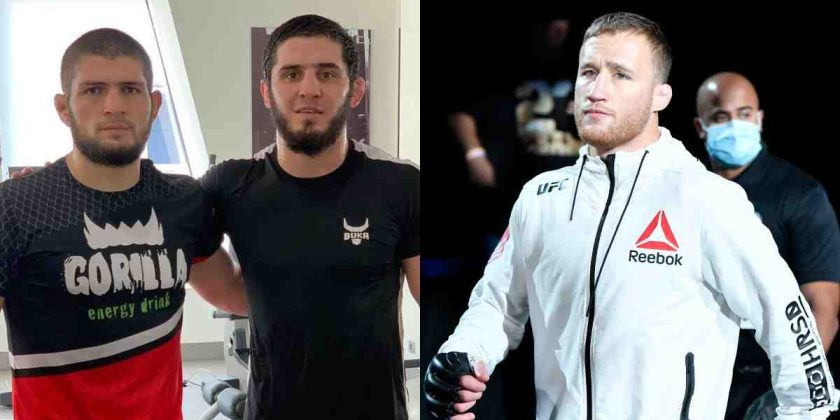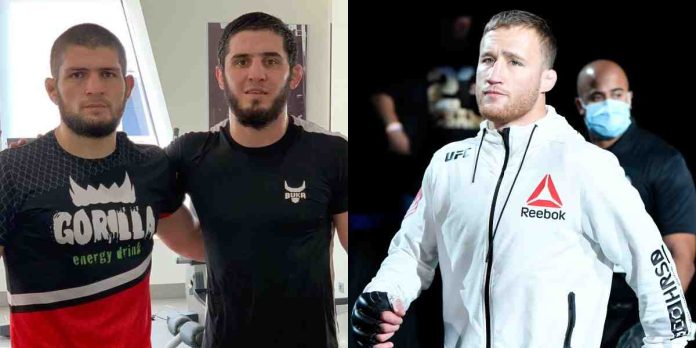 Former UFC lightweight champion Khabib Nurmagomedov has slammed Justin Gaethje for saying that he deserves the title shot over other contenders, including Islam Makhachev.
Gaethje was submitted in the second round of his title unifier against Khabib in October last year at UFC 254, but returned to winning ways with an impressive unanimous decision win over Michael Chandler in a three round war at UFC 268 this past weekend.
With five wins in his last six fights, Gaethje believes he's the most deserving of a title shot, but members of Makhachev's team, particularly Khabib, beg to differ. The Dagestani is currently riding a nine fight winning streak, with his most recent victory coming against Dan Hooker by first round submission at UFC 267.
Gaethje's Demands Title Shot
Speaking to ESPN's Brett Okamoto, Gaethje said that the integrity of the sport will be questioned if he doesn't get the title shot next.
"The travesty to the integrity of the sport would be too great if I didn't get [a title shot] now," Gaethje said. "Before they could have done it, but now, I hope some journalist would make people answer some really hard questions if I didn't get the shot".
Khabib Slams Gaethje
Commenting under ESPN's Instagram post about Gaethje, Khabib slammed his former foe saying that he doesn't deserve a title shot because he has been finished thrice in his last eight fights.
"In last 8 fight, you got finished 3 times Justin," Khabib wrote. "You had an opportunity to become champion, but you fell asleep. Islam is on the 9 win streak, 3 fight in 2021 and all finishes. Just shut up and admit that Islam deserves this title shot, not you."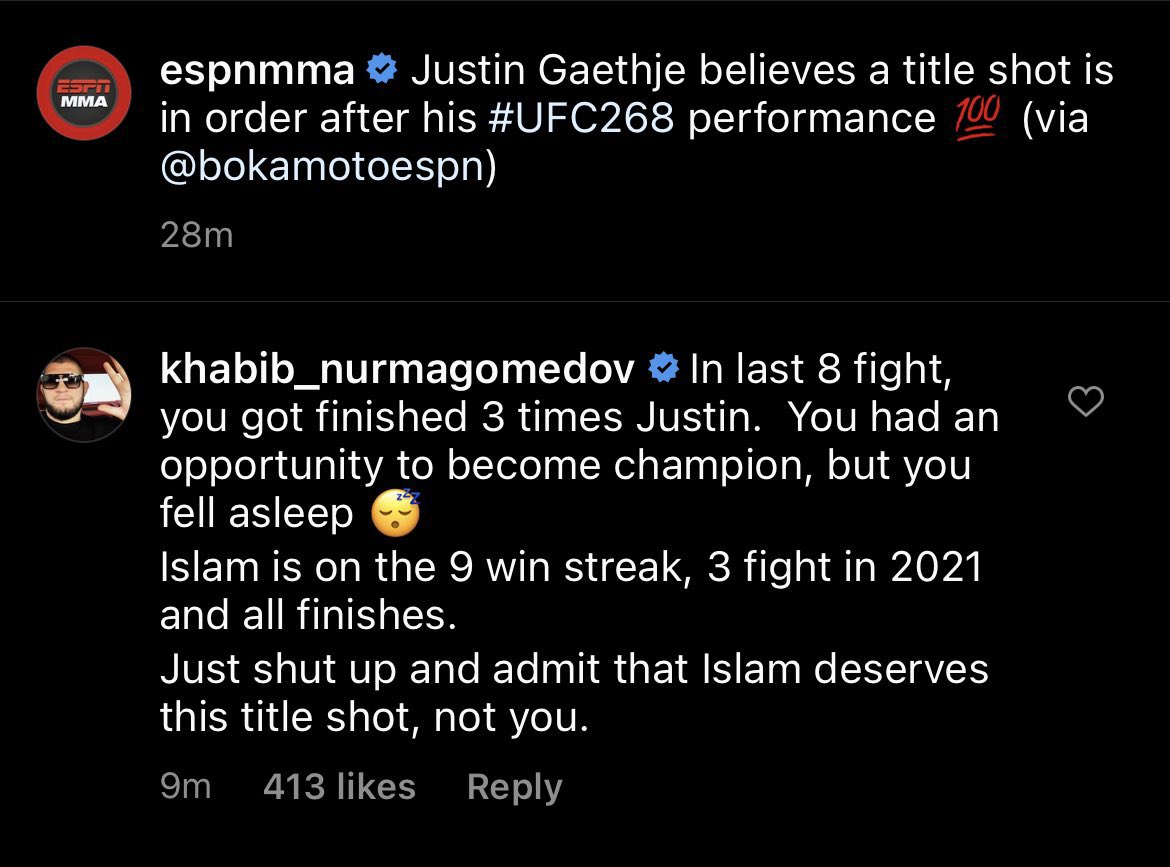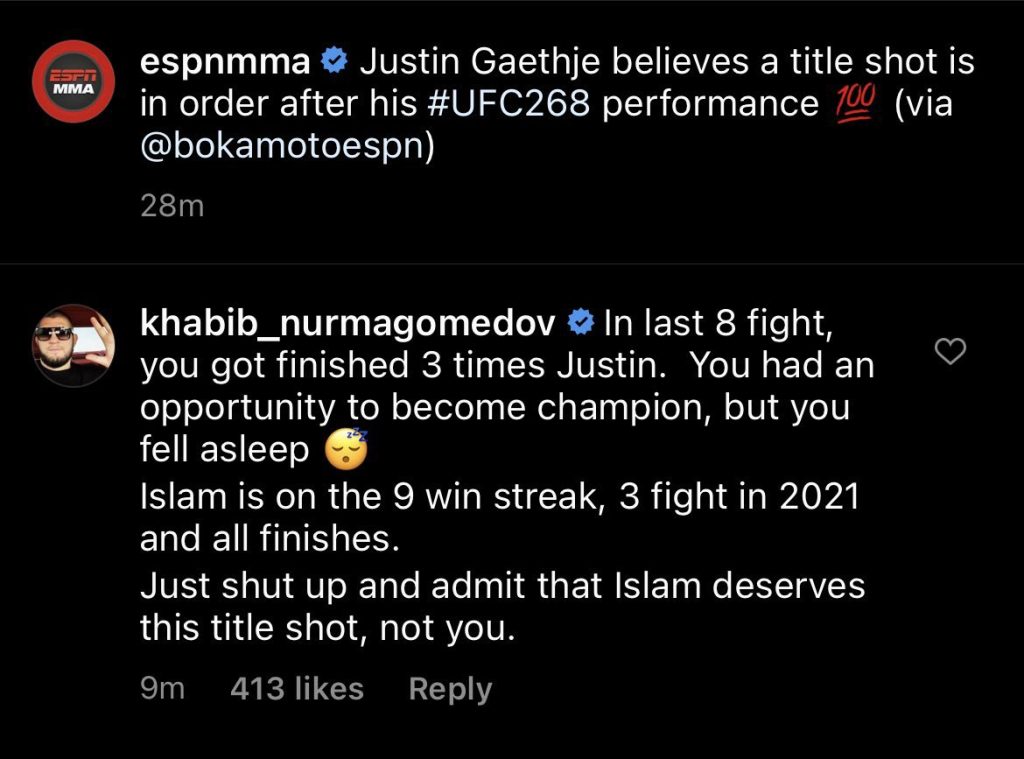 Do you agree with Khabib Nurmagomedov that Islam Makhachev deserves to fight for the lightweight title over Justin Gaethje?
See also: