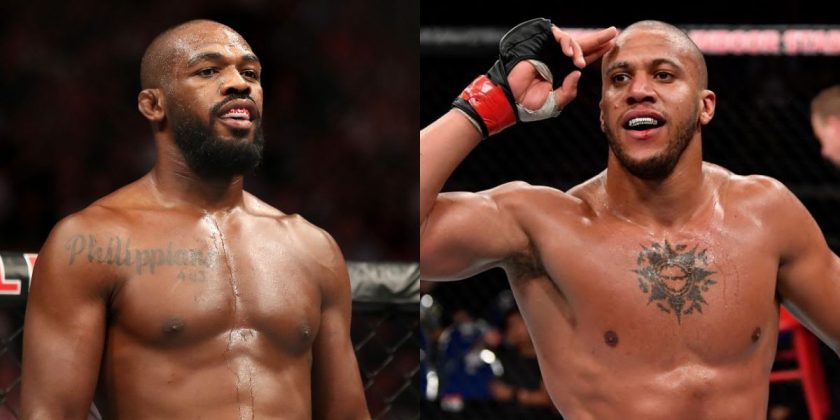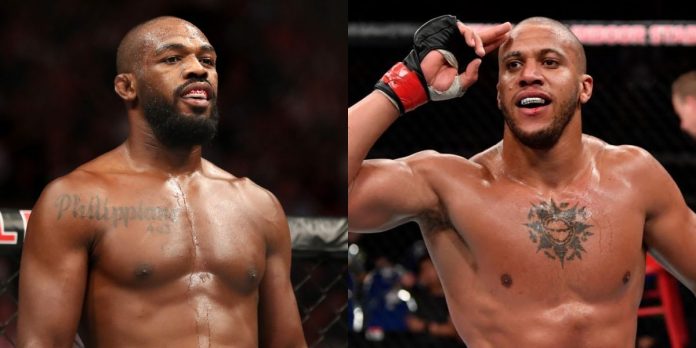 Jon Jones has given his thoughts on UFC interim heavyweight champion Ciryl Gane, and his move up to heavyweight.
Jones, who was banned from the Jackson Wink MMA facility earlier this year after his latest arrest on charges of misdemeanor domestic violence and damaging a vehicle, has resumed his training at Jackson's MMA Acoma gym, which is an affiliate school associated with head coach Greg Jackson.
'Bones' hasn't competed since UFC 247 in February 2020, when he defended his light heavyweight title against Dominick Reyes. He later vacated the belt in August for a move up to heavyweight. Last week, the UFC legend said that he'll keep a close eye on the heavyweight title unifier between Francis Ngannou and Gane at UFC 270 in January next year, also hinting that he might make his long-awaited comeback very soon.
"I'm just a few months away now, can't wait to see who wins this fight in January," Jones tweeted.
Complimenting Gane, Jones called him a unique heavyweight but said that he's going to be a lot more unique than 'Bon Gamin' when he makes his heavyweight debut.
"I think he's pretty unique for a heavyweight, I don't think the world is ready for how unique I'm going to be. I believe my light heavyweight experience will be the biggest difference in my future fights," Jones said.
Jones also said that he feels great in his heavyweight frame, but he still needs to get bigger and stronger before he can make his walk to the Octagon.
"It's going to be nice competing without starving and dehydrating myself on fight week. This heavyweight body feels nice, I still need to get bigger and stronger. Plenty fast," Jones tweeted.
Who do you think would win a potential fight between Jon Jones and Ciryl Gane?
See also: