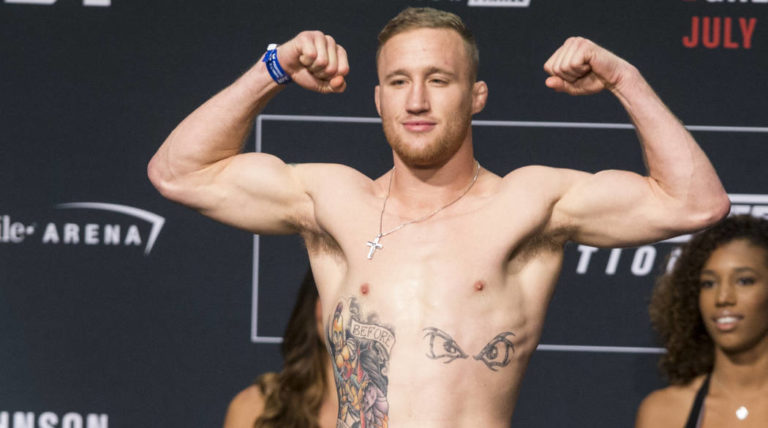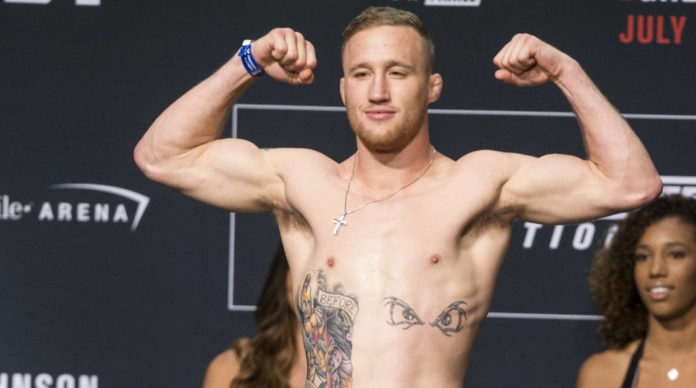 Justin Gaethje thinks Dustin Poirier, and not UFC lightweight champion Charles Oliveira, is the best lightweight in the world.
Gaethje is set to face former title challenger Michael Chandler in a potential title eliminator at UFC 268 in November, while Oliveira will defend his title against Poirier at UFC 269 in December.
Oliveira sits at the top of the ladder as the king of the division, and according to the UFC's official rankings, the top five contenders are Poirier, Gaethje, Beneil Dariush, Chandler, and Islam Makhachev. 'The Highlight' doesn't fully agree with the official rankings, however.
Gaethje's Lightweight Top Five
In a UFC promo (as transcribed by BJPenn.com), Gaethje said that he thinks Poirier is the best lightweight in the world, with him being a close second and Oliveira taking the number three spot, despite being the champion.
"Dustin Poirier beat me, I'm not going to put myself above him. I'm better than Charles Oliveira," Gaethje said. "It goes Dustin Poirier, then me, then Charles Oliveira, then Dariush, and then it goes Chandler. Only me and Poirier know (what happened). He beat me that night but I was out taking pictures all night, I took like a thousand pictures that night after that fight, he was in the hospital and he didn't move for a month. So, I'm ready to get that one back."
This isn't the first time Gaethje has taken a swipe at Oliveira. Last month, the American said that he was strongly against the Sao Paulo native and Chandler fighting for the vacant title fight at UFC 262, because he believes he should have fought Poirier for the belt relinquished by Khabib Nurmagomedov.
Gaethje also said that he's not impressed with Oliveira's nine-fight winning streak, which includes wins over Tony Ferguson and Chandler.
Do you agree with Justin Gaethje?
See also: