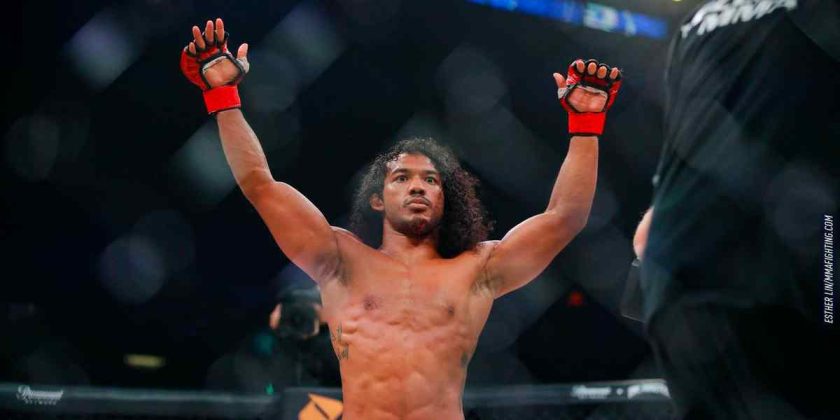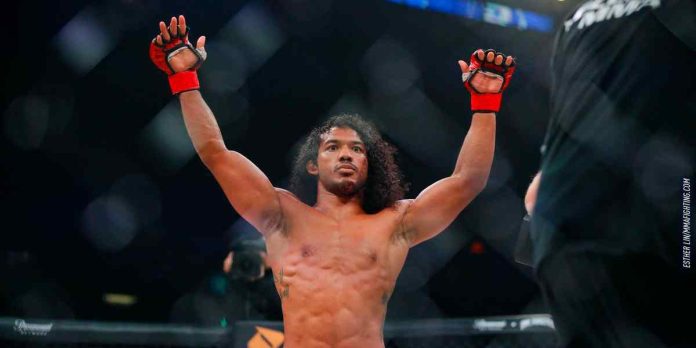 Former UFC lightweight champion Benson Henderson has revealed who he thinks is the greatest lightweight of all time, as well as who he believes to be the best in the world today.
Henderson won the UFC title by beating Frankie Edgar at UFC 144 in 2012. He defended the title three times, against Edgar, Nate Diaz, and Gilbert Melendez, before losing it to Anthony Pettis at UFC 164. 'Smooth' jointly holds the record for the most title defences (3) in UFC lightweight history with BJ Penn and Khabib Nurmagomedov.
Current Best Lightweight
Speaking to MMA Mania, Henderson said he believes that Dustin Poirier is the best lightweight in the world right now.
"No one sticks out head and shoulders above the other," Henderson said. "I like Poirier. He's really good, really tough. Good jiu-jitsu, good boxing. He can mix it up with some good Muay Thai as well. I'll maybe say Poirier. He's the first one who comes to mind."
Lightweight GOAT
When asked about who he thinks is the greatest lightweight of all time, Henderson picked Penn over Khabib.
"Who cares about my opinion?" Henderson asked. "But I'm not gonna put Khabib up there for the greatest ever of all time. You can maybe consider him one of the greats for 155 [pounds], but as far as one of the greatest of all-time in all weight classes, nah. You might have to miss me on that one. That's saying something. Greatest of all time, I think there are a good 10 or 15 above him. I'm one of those purists who is about longevity as well. Somebody who has been there and competed at the top level. Not somebody who is 35-0 but only has really 10 fights against the top-level guys.
"For me, BJ Penn is the greatest lightweight of all time. He's up there for one of the greatest fighters of all weight classes, period. All-time. He did it against the best in the world, at the time they were the best in the world. You can't complain about he didn't fight this guy or that guy. At the time that he was fighting, in his heyday, he was fighting the best in the world and he was putting them away. For me, BJ is up there."
Do you agree with Benson Henderson?
See also: