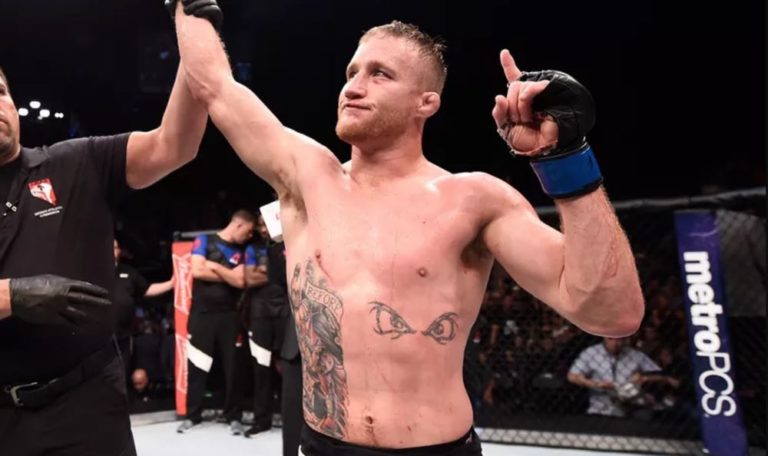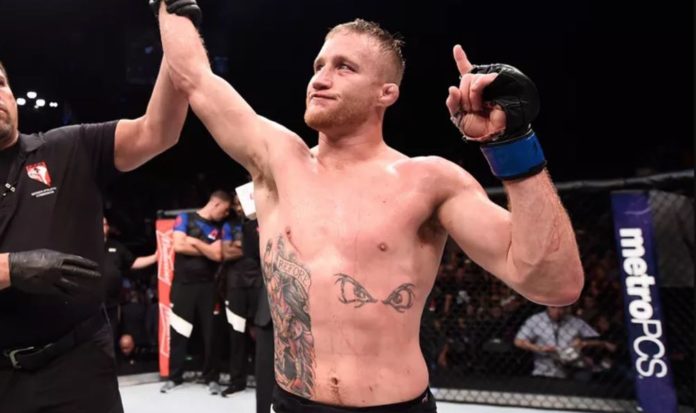 Justin Gaethje believes that the lightweight title almost became the laughing stock of the UFC at UFC 262, where Charles Oliveira finished Michael Chandler in the second round to win it.
Oliveira and Chandler fought for the belt subsequent to Khabib Nurmagomedov vacating his title, four months after announcing his retirement at UFC 254, where he successfully defended his crown by submitting Gaethje in the second round.
The UFC initially wanted to book a vacant title fight between Oliveira and Dustin Poirier, who declined the opportunity in favour of a lucrative rubber match with Conor McGregor, which he won by a doctor's stoppage at UFC 264.
Gaethje hasn't been happy with how things have played out in the lightweight division since Khabib's retirement and believes that Dana White and the other UFC bigwigs could have done a lot better.
'I Was Pissed Off'
Speaking to ESPN, Gaethje said he believes he and Poirier should have fought for the belt instead of Oliveira and Chandler.
"I was pissed off at the time," Gaethje said. "I thought this was the most coveted title in the UFC when Khabib was around, and it turned into almost the laughing stock of the UFC overnight. When you have Charles Oliveira and Michael Chandler fighting each other for the title, to be the best, those two weren't best. It was me and [Dustin] Poirier. That should have happened."
'The Highlight' hasn't fought since losing to Khabib at UFC 254, but will make his return to the Octagon in a highly-anticipated fight against Chandler at UFC 268 in November, whereas Poirier will likely face Oliveira for the title. 'The Diamond' took to Twitter on Tuesday to hint that something might be cooking.
Do you agree with Justin Gaethje that he should have fought Dustin Poirier for the vacant lightweight title, instead of Charles Oliveira fighting Michael Chandler?
See also: