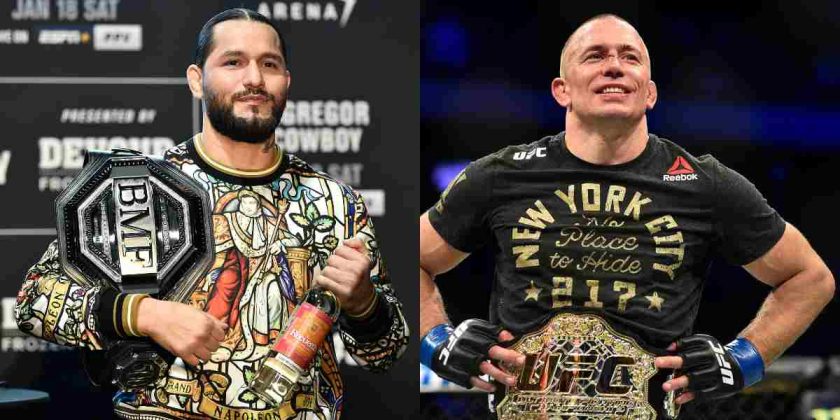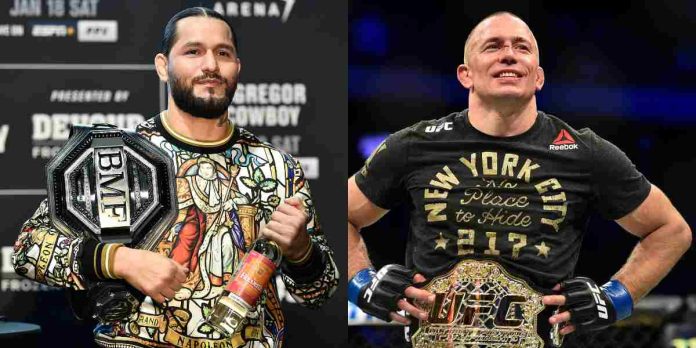 Jorge Masvidal has revealed how he believes he would have fared against former two division UFC champion Georges St-Pierre.
Masvidal is gearing up for his grudge match against Colby Covington, which will headline UFC 272 next month. His last two fights were against welterweight champion Kamaru Usman at UFC 251, where he lost by unanimous decision, and at UFC 261, where he was brutally knocked out in the second round. 'Gamebred' is now looking to bounce back into title contention with an impressive win against his arch-rival.
Since making his return to welterweight in 2015, Masvidal has fought some of the toughest fighters in the division. However, there is one fighter he would have loved to fight and it's the consensus welterweight GOAT.
Jorge Masvidal On GSP
During a live Q&A, Masvidal said that although St-Pierre would have been a nightmare matchup for him, he would have given his all to get the win.
"GSP's one of the best ever," Masvidal said. "He's got that f***ing amazing [ability where] he could wrestle, wrestle, wrestle, or he could strike, he actually had great boxing, you know, very technical. He didn't have the most power but he would set it up beautifully and get you off your feet.
"It's one of those fights, it's like a nightmare matchup for me but those are the fights that I wanted… Obviously I'm going to put the money on me, I'm gonna be going for his chin the whole time with flying knees, hoping I get him to duck into something bad, you know, and make it into a war but GSP's one of the best ever. I would have loved to be standing in front of the cage across that guy and just f***ing giving it my all to take his ass out."
Do you agree with Jorge Masvidal?
See also: