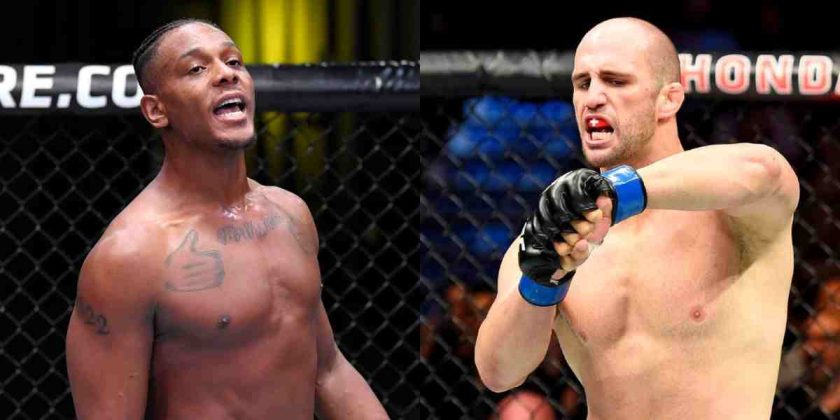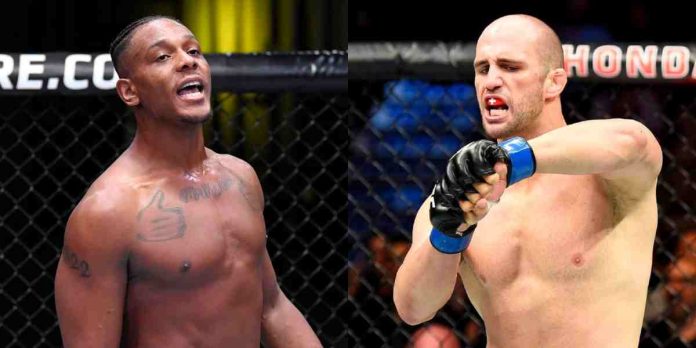 Jamahal Hill has clapped back at Volkan Oezdemir after the Swiss said he wasn't impressed with his highlight reel knockout win over Johnny Walker at UFC Vegas 48.
Hill dominated the pace and put pressure on Walker from the get-go, knocking him out cold with a vicious right hand in under three minutes as the Brazilian fell awkwardly with his neck folding against the cage. The American was quick to land a few additional shots before referee Jason Herzog jumped in and called a halt to the contest.
With a second consecutive first round knockout victory, Hill put the light heavyweight division on notice, but one particular athlete wasn't very impressed with him. Taking to Twitter after UFC Vegas 48, Oezdemir, who sits at the number eight spot in the rankings, said that he's still not convinced by 'Sweet Dreams'.
In response, Hill said that Oezdemir was talking gibberish because of the brain damage he accumulated in his last two fights, one of which was a brutal knockout loss at the hands of Jiri Prochazka at UFC 251.
Oezdemir warned Hill not to get carried away because things will only get tougher for him moving forward. The Chicago native wasn't fazed however.
Hill was also asked about Oezdemir's callout during his appearance on MMA Fighting's The MMA Hour on Monday, where he said that he would love to make him eat his words.
"Must not be sleeping too well that night, he might need some help," Hill said. "It's about imposing my dominance and inciting fear. If somebody speaks out like that, I can't have that s***."
Who do you think would win a potential fight between Jamahal Hill and Volkan Oezdemir?
See also: