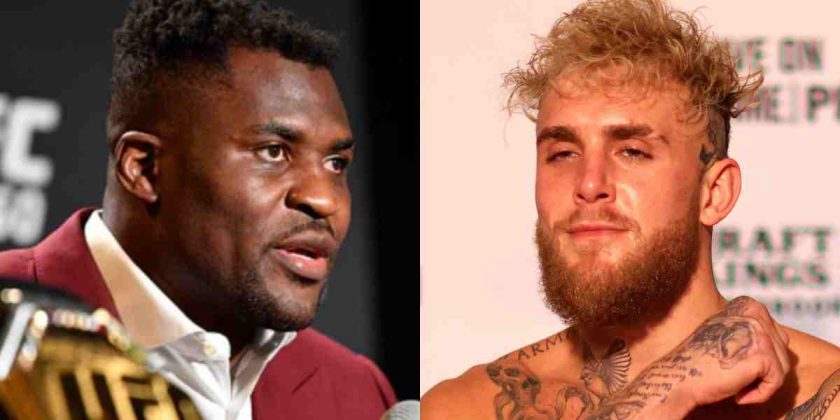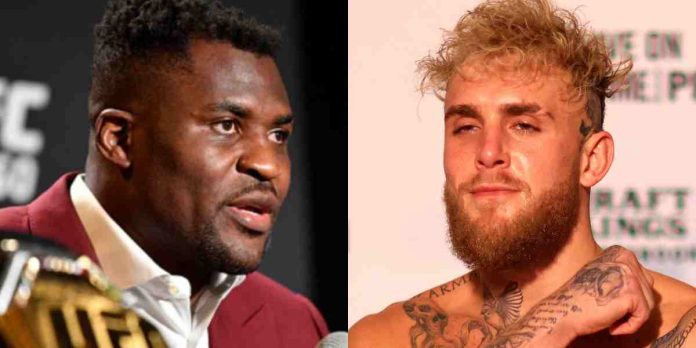 UFC heavyweight champion Francis Ngannou has said he completely agrees with YouTuber-turned-boxer Jake Paul's stance that MMA fighters should be paid more.
Ngannou has been involved in a contractual dispute with the UFC for months. According to the Cameroonian, his most recent fight at UFC 271, where he defended his title by scoring a unanimous decision win against Ciryl Gane was the final fight on his current contract, although Dana White believes the promotion can extend the heavyweight kingpin's contract for either three fights or a year as per the champion's clause.
Paul and Dana have also clashed repeatedly over the past few months, with 'The Problem Child' promising to retire from boxing if the UFC president agrees to raise fighter pay and provide long-term health care to his fighters. The entertainer also said that he is planning to start a fighters' union.
Francis Ngannou Fully Backs Jake Paul
Speaking on his YouTube channel (as transcribed by BJPenn.com), Ngannou said that he fully supports Paul.
"I'm 100 percent with him for what he says. Like when he claims [he's] for fighter health care, I'm 100 percent down with that," Ngannou said. "When he [claims he's] for fighter pay increase, I'm 1,000 percent down for that. Fighters are not protected. Fighters are all out there on their own, and nobody looks out for them.
"Like, I walk around the gym sometimes and you will see a fighter, maybe he just lost a fight, and then he's training and he'll get an injury — he will take this injury and just hope that he heals, because he can't afford the treatment, knowing that he's doing this for a living. He has a contract and all this stuff. It's tough to watch [that] stuff and to think that it's normal. No, it's not normal. They're putting their body on the line for something. At least [give them] health care."
What are your thoughts on Francis Ngannou and Jake Paul's stance on fighter pay?
See also: