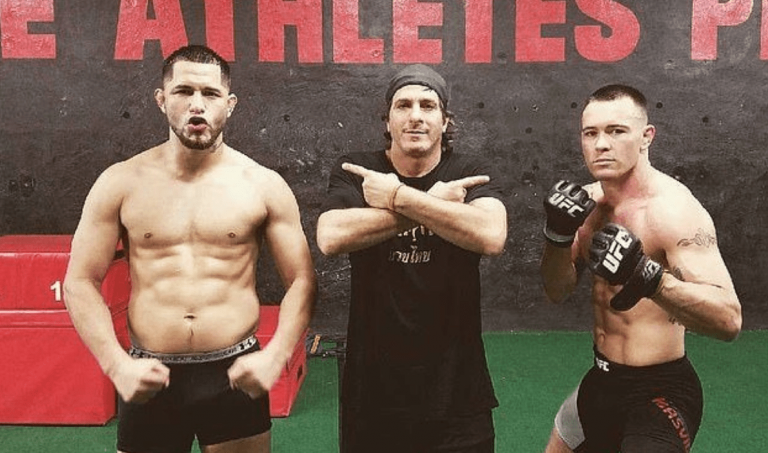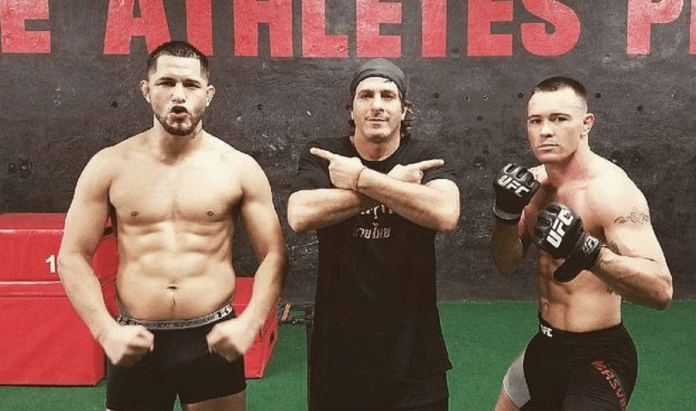 Jorge Masvidal has claimed that his friend turned foe, Colby Covington, used to cry after reading mean comments about him on the internet during their time together at American Top Team.
Masvidal and Covington will settle their differences inside the Octagon next month in the main event at UFC 272. The two used to be good friends not long ago, but their relationship turned sour after 'Chaos' allegedly refused to pay his striking coach an agreed-upon percentage for his services. The former ATT representative has constantly been taking jabs at his former coaches, and teammates including Dustin Poirier and Joanna Jedrzejczyk since parting ways with the gym.
While Covington loves to ridicule his rivals, he isn't very good at taking criticism, at least that's what Masvidal has stated.
Jorge Masvidal On Thin Skinned Colby Covington
During a Q&A on his Rumble account (as transcribed by BJPenn.com), Masvidal claimed that Covington is thin skinned and gets nervous and mad when someone criticises him.
"He used to f***ing read comments and ball up and start to cry," Masvidal claimed. "In his interviews at first, when he was nice and would just wrestle guys, and was like 'I just want to win'. People would just s*** on him left and right, like saying he's boring and quit the sport. I had to mentor him, but you can't get upset about what somebody that you don't know says.
"He can't take that criticism… He truly breaks, he tries to hide it but he's a s***ty poker player so you can see it. He gets nervous and mad and he gets mad herpes so he has to wear glasses. His herpes breaks out and it's f***ing disgusting. That's why he wears glasses in indoor places, it's crazy right. F***ing pig."
A win at UFC 272 will provide some closure on his rivalry with Covington, but Masvidal believes it's a major chance for him to bounce back into title contention. Although he's coming off back-to-back defeats at the hands of UFC welterweight champion Kamaru Usman at UFC 251 and UFC 261.
Who do you think will win the highly anticipated welterweight bout between Colby Covington and Jorge Masvidal at UFC 272?
See also: