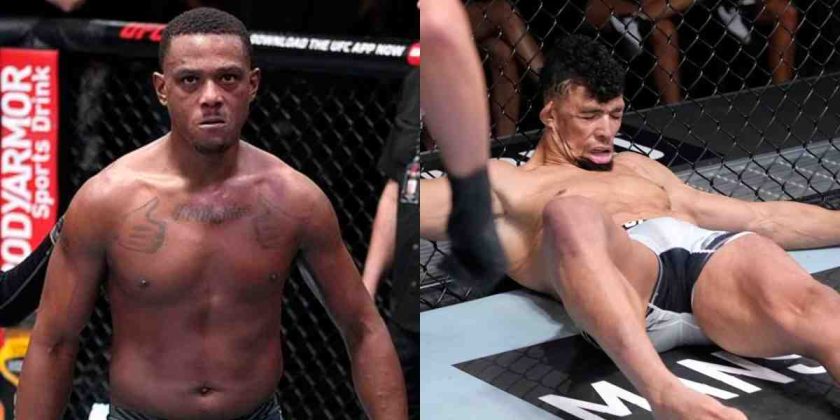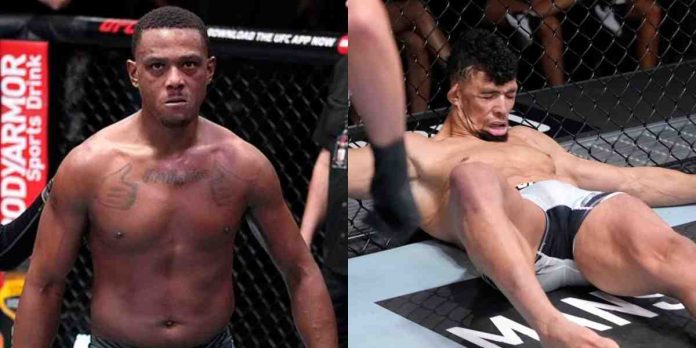 Jamahal Hill has come to Johnny Walker's defence after he was mercilessly trolled for his knockout loss to him this past weekend at UFC Vegas 48.
Hill improved to two wins in a row by brutally knocking out Walker with a vicious right hand to the temple in their light heavyweight main event at UFC Vegas 48. The Brazilian was out as soon as the punch landed and awkwardly crashed onto the canvas with his neck folding against the cage.
As soon as their fight ended, the internet was flooded with memes as fans criticised and mocked Walker for getting knocked out, something that didn't sit well with Hill, who doesn't believe in kicking a man when he's down.
Jamahal Hill Defends Johnny Walker
In a video uploaded on Twitter (as transcribed by MMA Junkie), Hill defended Walker amid online ridicule and branded his critics as 'cowards'.
"I do what I do for the entertainment of the fans and the love of the sport," Hill said. "And whenever I'm successful and I get a knockout and I have these moments that you all like. But don't use that time to dog somebody. I've lost so I've received the ridicule and things that come with that. I understand that people are ignorant. That s*** ain't cool, that s*** ain't cool. Think about if that was you, your kid, your brother, your mother, your father.
"At some time we gotta draw the line. Where's the line at? Where do we still be able to come out and look each other in the face? And still he got knocked out, it happens. People have been knocked out many times before. And most of you motherf***ers never put yourself on the line, you run like a little bitch. You are all cowards."
Do you agree with Jamahal Hill?
See also: