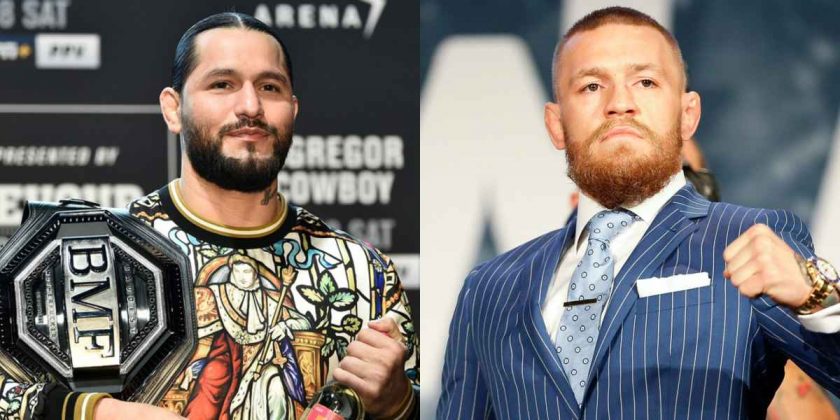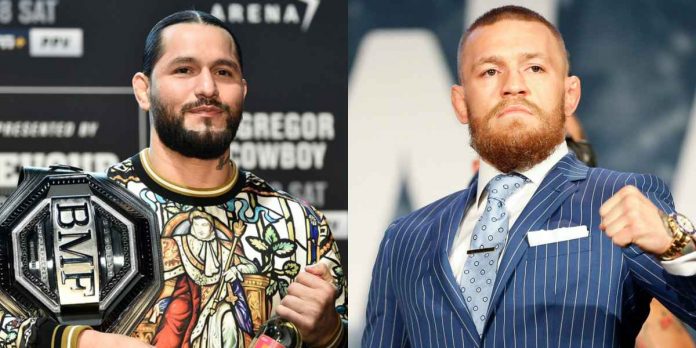 Jorge Masvidal has fired back at Conor McGregor after he criticised him for withdrawing from his fight against Leon Edwards at UFC 269 due to an undisclosed injury.
McGregor tweeted that Masvidal should be stripped of his BMF title, which he won after beating Nate Diaz by a doctor's stoppage at UFC 244.
"It's also Jorge Masvidal's birthday but he a bitch for bottling the fight against Leon. F*** your 'injury'. You sign to fight, you fight. Strip that belt from him that he never even won. Hoe in a housecoat. The f*** was that about as well? Last seasons Versace house coat hahaha WTF!" McGregor wrote on Twitter.
Masvidal swiftly fired back at McGregor, telling him to stay away from him as he's 'too much man' for a 'little guy' like the Irishman.
"I guess you're off your meds again barking up the wrong tree and don't be upset your client was about to be blessed with the biggest pay day of his life and now you don't get a dime off his whack ass. Too much man for you little guy go back to fighting old dudes in bars," Masvidal responded.
McGregor isn't the first fighter to slam Masvidal after his withdrawal. Earlier this week, Diaz, Colby Covington and Edwards also criticised 'Gamebred'.
Masvidal is coming off a brutal second round knockout loss at the hands of Kamaru Usman in their title rematch at UFC 261, while McGregor last competed at UFC 264, where he lost in his trilogy against Dustin Poirier by a doctor's stoppage after he was unable to continue due to a broken tibia.
'The Notorious' is eyeing a return in the summer of next year. He has unofficially accepted Michael Chandler's challenge for a fight down the road, but has a number of other options, including Tony Ferguson, Max Holloway, and Diaz.
Who do you think would win a potential fight between Jorge Masvidal and Conor McGregor?
See also: