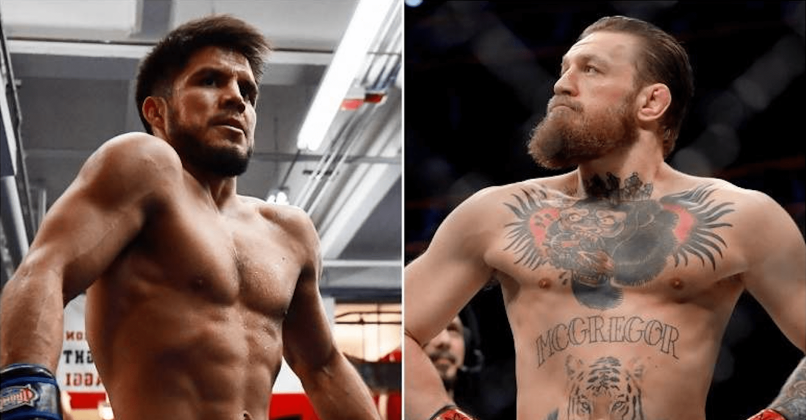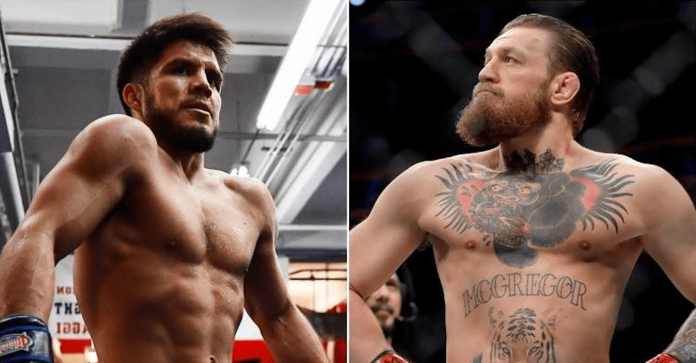 Former two division UFC champion Henry Cejudo has given his thoughts on his fellow 'Champ Champ' Conor McGregor's alleged attack on Italian DJ Francesco Facchinetti.
Facchinetti said that McGregor launched an unprovoked attack on him at a late night party in Rome last weekend, leaving him with injuries to his face and neck. The DJ pressed charges against the Irishman on Wednesday, saying that "the world needs to know the fact that he is dangerous and needs to be stopped."
'Stop Making Us Look Bad'
Speaking on his The Triple C and The Schmo show, Cejudo slammed McGregor for allegedly punching the DJ, daring him to sucker punch Khabib Nurmagomedov, and then see how it plays out for him.
"Like I said, some people just love that adrenaline," Cejudo said. "I'm not to say Conor McGregor loves the fact that he can push the envelope but Dana [White] is not gonna do nothing. That's the cash cow. He knows the golden rule – the guy with the gold makes the rule. But I will say something.
"If Dana or Conor McGregor is even watching this, you guys stop making us look bad… At the end of the day, we're just all competitors going out to find an edge to win. But when you're out there hurting people, putting terrorist attacks on our country and sucker punches these damn DJs, you dirtbag! Pick the right person to sucker punch, man. Sucker punch Khabib, we'll see how that goes for you."
McGregor and Khabib are fierce rivals, who came face-to-face at UFC 229, where the Russian defended his lightweight title by fourth round submission.
Last month, McGregor got into an altercation with musician Machine Gun Kelly at the MTV VMAs in Brooklyn, New York.
Do you agree with Henry Cejudo?
See also: