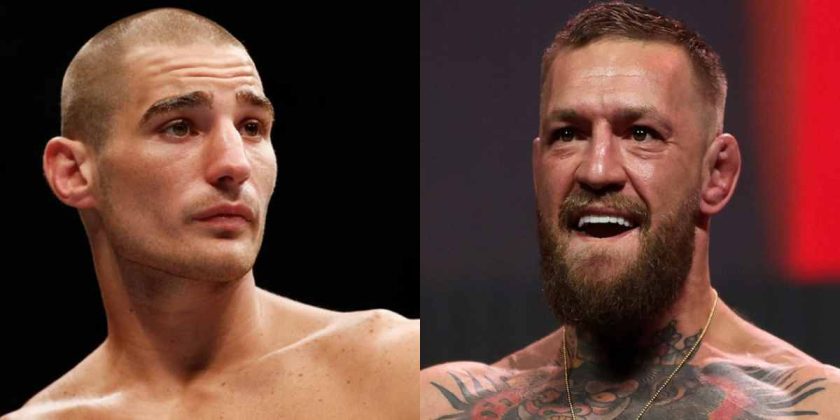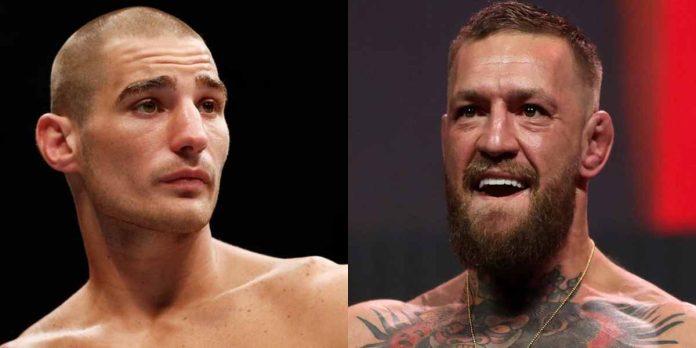 Sean Strickland has given his thoughts on why former two division UFC champion Conor McGregor does 'whatever the f*** he wants'.
McGregor made headlines earlier this week after Italian DJ Francesco Facchinetti accused him of an unprovoked assault, also claiming that he's going to sue the Irishman.
"We were having a drink together and everything seemed fine when suddenly he changed," Facchinetti said. "I was a few inches from him when he punched me full in the face with his right hand. I went flying backwards and crashed into a table."
Michael Bisping believes Facchinetti is considering legal action against McGregor for the money. However, the Brit also thinks that 'The Notorious' needs to mend his ways before it's too late.
'White Trash F***'
Speaking to Bisping on his YouTube channel, Strickland praised McGregor for reaching the pinnacle of success but called him a 'white trash f***' for his behaviour.
"I just heard you talking about McGregor man," Strickland said. "McGregor is the f***ing like pinnacle of success and I'll tell you why dude. We're all just a f***ing dog and someone has our leash. You know, Dana is a dog with somebody, somebody is holding his leash. I'm a dog with Dana and he's holding my leash.
"The moment you become McGregor dude, nobody has your f***ing leash anymore and that's like the f***ing pinnacle of success and you can do whatever the f*** you want…Yeah but at the end of the day, don't forget that McGregor is like a white trash f*** who came in the money."
Strickland was scheduled to face Luke Rockhold at UFC 268, but the fight was cancelled after the former middleweight champion pulled out due to injury. The promotion is now seeking a replacement.
Do you agree with Sean Strickland?
See also: